Yuka Someya and Maeko Oyama nude sex scenes in Shrieking in the Rain
The Japanese movie Shrieking in the Rain is about a 1988 sexploitation film shoot. Since the movie deals with softcore porn, it inevitably has some fairly explicit scenes itself.
It first came out in late 2021, streaming on Amazon Prime, and there now seems to be a more explicit "late-night version" rated R18 that's available on Netflix Japan. To be honest, these release details are a bit confusing and it's perhaps why the hot stuff only came to our attention recently.
Directed by Eiji Uchida, who made the JAV-themed The Naked Director series for Netflix and the film Love and Other Cults, it has the usual pantomimish tone of Japanese TV dramas.
While the budget is clearly limited (most of the story is shot in a few interiors), it stars quite a big name in the main role of the film director: the lovely Marika Matsumoto.
Marika Matsumoto is an actress and model who has garnered her own legions of admirers for her looks, helped by her sensual photo shoots and (non-nude) sex scenes. In Shrieking in the Rain, she looks gorgeous in her frizzly '80s hairstyle and denim fashion.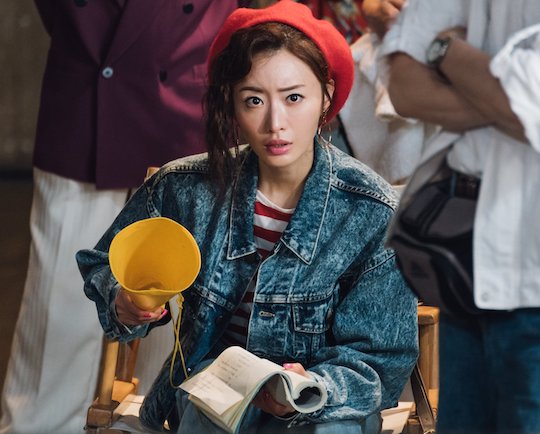 There are several nude scenes and nude sex scenes, most of which involve Maeko Oyama.
Maeko Oyama is not someone we know well. She is nude several times in the film, which are scenes of the film within the film (so there are other characters standing around watching).
She is first shown nude from behind, displaying her naked body to the director.
In the most explicit scenes, she is shown filming sex scenes on a sofa, first underneath her co-star and then on top.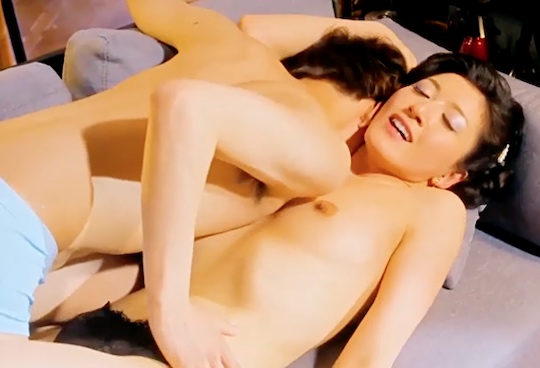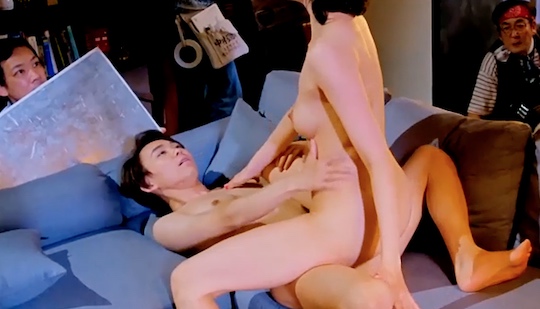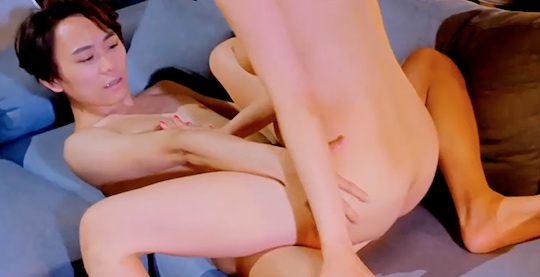 The best scene shows them having passionate sex on a red rug on the floor.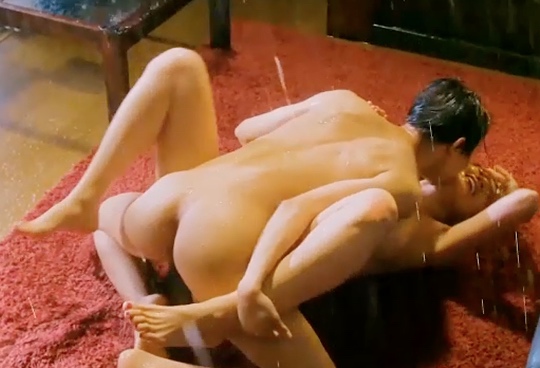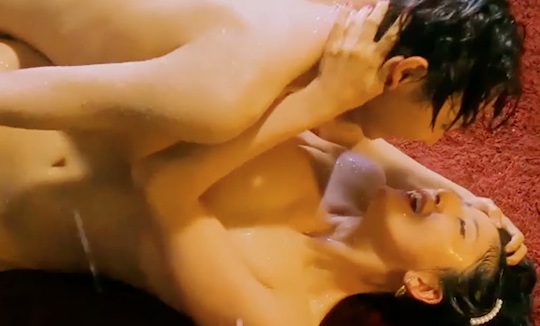 Two other great scenes involve the ravishing, voluptuous gravure model Yuka Someya, who appears in flashback sequences as the protagonist's mother. Though she has done plenty of nude shoots before, including full-frontals, we think this is her first nude sex scene.
We see her riding a man in bed, grinding him in slow motion with her shapely butt and thighs sitting on top of him like a juicy hunks of meat ready to be devoured.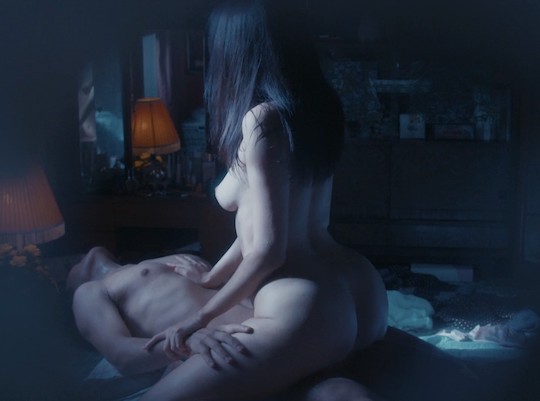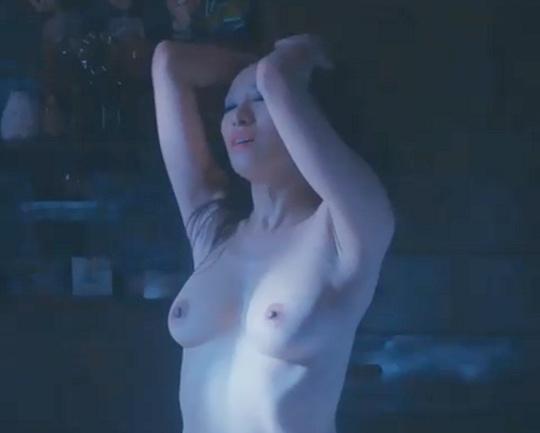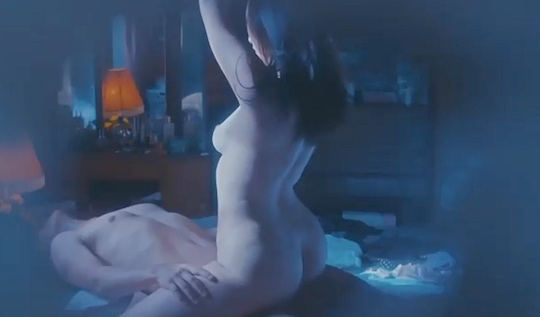 We also see her getting fucked from behind, her succulent tits on full display.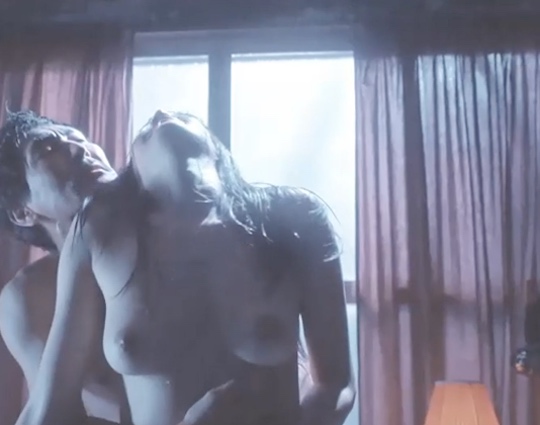 The best shot, though, is when she's having sex with her lover side by side, her amazing leg wrapped over his body, and his hand reaching over to cop a hold of her buttock and squeeze it. This stretches her ass wide and it just looks good enough to eat. We love a good ass grab.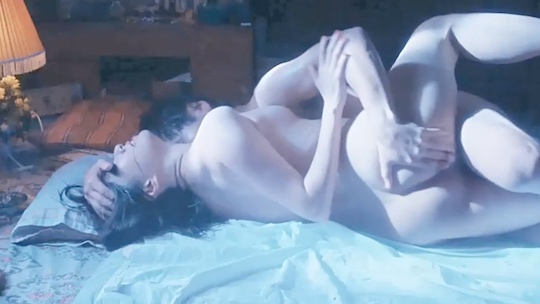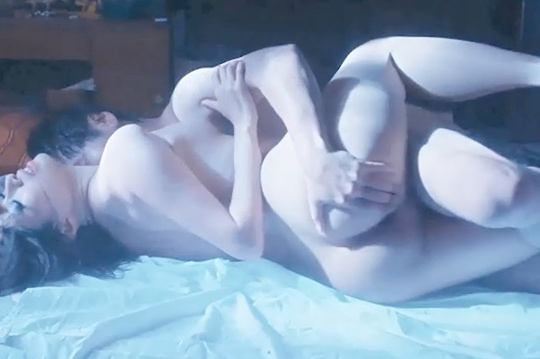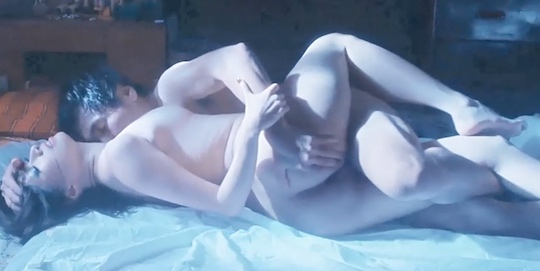 Short as it is, this is one of the best sex scenes we have seen in a mainstream Japanese movie for a while.
These sex scenes with Yuka Someya are all shown in slow motion, which reduces the realism somewhat but gives the scenes a dreamy tone in keeping with their place in the story as flashbacks. If only they were memories of our experience with Yuka Someya!