Marika Matsumoto has hot sofa sex in Night, Birds Scream
The lovely Marika Matsumoto has done her most explicit sex scene to date.
The 38-year-old has seen her career develop in interesting ways recently, moving from a focus on voice acting to regular acting in prominent roles.
This has included major TV dramas, such as Holiday Love for Asahi TV that saw her do a sex scene.
That was non-nude, of course, as things basically always are for mainstream Japanese TV.
She has capitalized on her newfound success with two photo books in 2019 and 2020, and is now a regular face on advertising campaigns and fashion magazine covers.
In Night, Birds Scream, the jukujo has hot sex with a lover on a sofa in a scene that conveys a realistically domestic kind of eroticism.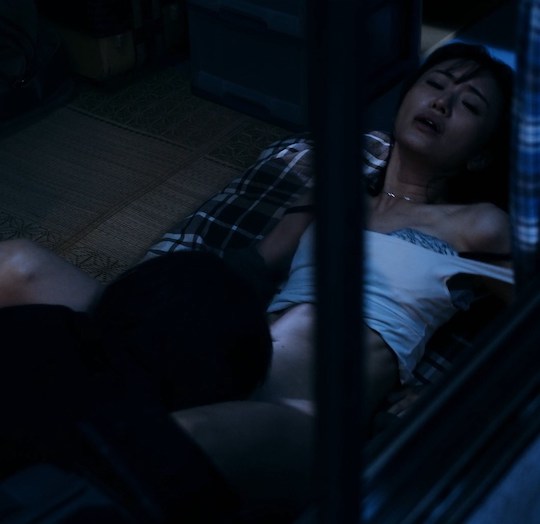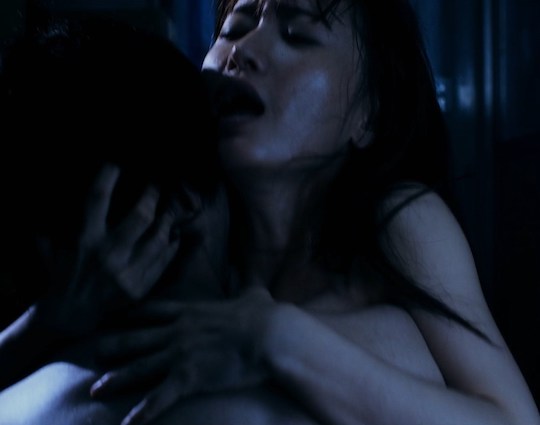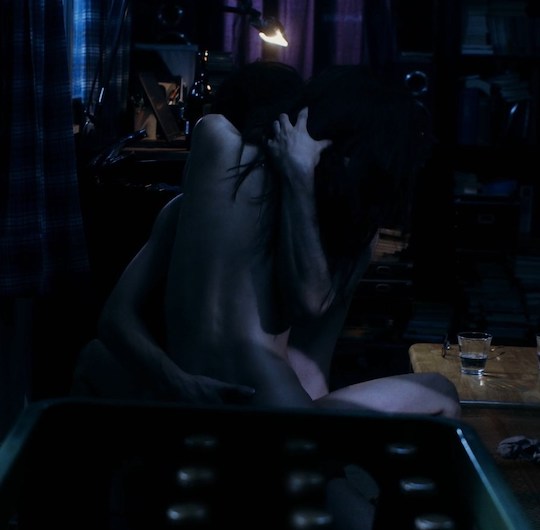 While lying down naked from the waist down, her lover gives her head between her legs.
The foreplay moves on to its inevitable conclusion with the couple having passionate sex on the sofa. She sits naked in his lap as they hold each others' bodies tight.
There is no full nudity but we see almost as much of Marika Matsumoto's body as possible without an actual flash of nipple. As fas as we know, it's Marika Matsumoto's most explicit nude scene.
A few other shots of intimacy are hot and charged, but no great shakes.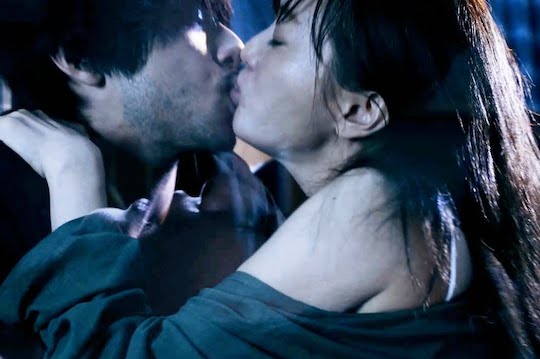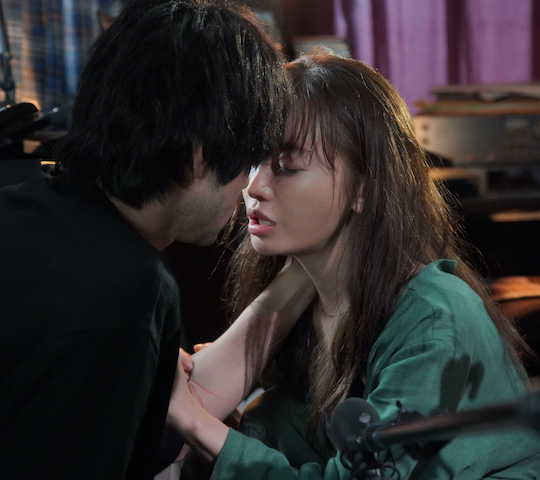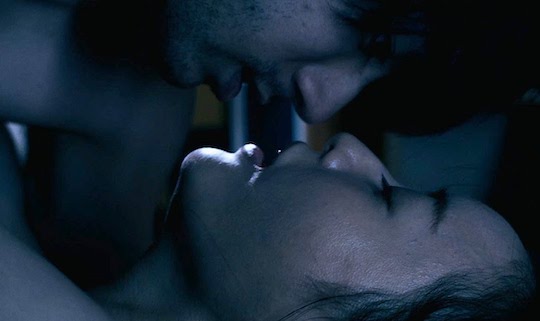 A story of a single mother and a novelist, Night, Birds Scream came out in Japan at the very end of 2022 and is now available on various streaming services.