Man arrested for pimping woman at Okubo Park, Shinjuku
The surge in streetwalkers at Okubo Park near Kabukicho, Shinjuku's red-light district, has prompted a media panic over the last year or so, not least because the women seem very young.
A lot of media reports have indicated that the women are doing sex work to pay off debts or fund their trips to host clubs. The latter have been demonized by the media and politicians of late, and lawmakers are trying to target "malicious clubs" that trap vulnerable women in a spiral of debt.
The streetwalkers are also perhaps not as freelance as you might think, as one case indicates.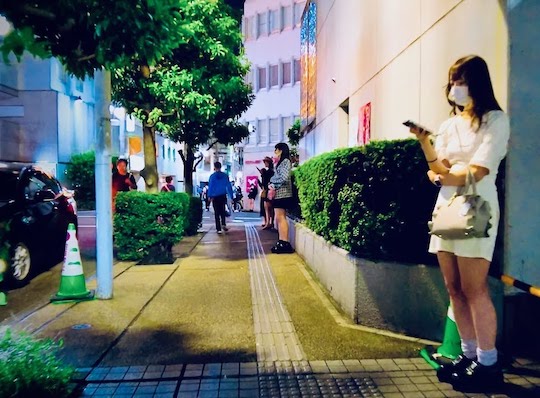 A 27-year-old Japanese man has been arrested for allegedly forcing a woman into prostitution and offering her services in Okubo Park.
The 28-year-old woman was reportedly beaten by Tetsu Nemoto if she didn't earn enough for him through her sex work. Nemoto is suspected of keeping most of the more than ¥3 million that she earned.
The woman received just ¥150,000 of the money she earned from 43 days of continuous prostitution in Kabukicho.
Nemoto resides in Kyoto but apparently contacted the woman via social media, suggesting she try working at Okubo Park in early September.
Their professional "contract" went back some time, it seems, though Nemoto and the unnamed woman originally split the proceeds evenly. They became acquainted in September last year via social media, with Nemoto promising her that she could earn more money than papakatsu compensated dating. She started to do sex work as a streetwalker in Kansai from March this year.
From May, Nemoto started to take most of the money she earned. Police believe Nemoto obtained more than ¥15 million in a year from prostitution.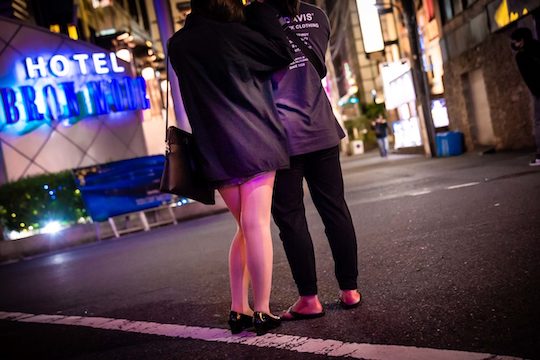 The woman was arrested at Okubo Park for soliciting on October 16 and then released. Nemoto made her go back to the park and she was arrested again, whereupon she told police that Nemoto would beat her if her sales dropped.
Police have cracked down on the prostitutes at Okubo Park, arresting many. So far this year, 116 women have been detained — twice as many as last year.
This video shows the reality of some nights at Okubo Park.
Street prostitution is illegal in Japan (though prostitution itself is not), so streetwalkers take a big risk. Pimping a woman for your own financial gain is, of course, also illegal.