Japanese showgirl Kily Shakley's nude sex scene in Netflix series First Love
The Netflix romance series First Love is based on two Hikaru Utada songs and stars Hikari Mitsushima and Rikako Yagi with male co-stars like Takeru Satoh.
Sadly, fans of Hikari Mitsushima will have to make do with the movie Life and Death On the Shore from a few years ago if they want nudity, as there's nothing on display here.
But the series does feature a short yet decent sex scene in episode five with the slinky model and showgirl Kily Shakley.
She is seen rapidly riding her lover in the cowgirl position, bucking her hips with serious aplomb, and showing off her cute butt and pierced nipples. Her energetically arching back is incredibly hot. What a pout! What luscious, kiss-me-now lips! The scene is set in a love hotel with lots of mirrors and a very particular kind of moody, traditional theme. We'd love to visit, preferably with the clearly very physically proficient Ms Shakley in tow.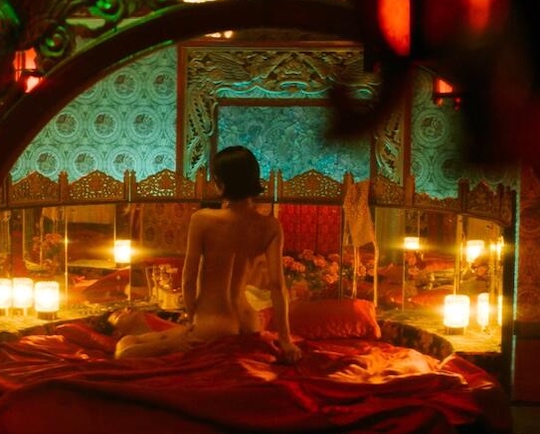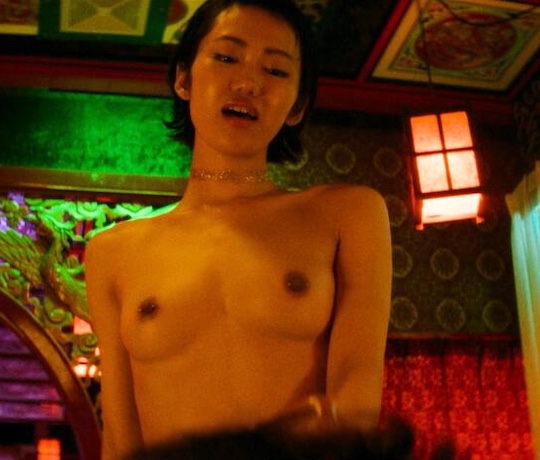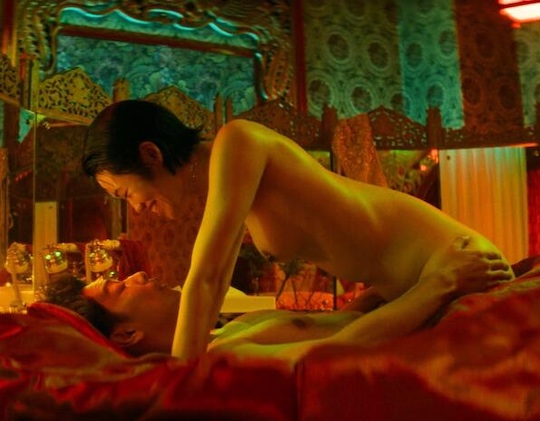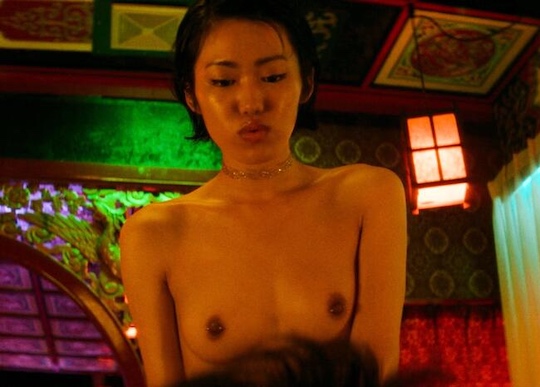 There's also a postcoital scene in which the two lovers lie down facing (strangely and rather unrealistically) in opposite directions. Unless you've got a thing for feet, why would you not want to be near your lover's face — especially when they look like Kily Shakley?!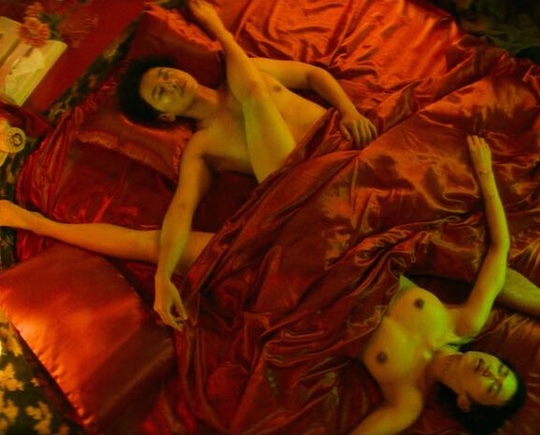 Kily Shakley, who is also a costume designer, seems to dance at the irregular held Yoshiwara Enjoy (吉原炎上イ) event, if you want to see her in action live. Here's a taste of what an evening is like at the event, which is held at the newly opened Moire Hotel Yoshiwara.
First Love has proven a rare global success for Netflix's Japan-made content, which has so far languished somewhat in the shadow of Korean hits like Squid Game.