Japanese porn star June Lovejoy launches Tokyo Love District
Japanese adult video fans will probably already know who June Lovejoy is, one of the most successful foreign performers working in the JAV industry.
Lovejoy made their porn debut in early 2020. Not content to sit on her AV laurels, Lovejoy newest passionate project is now up and running.
They have launched a rival to Tokyo Kinky. Just kidding. Tokyo Love District is (in Lovejoy's words) an online "guide of Tokyo and Japan in general with a focus on people working in the Japanese adult industry, JAV industry members, fetishists, artists, models, and anyone that is working in the unseen scene of Japan."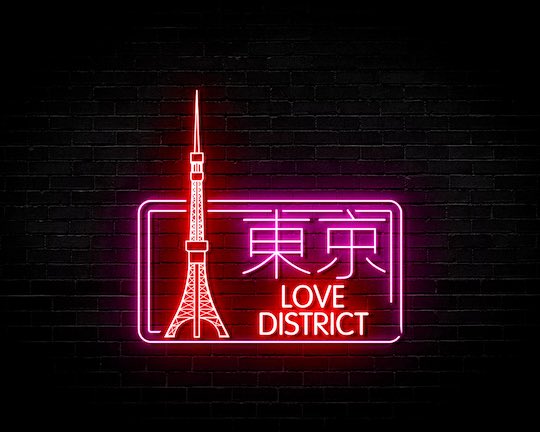 It will include love hotel reviews, interviews, info on the queer and LGBT+ scene (Lovejoy is queer), kinky events, and sexy nightlife.
Tokyo Love District is published in English and French, and is created in collaboration with Kyaro, a French journalist, photographer, and videographer in Tokyo.
Their first (and as of writing this, only) article is a guide to the upcoming Fetish Festival, or Feti Fes, which is held in Tokyo on September 23.
This is particularly great, because it saves us the trouble of having to do it and we can just redirect readers to their excellent guide to "Tokyo's kinkiest fall event."
The guide is comprehensive, covering details like how to get to the venue, offers useful tips like bringing cash, includes a complete list and description of all the vendors and main events, and even provides some useful Japanese phrases for communicating with the vendors.

Along with many gravure models, cosplayers, and other porn stars, Lovejoy will be at the festival. Their booth is on the fourth floor of the venue. If you've ever wanted to meet them in person, now's your chance.
Incidentally, Fetish Festival has itself started doing quite a bit of online promo for the event in English. We're not sure if Lovejoy and their Tokyo Love District team are helping with that too or if this is just happenstance, but we're pleased to see so much wider coverage of the events.
We at Tokyo Kinky have always wanted to do more stuff about events but their time-based nature sometimes makes this hard to fit into our publishing schedule. We hope to attend the upcoming Feti Fes on September 23 but no promises! This iteration of the festival marks its tenth anniversary, which also makes us feel old.
Talking of online content about sex in this great city we live in, and at the risk of blowing our own trumpet, Concierge Savvy recently published a generous review of Tokyo Kinky on his Tokyo Hentai Life website, where he provides useful booking services for non-Japanese who want to have fun with escorts.