An interview with June Lovejoy, foreign performer in Japanese porn
Most of our readers will be regular Japanese adult video fans and perhaps serious connoisseur. No doubt they will already know of June Lovejoy, the American woman who frequently plays curvy English teachers.
Lovejoy is one of several foreign actors currently active in the industry. Others include Melody Hina Marks, while past stars include Leroy Clala, Olivia Kaoru Rurouni, and the wildly successful Rola Misaki.
We wanted to share some highlights from a recent in-depth interview with Lovejoy, published in the Tokyo Weekender.
Naturally, Lovejoy (who is queer and uses they/them as pronouns) talks about how they got started in the industry. They were in Japan originally to work as an interpreter but a toxic work environment pushed them in a (very!) different professional direction.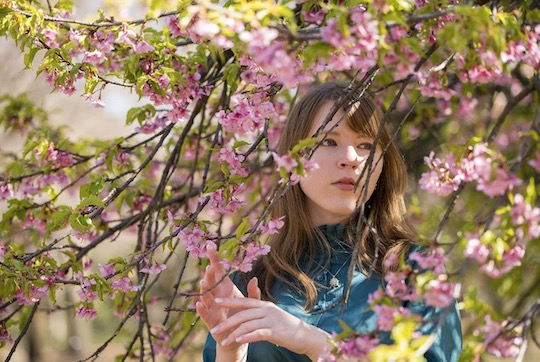 "I thought it [porn] was the most corrupt but at least I'd be making good money and I'd be able to express a side of myself that I couldn't in a regular, non-adult themed job," says the 26-year-old, whose debut AV was released in early 2020.
No doubt influenced by the recent legal changes that have greatly impacted the industry, Lovejoy's experience with contracts has been positive. Their contracts for AV productions clearly state the exact sexual activities involved and include information on organizations that can help a performer who feels that they are being exploited.
That said, Lovejoy is (like many other established performers) critical of the new porn law, and says it will penalize production companies (instead of the scouts and agencies) and is unlikely to prevent coercion.
Lovejoy is irked by the negative assumptions about porn stars. "The majority of people who are here just want to do it and enjoy doing it," they say.
What do they do in their free time, after the cameras have stopped rolling?
"I also like going to BDSM bars but I don't engage in anything. I just like being in an environment where I don't need to explain my work."
Lovejoy also has an active YouTube channel in which they often discusses issues related to JAV, and past videos include interviews with peers like Tsukada Shiori, Sawa Sasaki, and Mion Hazuki.