Feti Fes 23 photo report
The recent edition of Feti Fes in Tokyo was a packed event with the usual wide array of fetishes and subcultures.
The festival on September 17 had around 100 booths of both individual exhibitors and groups across five floors, showcasing ero-cosplay, debusen, zentai, and much, much more. Many of the women work as freelance porn stars and ero-cosplayers, though various subculture/fetish circles are also at the venue.
Unfortunately, we weren't able to attend in person due to other commitments that day, but fortunately DXBeppin-r.com could and has put together a nice photo report with portraits of the exhibitors.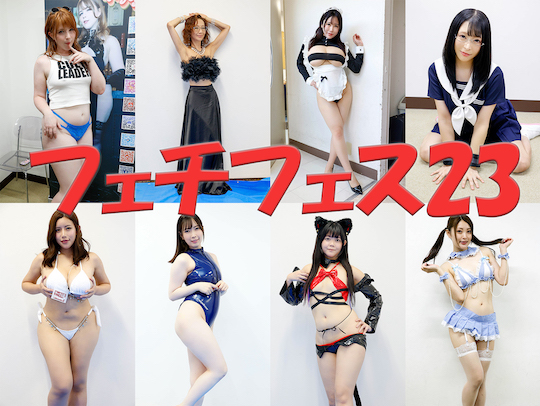 We've included a few highlights below.
This is larger porn star and cosplayer Nozomi Kanae (aka Nozomi Shinjo).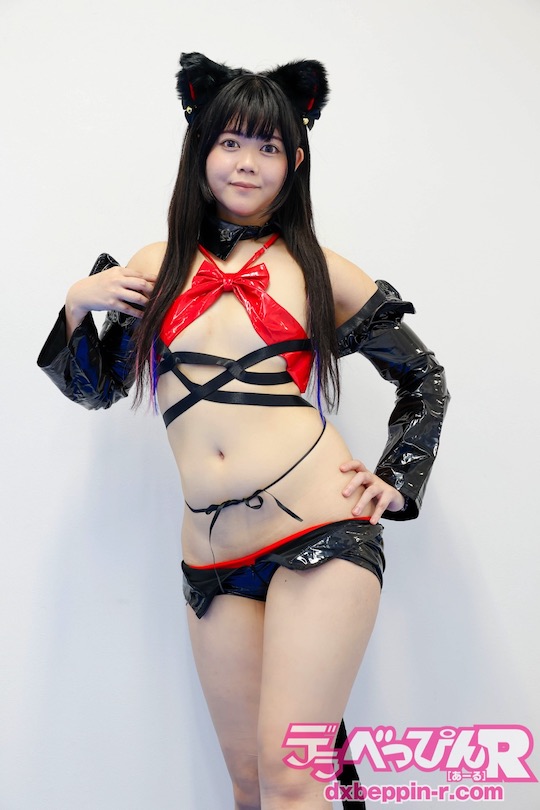 The stunning porn star Maria Nagai.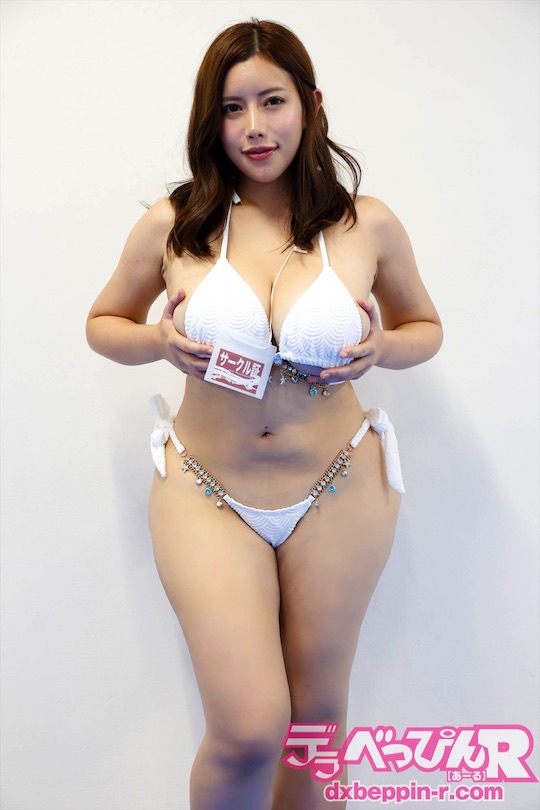 Ero-cosplayer Nana Matsuoka opted for alluring cowgirl cosplay.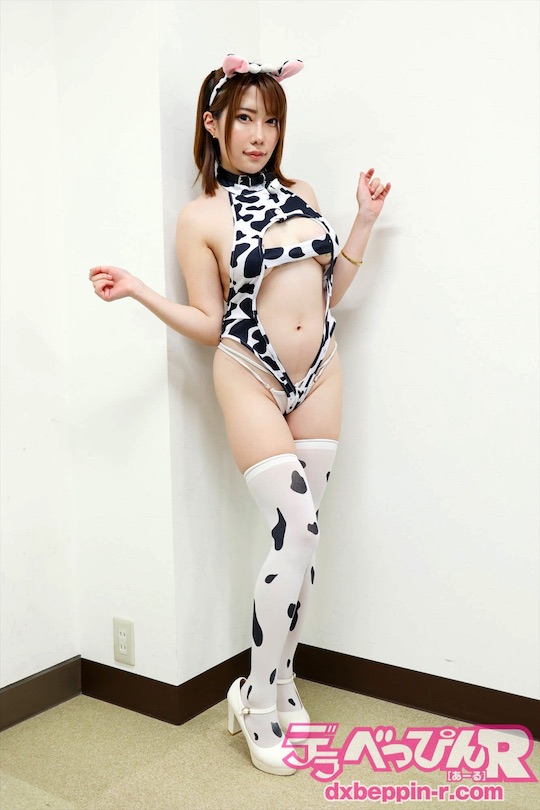 Satsuki offered something for schoolgirl and panchira (upskirting) fans.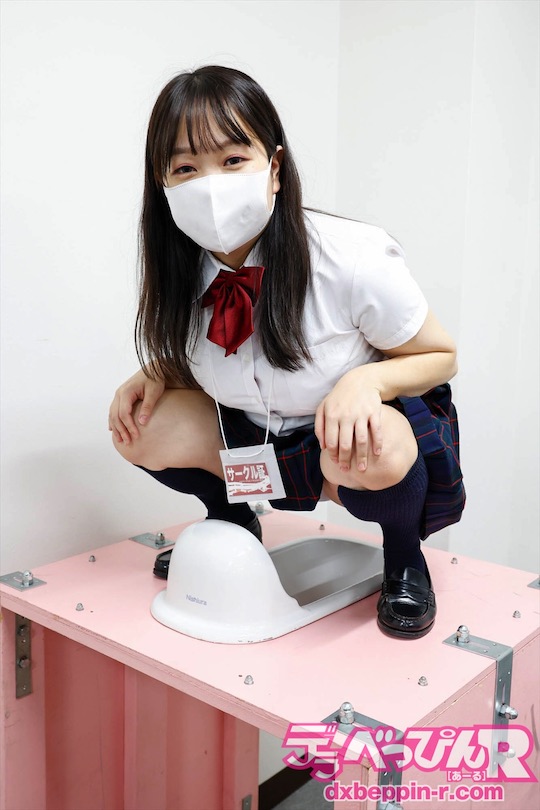 Busty porn star Mion Hazuki in maid cosplay, ready to serve.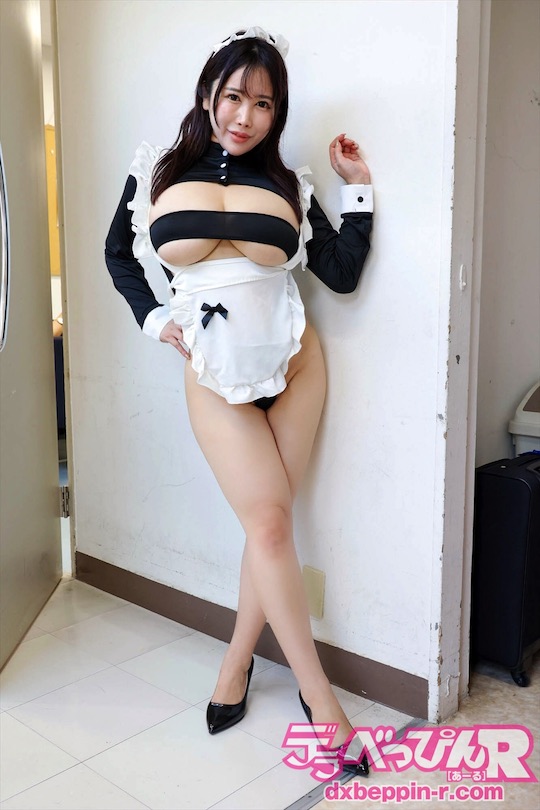 Porn star Kotori Shima looked spectacular in succubus cosplay.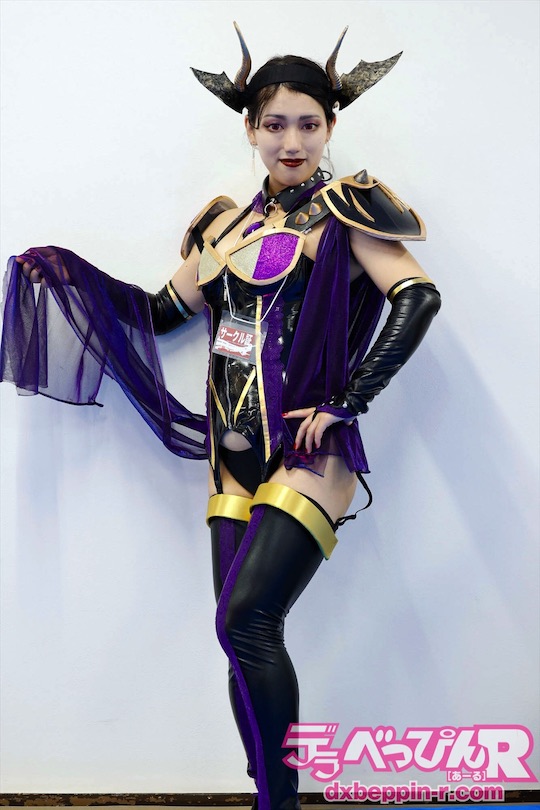 Foreign-born JAV star June Lovejoy was at the festival (and braless, by the looks of things).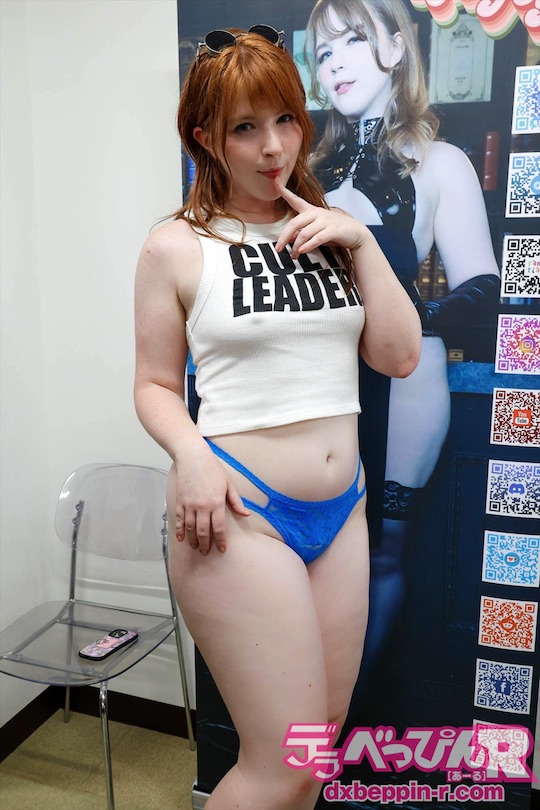 Tokyo Zentai Club members in their figure-hugging gear.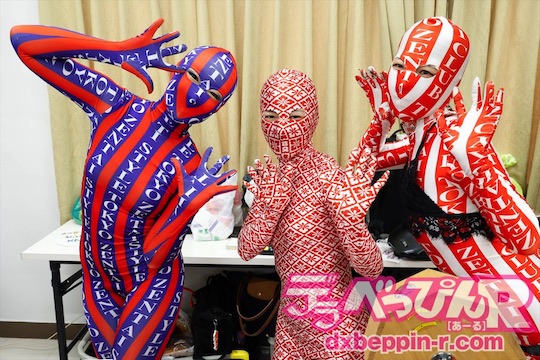 For more pictures, and full links to all the featured women's social media accounts, readers should check out DXBeppin-r.com for the full photo report.
The next edition of Feti Fes will be in January 2024.