Mariya Nagao is dating former Kabukicho host
It's no secret that the Tokyo Kinky team has a thing for Mariya Nagao.
The former AKB48 hottie now works as a model, actress, and general TV celebrity.
And though it's hardly a surprise that a woman of her age, beauty, and social opportunities would not have lovers, we can't help but feel a bit peeved and sad at the news that broke recently about her new boyfriend.
Apparently, Mariyagi is in a relationship with a former Kabukicho host, having met through a mutual friend.
Fresh off releasing a ravishing photo book earlier this year, she's been spotted by weekly tabloid Shukan Bunshun in the company of a male companion who has tattoos on both arms and legs.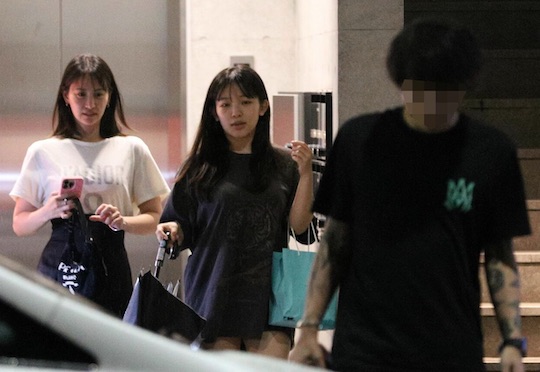 She broke up with 24-year-old actor boyfriend On Nakano in December 2021. Her new squeeze is a man who used to earn ¥100 million in sales at a Kabukicho host club. He now works as a "producer" at a host club group.
On July 1, she was spotted in Shibuya with her boyfriend and busty gravure babe Jun Amaki. After an evening of eating and drinking together as a three, Mariyagi and her boyfriend went home together.
According to the tabloid report, Nagao is practically living at her lover's expensive condo, even leaving her dog there. The tabloid published various pictures on the pair on dates. The tabloid is even speculating, perhaps baselessly, that the 29-year-old model will marry the man.