Written by: Tadashi Anahori on May 27, 2011 at 10:16 am | In
Erotic Japan Blog
|
Discuss »
Porn might be illegal in mainland China, but that hasn't stopped amply-bosomed sex-kitten Sora Aoi attaining a level of celebrity there practically unheard of for an adult actress (let alone a Japanese one).
With her Chinese name now registering more than 41 million page hits on Google (exceeding the not-inconsiderable likes of Mao Zedong, Yao Ming and Confucius) the sexy, savvy JAV idol's star is most definitely on the rise.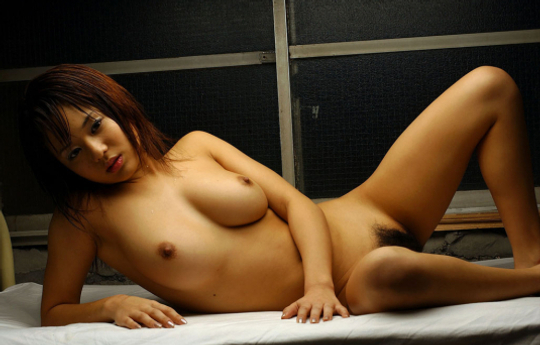 Having made her AV debut in 2002 (aged 18, in the Alice Japan release Happy Go Lucky!), the now-27-year-old Sora quickly branched out into other areas, and as of this year has featured not only in Japanese variety shows and dramas, but also in the award-winning Thai movie Hormones and on Korean TV. Expanding her horizons beyond not only the genre that launched her but the shores of her homeland itself has seen Sora begin to make a name for herself all across Asia.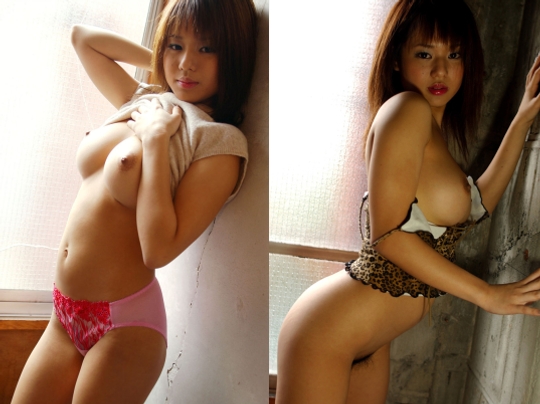 'But it's China,' writes The Daily Beast's Isaac Stone Fish 'where an increasingly open-minded middle class pushes back against government censorship, where Sora and her team have been concentrating most of their efforts.'
Of particular note is Sora's popularity among China's denizens of the interwebs (her Weibo account – think a Chinese Twitter – sees her every published thought, no matter how trivial, forwarded and commented upon literally thousands of times). 'Sora is so popular because she has really communicated with Chinese netizens,' Hecaitou, an influential Chinese blogger, is quoted as saying.
Publicly practicing her Chinese calligraphy; studying Mandarin; launching an effort to raise relief funds for a major earthquake in Western China – Sora's sincere efforts '[seem] to resonate with everyday Chinese men.' 'There are some AV stars who are very fake,' muses William Peng, a 26-year-old salesman from Shanghai 'I think Sora's not too artificial or insincere.'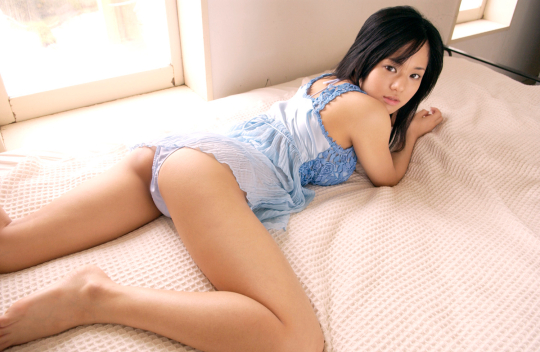 Her level of popularity with the Chinese everyman (and woman) ranges from the sweetly supportive ('Even though Sora has taken off her clothes, she's just a saint who's also taken off her clothes.') to the outright hilarious – one police station became a laughing stock when netizens uncovered that it had set up a Weibo account solely for the purpose of following Sora.
As The Daily Beast's article puts it: 'That a porn star in China can reach 2.8 million fans on Sina's Weibo and become part of the domestic debate…shows the widening space for controlled sexual expression in Chinese media… Ultimately though, Sora faces one possibly insurmountable hurdle in her rise to Chinese superstardom. To be blunt: She's Japanese.'
Whether or not lingering cultural resentment between China and Japan will scupper Sora's chances of capitalising on her newfound celebrity remains to be seen, but, with enterprising young Chinese routinely dodging firewalls or arranging illicit meetings under bridges to get a hold of her material, it seems a safe bet that she won't be easily ejected from the public conciousness ('[Even] the big news websites have her,' says Xu Cheng, a student 'We don't need to look at the websites we're not supposed to in order to see her.'). As befitting someone with the pseudonym 'Sora', for this red-hot goddess the sky really is the limit.
Wanna do your part to break down a few more cultural barriers and aid our Japanese friends in their ongoing sexual conquest of the globe? Get on over to your one-stop shop for the Land of the Rising Sun's finest erotic goods, Kanojo Toys.

Tags: China, idols, Japanese pornography, JAV, pornography, Sora Aoi
Category: Erotic Japan Blog
Other categories: Hands-on Reports, Product Releases
Written by: Megumi on August 12, 2010 at 11:14 am | In
Erotic Japan Blog
|
Discuss »
Famous Hong Kong actress Carina Lau is the subject of HK gossip columns at the moment, following sightings of her in intimate dinner meetings with mega rich entrepreneur Jing Bai Fu.
Carina is of course one half of a major HK celebrity couple — her husband is the lovely Tony Leung, who she married in 2008 in a lavish ceremony. Is Carina having an affair? Is such a thing even thinkable, let alone possible?!

[Pics via Chine-Information and HongKong-Actress]
Whereas us Japanese tend to me more forgiving when it comes to adultery (though not drugs), the HK media is pretty moralistic.
Aside from her famous love life and career, Carina made headlines for being the victim of the triads. After refusing to be in a film funded by gangsters they kidnapped and allegedly raped her.

Tags: Carina Lau, China
Category: Erotic Japan Blog
Other categories: Hands-on Reports, Product Releases
Written by: Taro on April 13, 2010 at 11:47 am | In
Product Releases
|
Discuss (2) »
We all have our own tastes, right? I'll be the first to admit some of mine are a bit, well, unusual. But there's one universal with sex and that is the meiki, a delectably crafted superior kind of onahole.
There are dozens of meiki holes and the best, in my humble opinion, are the ones based on famous porn stars. You can choose from Maria Ozawa, Nao Yoshizaki…all your fav girls are there in almost-flesh. The passages are designed and molded to be just like the actual v***** of the lady. You can't get much closer to the truth that that.
We all love Japanese idols and porn stars, but sometimes we like to dabble in other Asian delights. The latest meiki wonder is modeled on Zhang Xiao Yu, China's top nude model.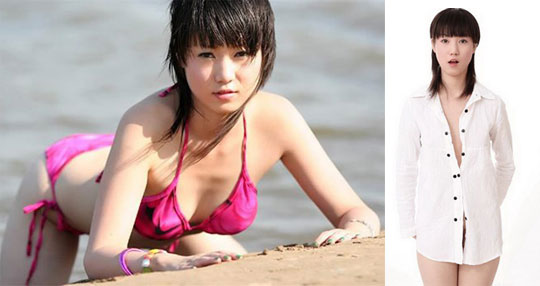 Fans of all things Japanese may not have heard of Zhang (aka Choo Shuu U) but I can assure you she is HUGE over in the People's Republic. Born 1985, Zhang is a wicked mixture of cute and seductive – we find it irresistible every time.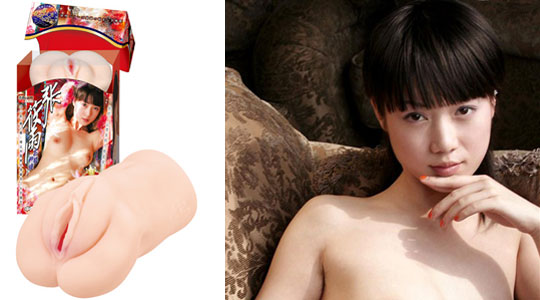 The hole itself is a heavy, impressive model: the double lips surround a gaping, generous passage that leads to a delicious g-spot deep inside.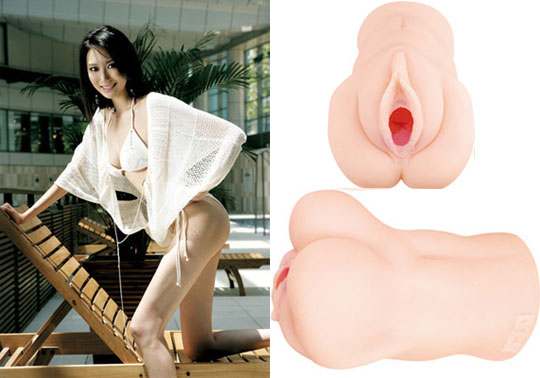 You can get the Zhang Xiao Yu onahole from our sponsors, Kanojo Toys. It has given a whole new meaning to when I say I fancy a Chinese tonight!

[Images via Tieba.56.com]
Tags: China, masturbator, meiki, Onaholes, Zhang Xiao Yu
Category: Product Releases
Other categories: Erotic Japan Blog, Hands-on Reports
Presented by Tokyo Kinky