Chinese beauty strips naked in public in Beijing Ikea
There's exhibitionism and then there's Chinese exhibitionism. Yes, they do roshutsu so much better on the mainland.
As this sexy, slinky angel of a woman proved by casually shedding her clothes in a branch of Ikea in Beijing. After all, this is supposed to be a place where you buy the stuff to furnish your life, so why not really make yourself at home?
Sometimes the anonymous woman discreetly keeps her coat on while opening it up for her photographer companion to shot her beautiful body.
Other times the leggy lady gets really bold and takes everything off to stand stark naked in the middle of the store.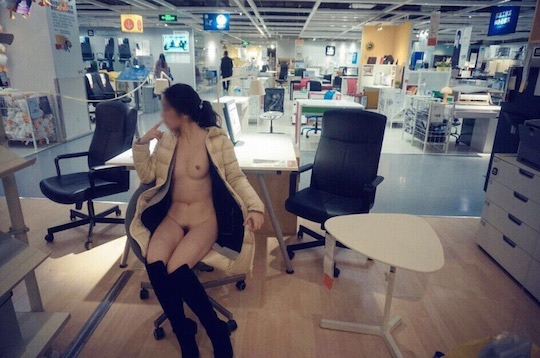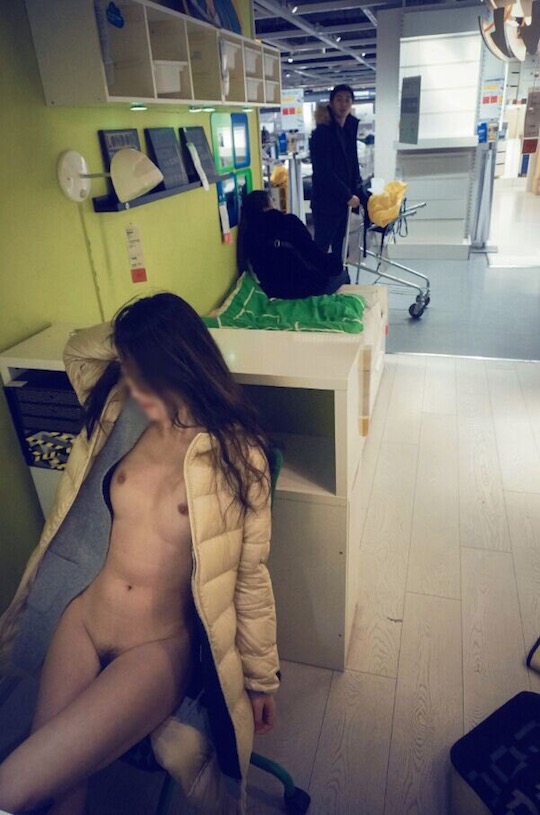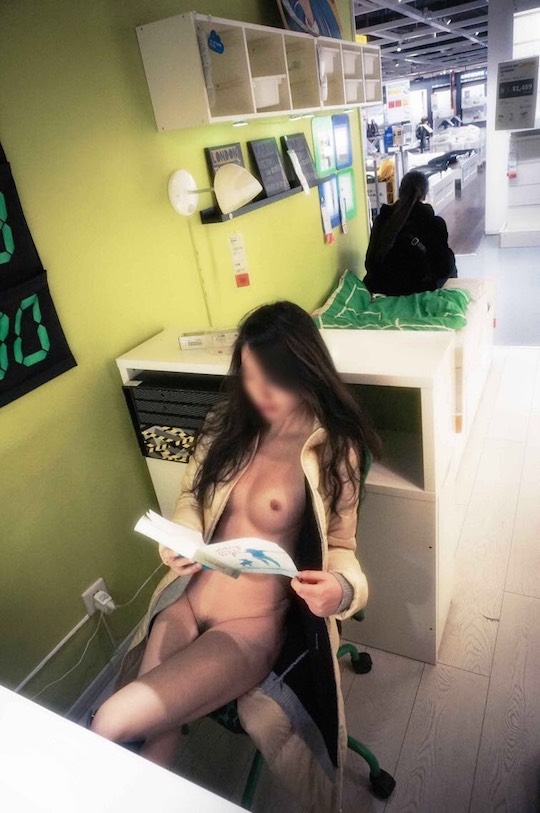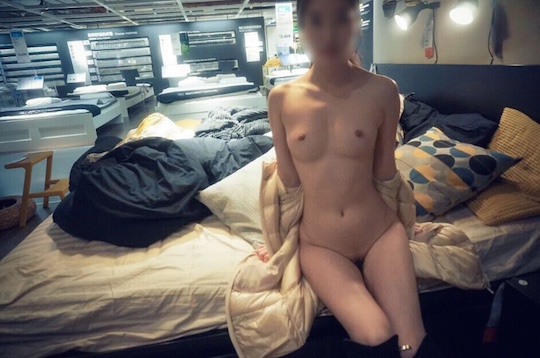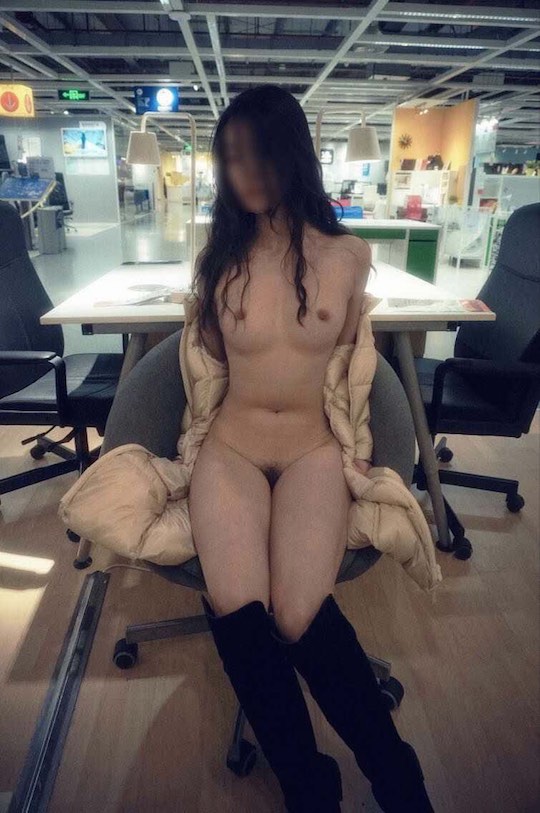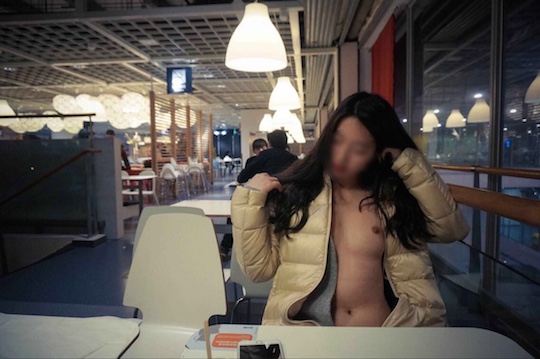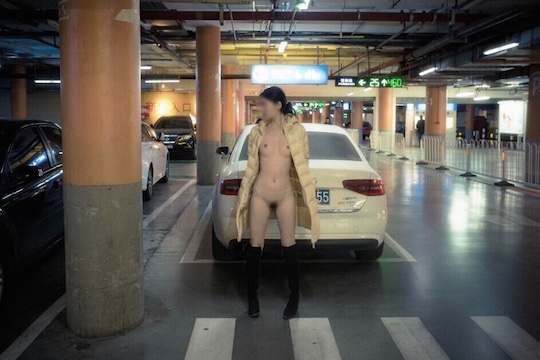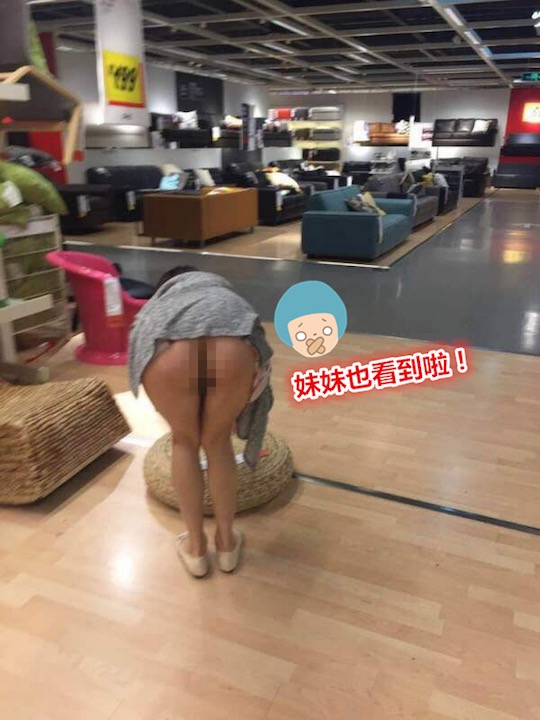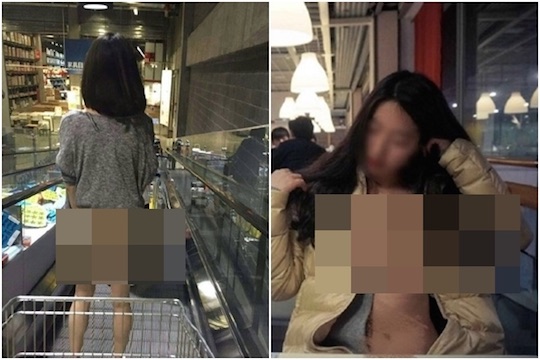 We expect this Ikea has already become something of a shrine for Chinese netizens, who have a habit of flocking to anywhere associated with a viral hit — especially of the adult variety.
Remember the Uniqlo sex tape that leaked in 2015? Two young lovers filmed themselves doing the dirty in a Uniqlo changing room, and then uploaded their antics. The store swiftly became a tourist attraction for netizens, descending in their thousands to take selfies in front of the place where the awesome video was birthed.
The store was even investigated because people thought Uniqlo had staged the pair of students' sex tape as a publicity stunt. (Will Ikea fall under the same cloud of suspicion this time?)
The Chinese police take this kind of upload rather too seriously. The infamous Uniqlo sex tape actually led to multiple arrests (porn is illegal in China), so perhaps this Ikea beauty better watch out.