Breast groping charity event this year adds male porn stars' chests
Every year the Oppai Bokin "boob aid" event attracts plenty of attention, including lots of foreign press and visitors who use it as another "wacky" stick to beat Japan with.
The truth of the matter is, those guys paying money to line up and touch porn stars' breasts are helping a good cause, because the event is for promoting safe sex and AIDS awareness. Launched first in 2003, the event raises millions of yen each time.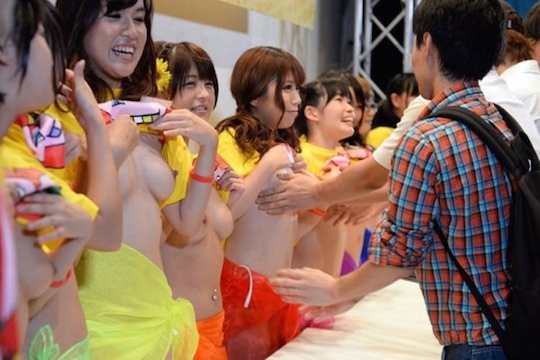 The storm of chatter has reached such a point now that earlier this year an online petition was launched to get the event stopped. "Stop exploiting women's bodies while using 'fund-raising for AIDS' as an excuse to promote the company and raise profits," it ranted. (Talk about missing the wood for the trees: what about porn itself? If they feel so strongly about this, then they should look at the bigger picture. The petition garnered over 8,000 signatures, falling short of its target of 10,000.
For the uninitiated, the event is part of the annual ERO24TV (or 24-Hour TV: Eroticism Saves the Earth), a telethon by an adult cable TV channel.
Paradise TV has mercifully ignored the controversy and Oppai Bokin will go ahead this year on October 10th in Shinjuku.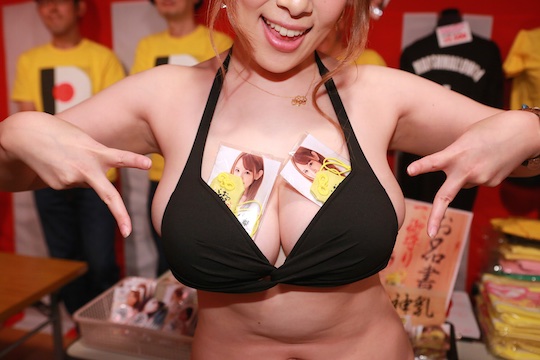 Only this time there is a new gimmick — and it might be a sop to the critics, or just a clever stunt to boost publicity.
In addition to two lovely ladies, Mako Ayanami (with a G-cup) and Nina Nishimura (an I-cup), this year's event will also have three male porn stars: Taku Yoshimura, Makoto, and Hattori.
There will always be two men and two women in attendance.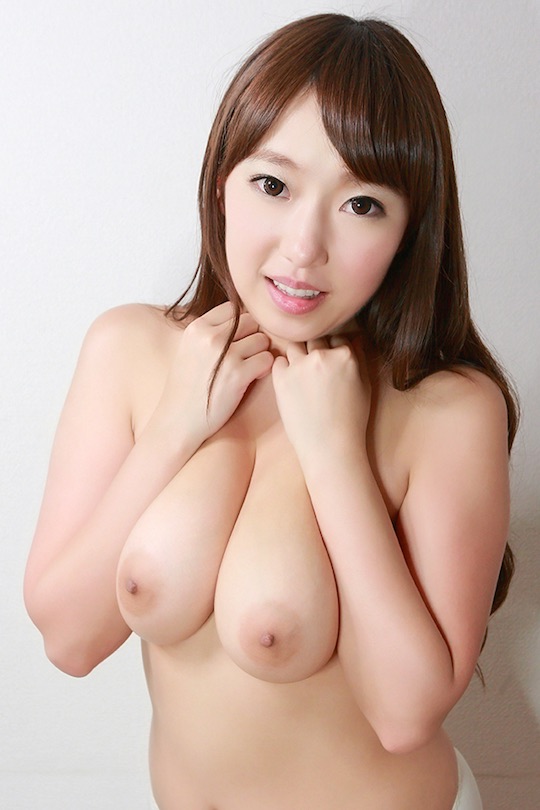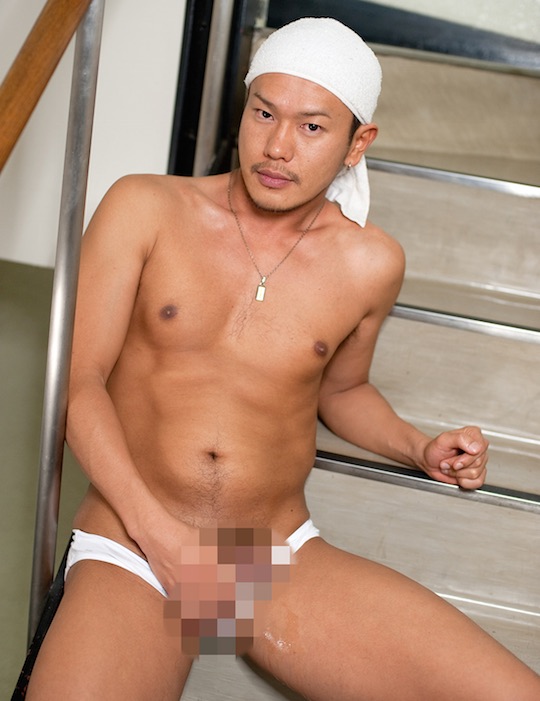 This means the event may be able to attract some of the growing number of female porn viewers in Japan as well as ward off those pesky complaints of chauvinism.
But hurry! This year's event is also by reservation only so be sure to register early!