Nude selfie goddess loves sexy costumes and intimate close-ups
The latest nude selfies goddess to catch our eye and that of Japanese netizens is a very slinky babe who clearly loves mirrors and revealing costumes.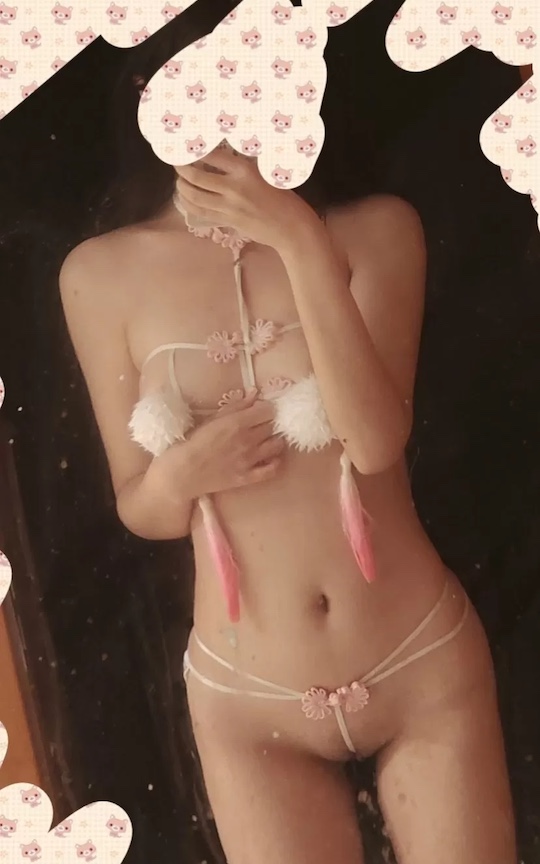 Her series of sexy selfies feature her slender body in ravishing lingerie, complete with fur and frills. One of the G-strings she wears is so tiny, the string disappears between her shaved labia. We also love the pearls.
She's definitely paipan (fully shaved) downstairs, though also generously includes at least one shot with hair. She's not afraid to take close-ups of her legs spread wide.
Her wardrobe of costumes is evidently quite diverse, from a nurse outfit to a leotard/swimsuit with a crotch hole.
Her attempts to disguise her face with photo editing are so minimal as to be pointless. However, we are disappointed that she chose to censor her nipples, which we would love to see. (The choice to censor the vagina is perhaps a legal one to avoid risk of prosecution under Japan's weird obscenity laws.)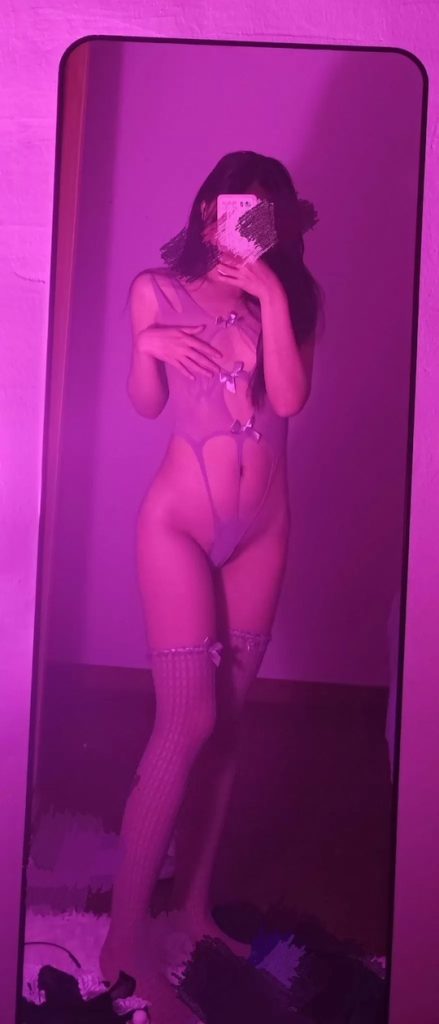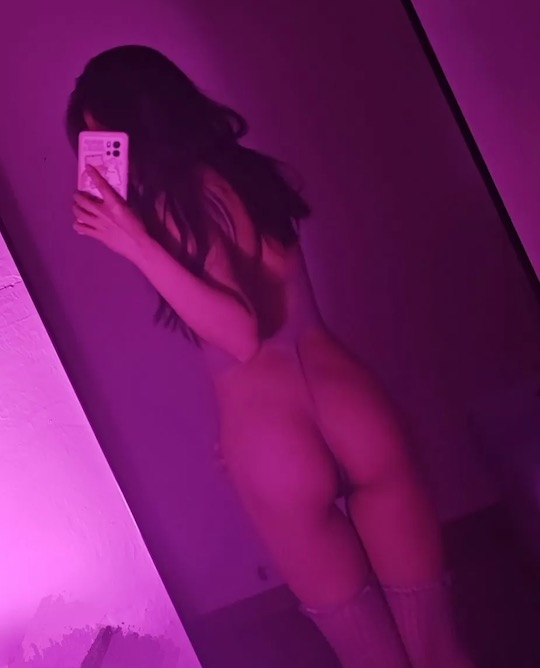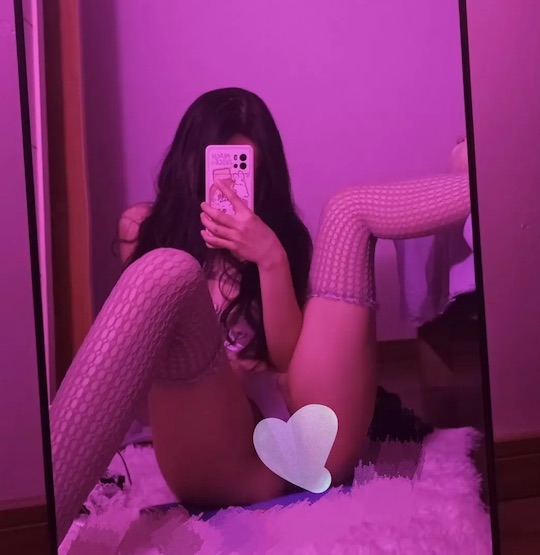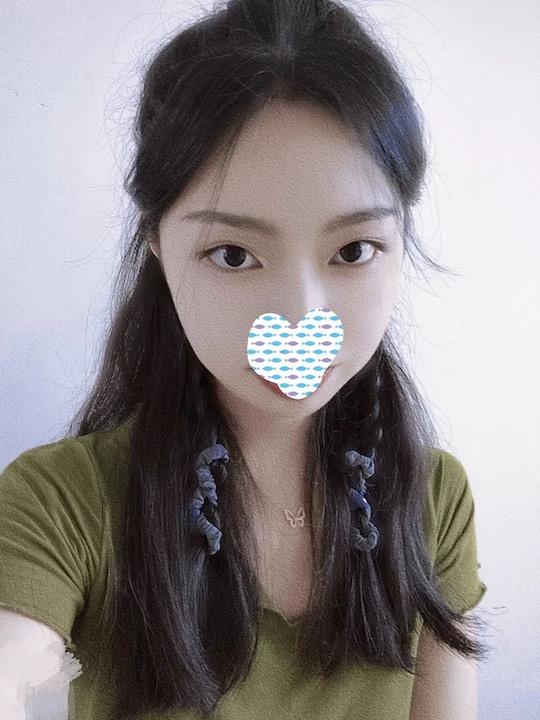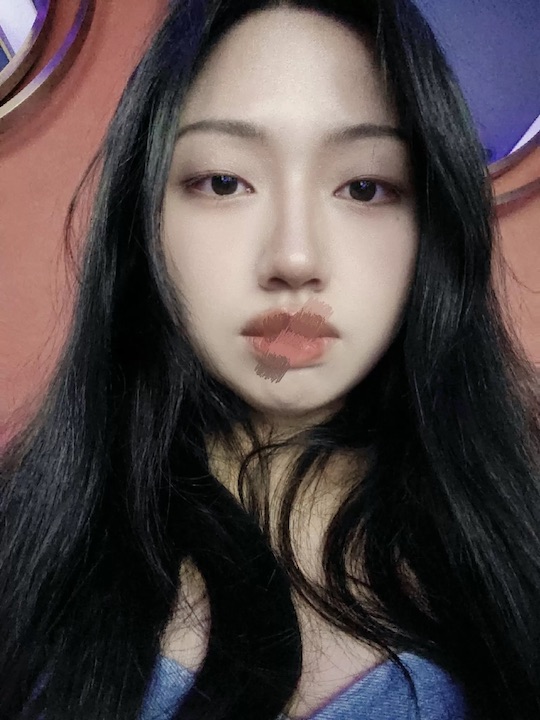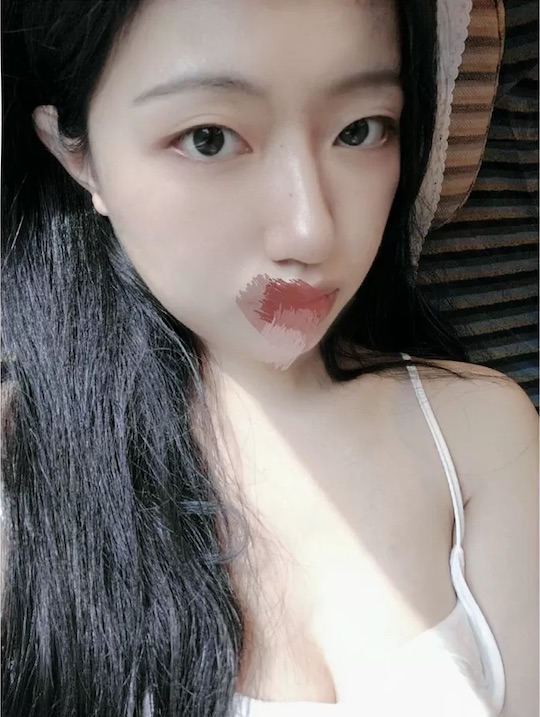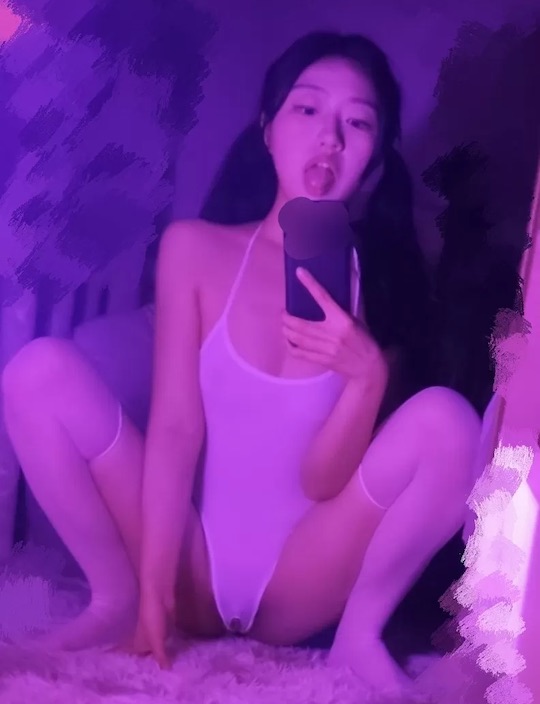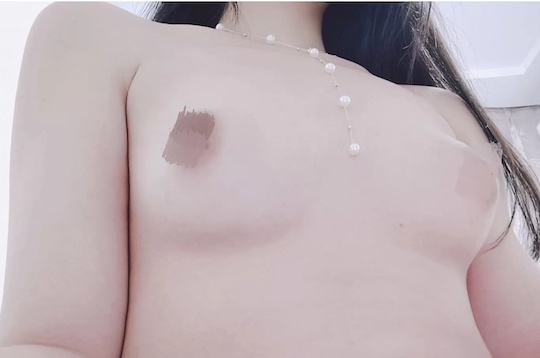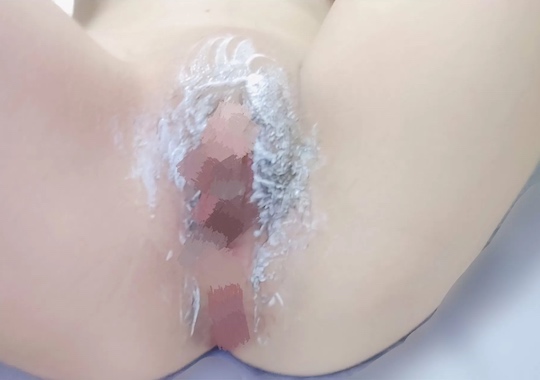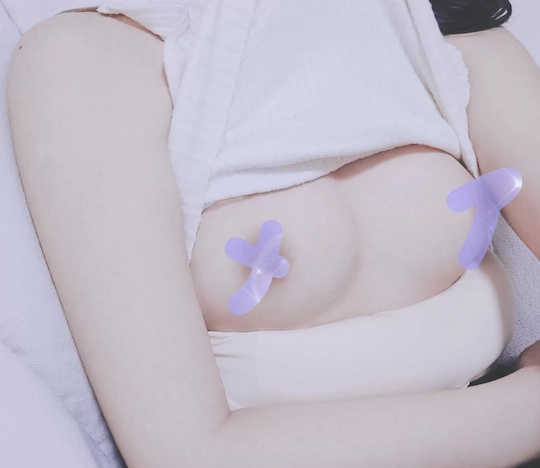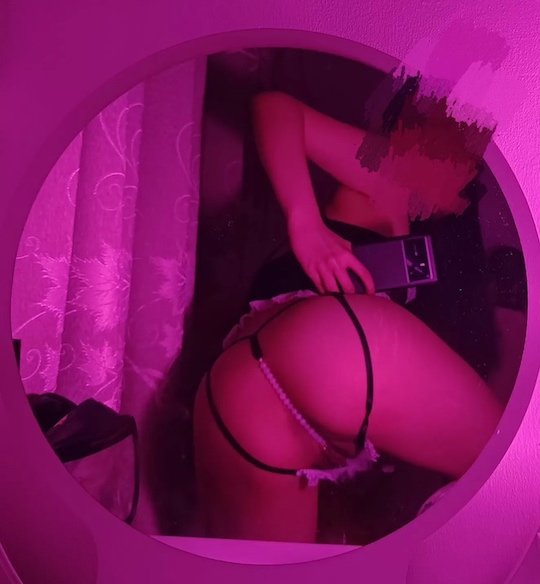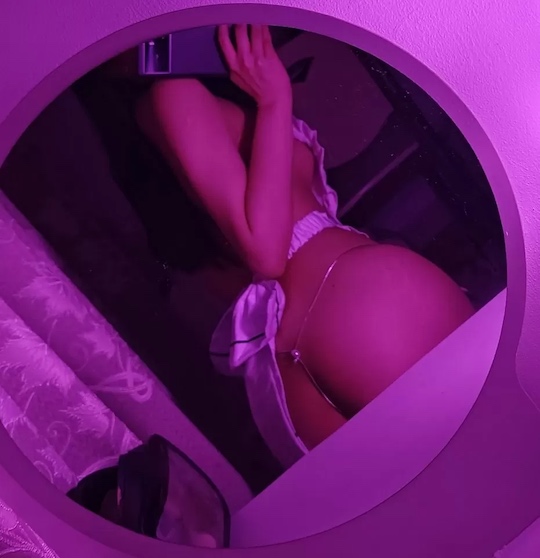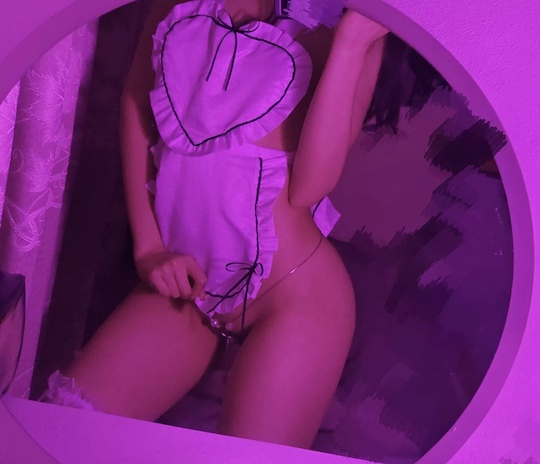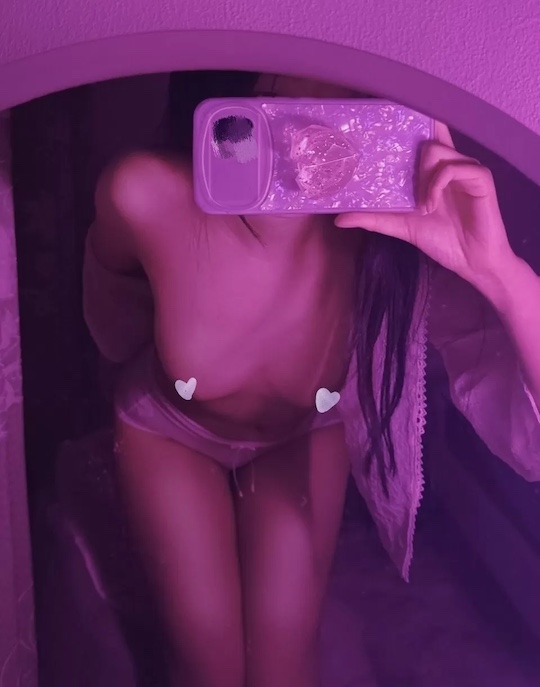 Though these nude selfies have been doing the rounds locally, we are fairly sure the model is Korean or Chinese, not Japanese.