Miyu Kitamuki releases new nude photo book
The beautiful gravure idol and actor Miyu Kitamuki recently released her third photo book. Shedding (Dappi) is another nude book for the star, who also appears in TV shows and movies.
The photo book came out in Japan on May 25, published by Wani Books, and Kitamuki held a splashy promotional event in Shinjuku over the weekend.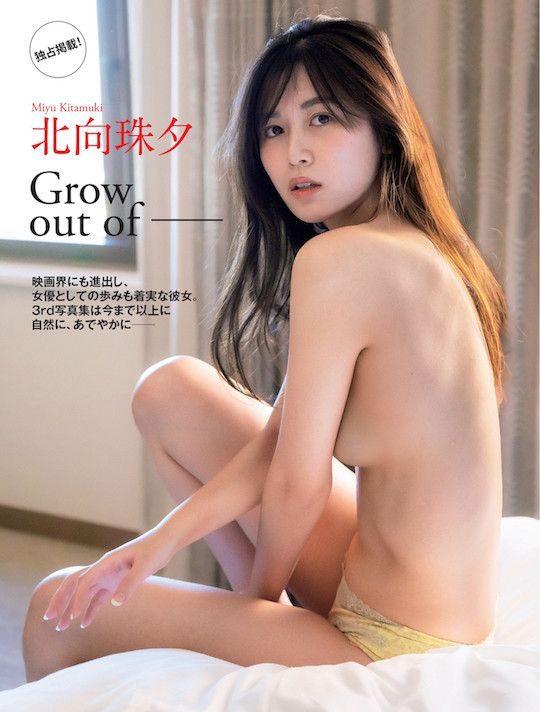 In the photo book, at least based on the previews we have seen (included here, originally from the May 23 edition of weekly magazine Flash), we get to see the stunning 23-year-old's naked body — with her butt fully on show (especially in the picture where she's lying completely naked on a bed) and plenty of side boob.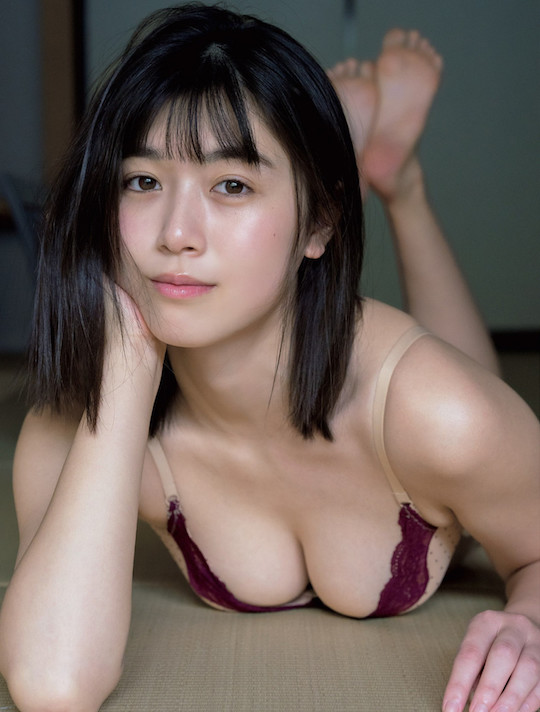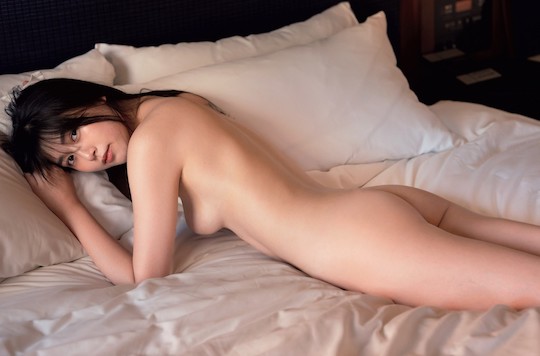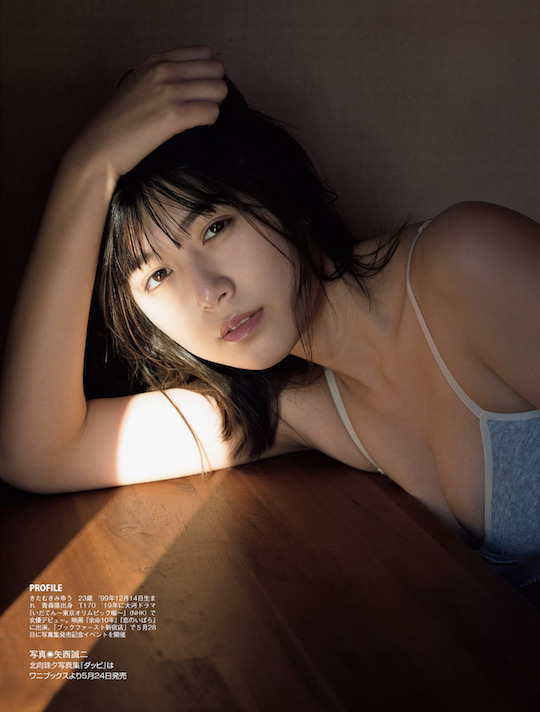 In that respect, it's much the same as the Aomori native's previous shoots and photo books, which were either alluring lingerie or nude efforts that ostensibly showed her naked body but only revealed actual butt cheek nudity through clever posing and angles.
On the other hand, despite her willingness to show off her nude ass, we are a little disappointed to say that her butt is still pretty flat. It would be lovely to see some shape there, since the rest of Miyu Kitamuki is so damn fine. That said, flat as it may be, she looks great lying naked on her front, and we can well imagine lying prone bone on top of her and fucking her from behind while kissing those lovely shoulders of hers!
If there are other nude pictures in the photo book, we hope to add them here at a later date.
The photo book has a strangely winter theme, despite the early summer release (we wonder if it was actually shot months ago?), but the hot spring resort tryst motifs are always a winner regardless of the season. The snow scenes were shot in Gunma in central Japan, though other sequences in the Shedding were shot in Ueno and Asakusa.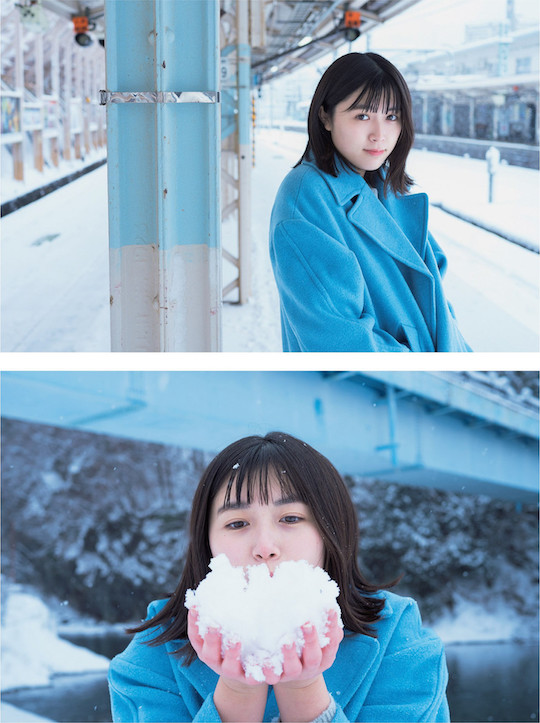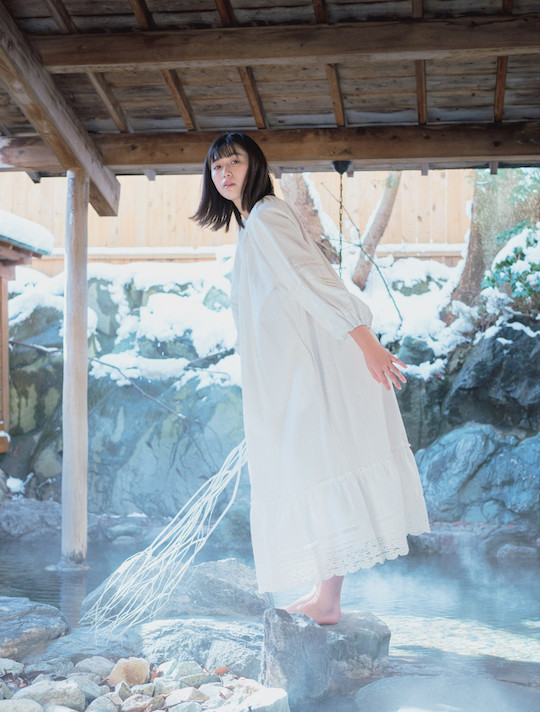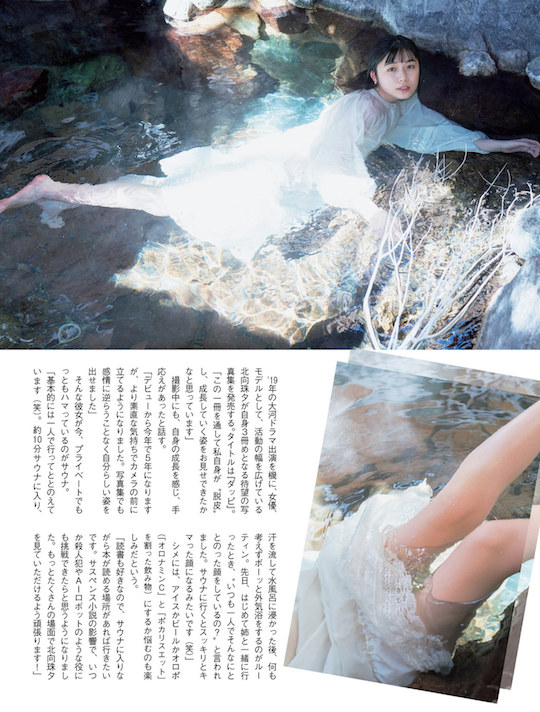 Love Miyu Kitamuki? Then check out our archive of pics on tumblr.