Ex-Keyakizaka46 idol Nana Oda's sex scenes in Tonight, I Will Fall in Love With My Body
Yesterday, we blogged about Rio Teramoto's teasing nude scene in Netflix drama Sanctuary. As we noted, she also had a sexy scene (but not a sex scene) in the first season of anthology show Tonight, I Will Fall in Love With My Body last year.
That got us thinking about the second season that aired earlier this year but passed us by.
Each episode of the show, which is broadcast on TV Asahi and the streamer Abema, focuses on the love life of a different female character. It's a bit erotic but not explicit. As far as we know, the show doesn't feature actual nudity, though there are plenty of sex scenes.
Former Keyakizaka46 idol Nana Oda (織田奈那) features in the second episode of the season and is shown riding a lucky man in a hotel room. The camera lingers on her back and then the shot cuts to show the couple having sex.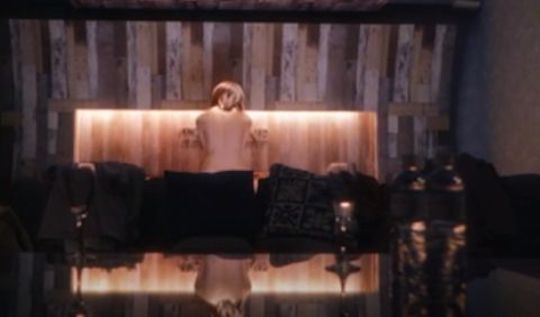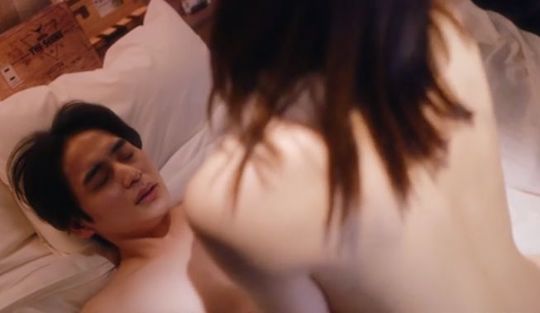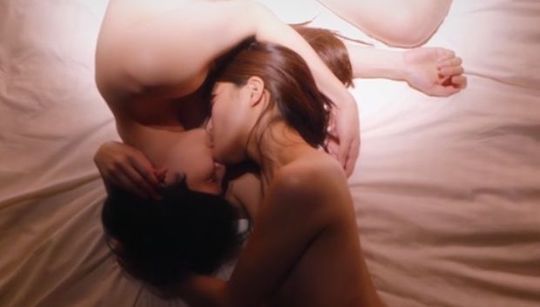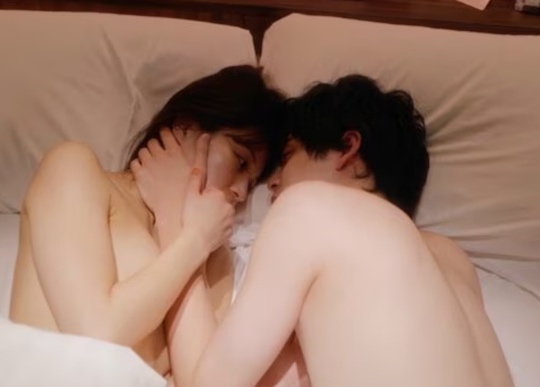 We get to see Oda's naked back and her in action in the cowgirl sex position, but there's no actual nudity in terms of her breasts or butt. To be honest, the lengths the actor goes to cover her breasts with her hands even during sex or postcoital are faintly ridiculous. Clearly, a contractual clause was dictating things here!
In another scene, she is lying on a sofa while her lover pounds her in the missionary position. Again, though, she is covering her breast with her hand, which is either sexy (she's touching herself to get more aroused?) or silly (because who covers their modesty while their lover is balls-deep inside your body?).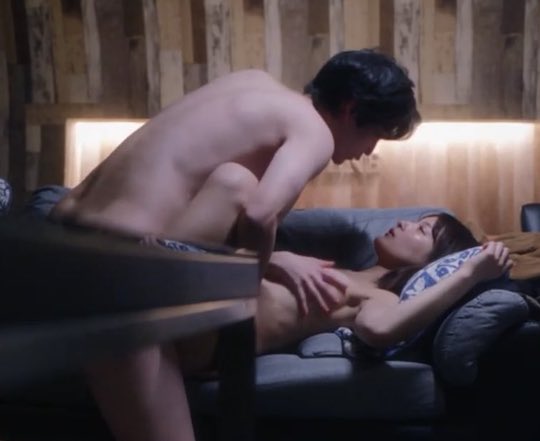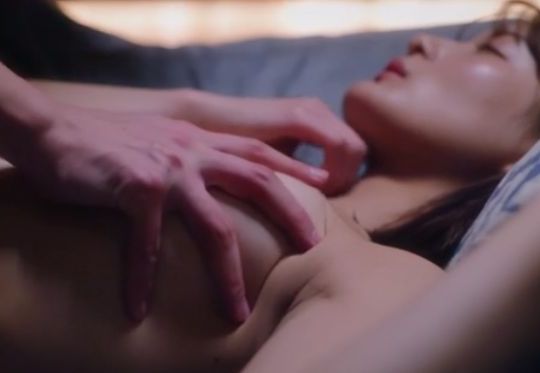 That said, her lover gets to put his hands on her breasts too, plus there is a genuinely sexy shot where he puts his finger in her mouth.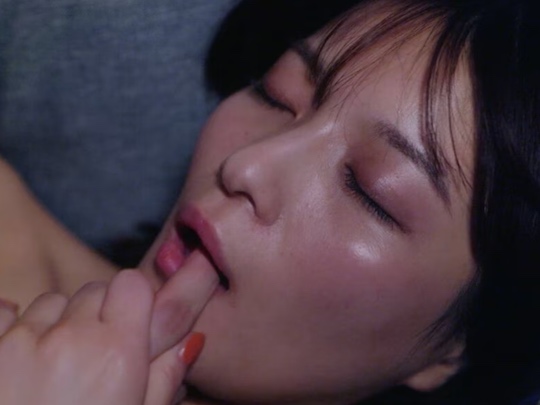 There's also quite a lot of tender kissing.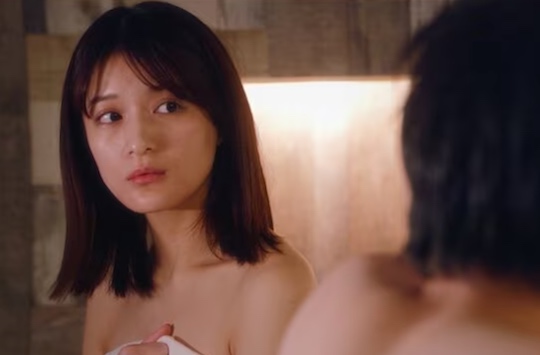 You can watch a clip of the scenes here on Twitter (we are prevented from embedding the tweet for some technical reason).
Though we're slightly disappointed, this is still more explicit and rewarding than Marika Ito's tame love hotel sex scene in the TV drama One Night Morning.
The slinky 24-year-old Oda, who kind of looks like the model and actor Nanao, quit Keyakizaka46 (now Sakurazaka46) in 2020 — she later admitted it was because of a dating scandal first reported in a tabloid scoop in 2019 — and released her first photo book in 2021. This was much sexier than her Keyakizaka46 shoots, including semi-nude pics featuring side boob, and once again proving that music idols come into their own once they are released from the shackles of their original paymasters.