Former Aoyama Saint Hachamecha High School idol Yume Narai makes porn debut for Soft on Demand
It's hardly a secret that many music idols, along with gravure idols, slip into porn after graduating from their idol job. While most fade quickly into obscurity once their management companies cut them loose, a few brave souls try to branch out in second careers in adult video, and an even smaller number are successful at it and last more than one or two releases.
Several members AKB48 and its sister groups have made prominent debuts in AV, most notably Momona Kito, and now comes an example from another idol group.
An ex-member of Aoyama Saint Hachamecha High School, Yume Narai, will debut as a porn star under the new professional name Kia Aoyama (a choice of name that leaves little mystery around where she first acquired fame).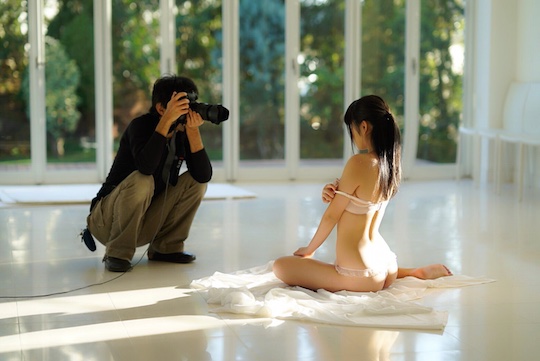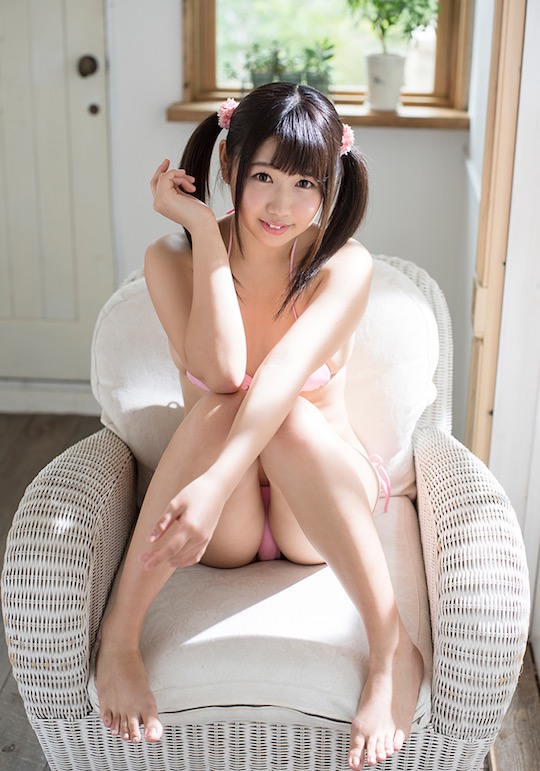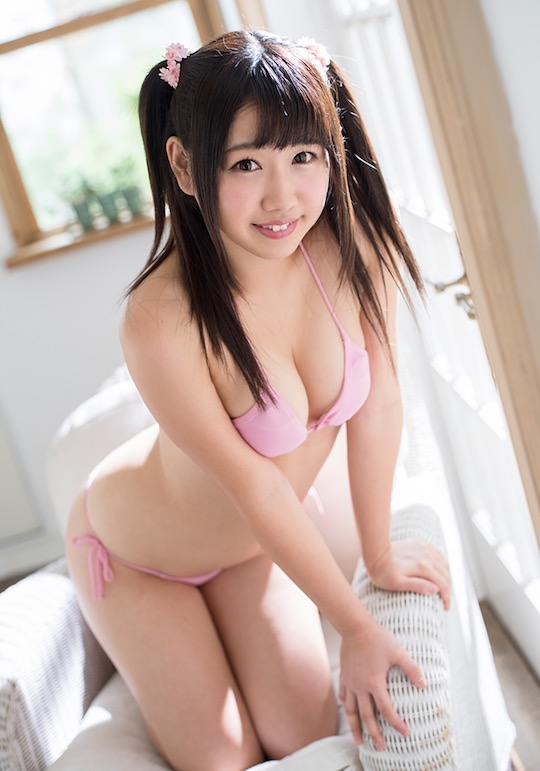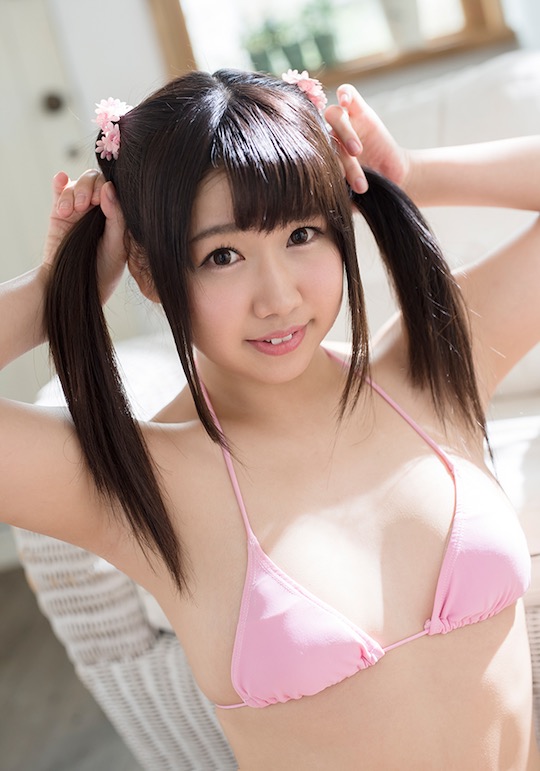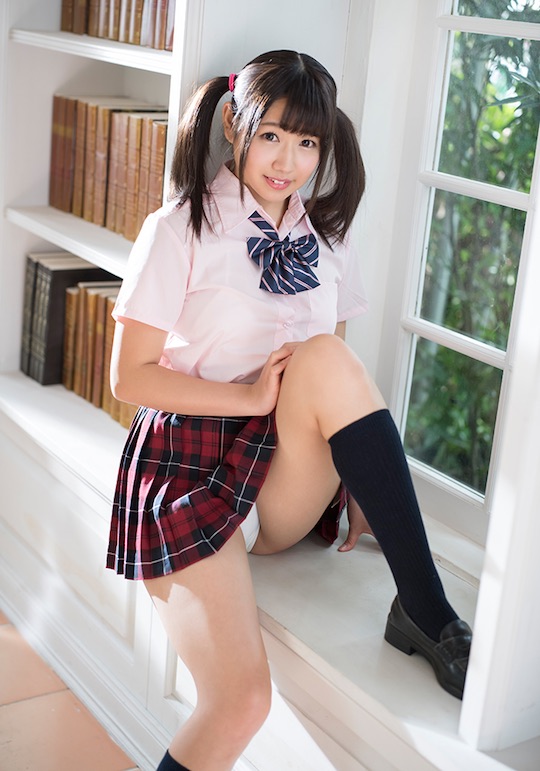 Aoyama Saint Hachamecha High School (aka Mecha High) is not as well known as AKB48, Nogizaka46, Keyakizaka46, and the like, but did make headlines in 2014 when its management sued fans and two former members for breach of contract because they had dared to have sex.
Yume Narai will probably be safe from legal repercussions, since Mecha High disbanded in 2017. She will now release her first AV title in March under Soft on Demand's Star label.
In addition to answering Mecha High fans' prayers, Narai's debut will also surely be a dream come true for anyone who likes girls with twin ponytails (quite a fetish in Japan).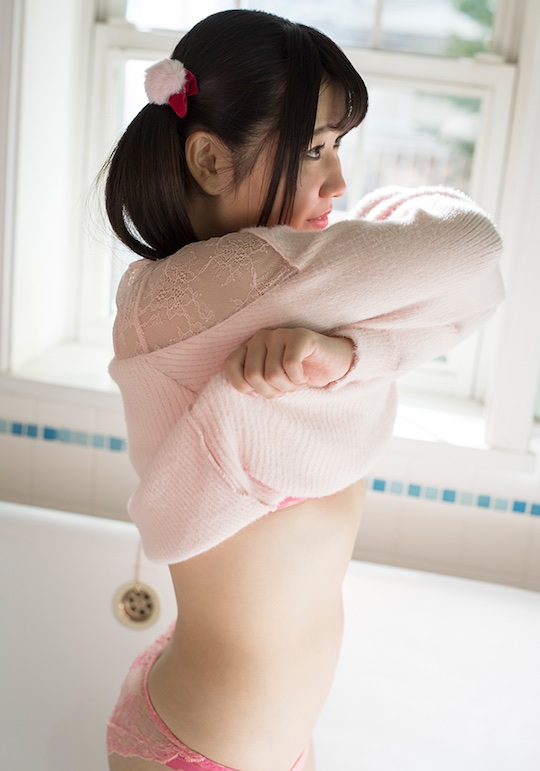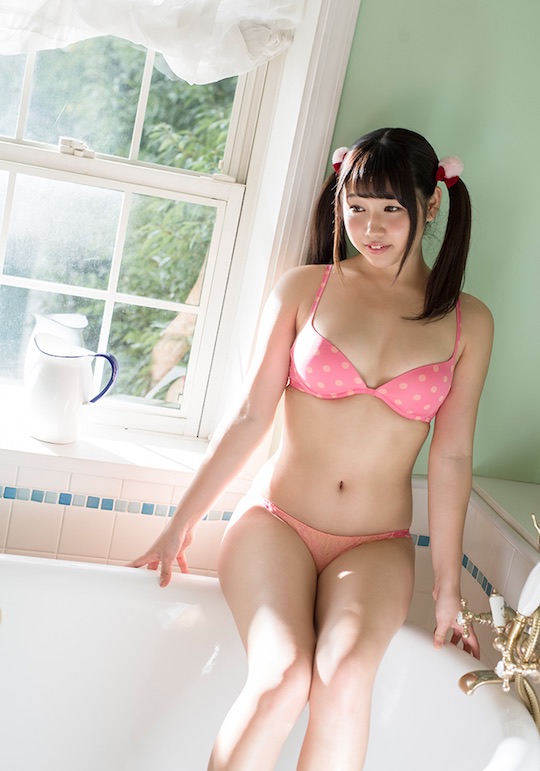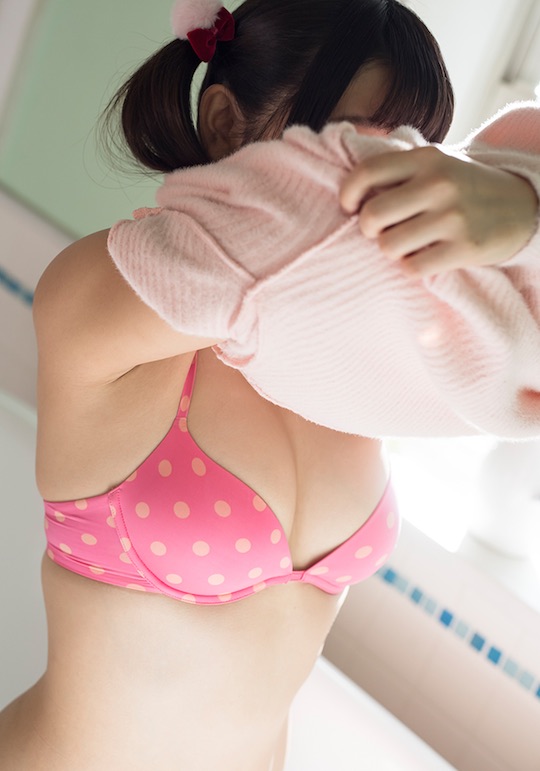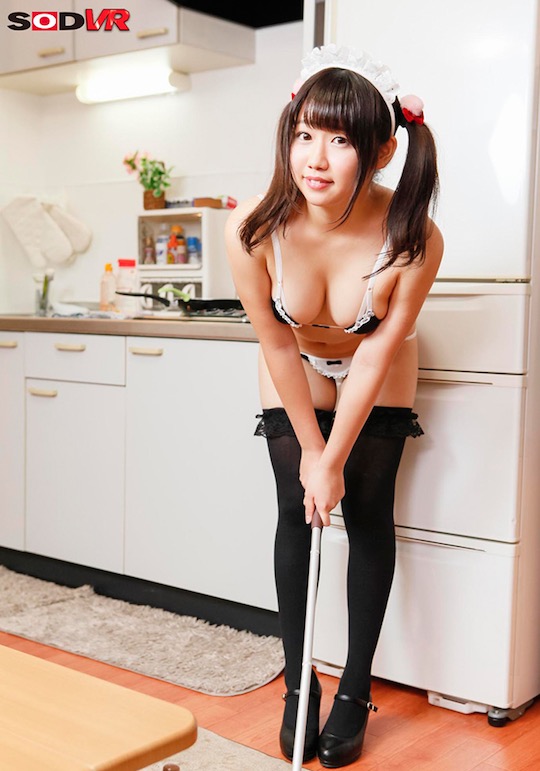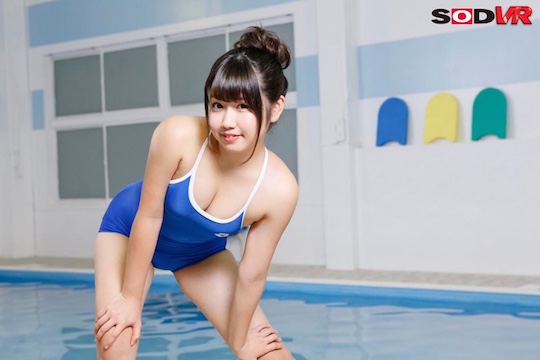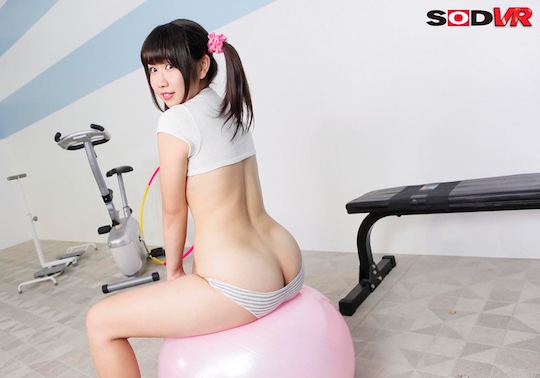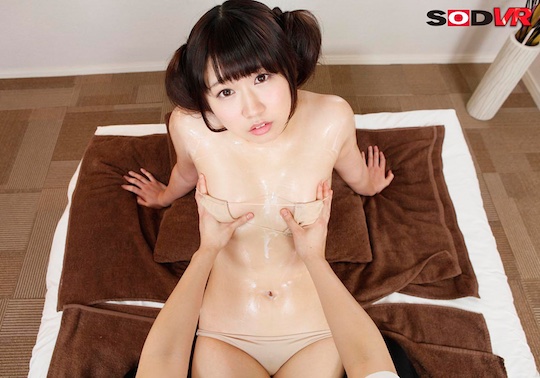 As Kia Aoyama, Narai previously released an erotic "image video" in virtual reality via SOD back in December, so this isn't a huge leap for her. Since unfortunately there aren't any previews for her porn debut available yet, some of the pictures here are actually publicity shots for the 2017 release.
But we did find one alluring image on the official Kia Aoyama Twitter account, which hints at great things to come.