Ex-porn star Shunka Ayami dating older boy band singer Ryoichi Tsukada
The former Japanese porn star Shunka Ayami is said to be dating the male singer Ryoichi Tsukada.
The 36-year-old Tsukada is a member of the boy band ABC-Z, which is part of the roster of troubled (and recently renamed and soon-to-dissolve) agency Johnny & Associates.
Ayami reportedly introduced Tsukada to her parents last month, and they have supposedly taken overseas trips together.
Weekly Bunshun claimed the scoop when earlier this week it published photos of the two together traveling by Shinkansen. They certainly make a glamorous couple.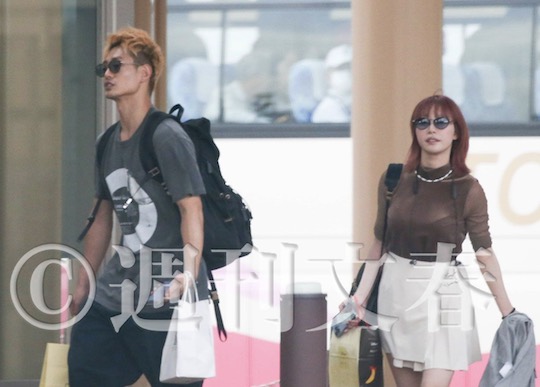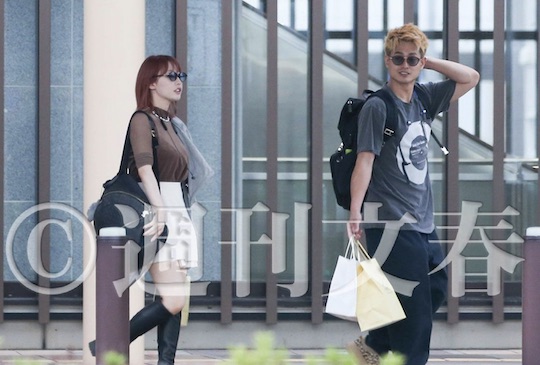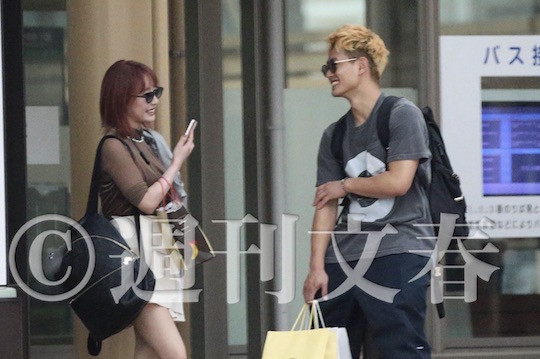 Tsukada took a well-publicized break from activities with his band for a few months over the summer, which he seemed to spend in the company of the comely Shunka Ayami.
Ayami hails from Toyama, where her family runs an izakaya. She made her AV debut in 2012 and was one of the most successful porn stars of the 2010s. She has previously been linked to comedian Yusuke Inoue.
The 30-year-old Ayami retired from porn in 2019 but remains popular and famous in the industry. Her videos are still available to buy and view, plus her toys are on sale like her full-body sex doll and blowjob mouth toy.
The mainstream media in Japan has, as always, reported this using the strange euphemism of "sexy actress" rather than adult video performer.
It comes a month or so after reports broke that recently retired JAV superstar Yua Mikami was dating not one but two boyband members at once, and even scheduling their visits to her apartment on the same day.
We have mixed feelings about this. On the one hand, we are pleased to see mainstream exposure and celebrity for JAV performers. Perhaps one day, the media won't feel the need to use such silly euphemisms, and then we will have maybe reached a genuine level of acceptance of and respect for porn performers.
On the other hand, we're obviously envious of these male celebrities who get to sleep with our favorite porn stars!
But sour grapes aside, we're also really curious to know their mindset, since they must be very aware that they are following in the footsteps of so many men — hundreds perhaps. Some were just random amateurs but others were muscular, attractive sexperts whose sole job is to provide. Isn't that kind of intimating? Don't they worry they won't match up to the professionals like Ken Shimizu? Or are male celebrities so confident and assured about things in life that they don't even worry about such matters?