Riko Matsudaira hopes to cement post-Keyakizaka46 career with semi-nude first photo book
We recently wrote about ex-AKB48 idol Satomi Kaneko's retirement, noting how she had carved out quite a striking career as a sexploitation actress and nude model after her brief stint with the group.
In general, after leaving one of the AKB or Sakamichi groups, or any idol group for that matter, the surest way to cement your status is to do more provocative shoots in gravure magazines, release photo books, and branch out into fashion modeling and TV gigs, either acting or presenting.
Only a lucky few land "serious" acting roles (perhaps only Atsuko Maeda and Yuko Oshima spring to mind), but you can get some nice jobs if you don't mind taking your clothes off (case in point: Yuka Masuda's two nude sex scenes in The Naked Director, effectively rescuing her from 2010s obscurity).
Riko Matsudaira is hoping to follow in the footsteps of Nana Owada (formerly of AKB48) and Asuka Saito (formerly of Nogizaka46) and grow her career with semi-nude photo shoots.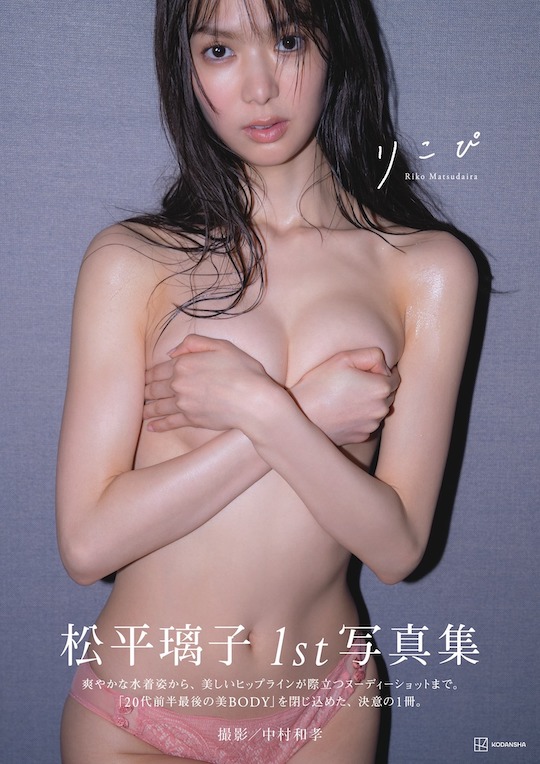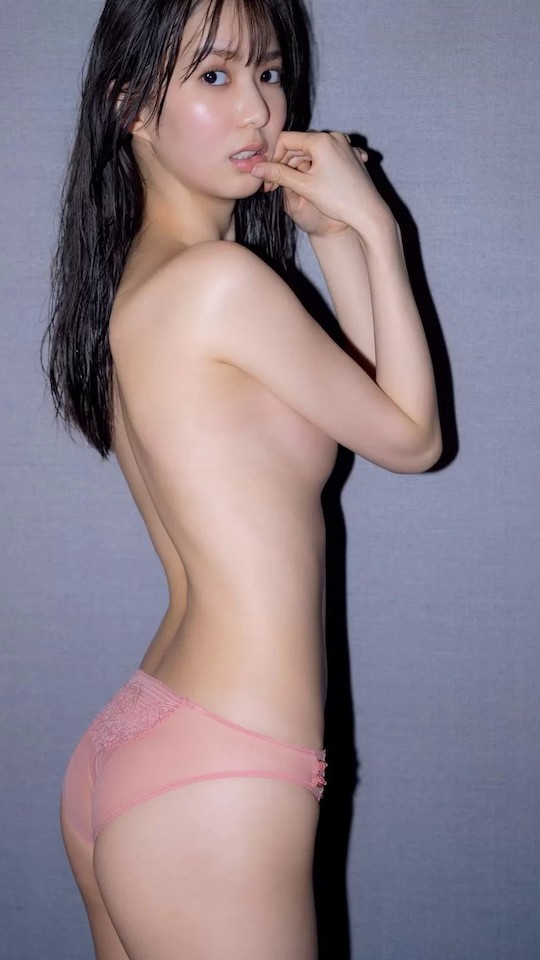 The 25-year-old graduated Keyakizaka46, a group beset by member sex scandals (much like AKB and Nogizaka), in 2021 (shortly after the group rebranded as Sakurazaka46), and is now releasing her first print photo book on July 20 with major publisher Kodansha.
The photo book is called Rikobi. It was shot in the rather contrasting locations of Shibuya and Ishigaki, Okinawa, and some preview images are available.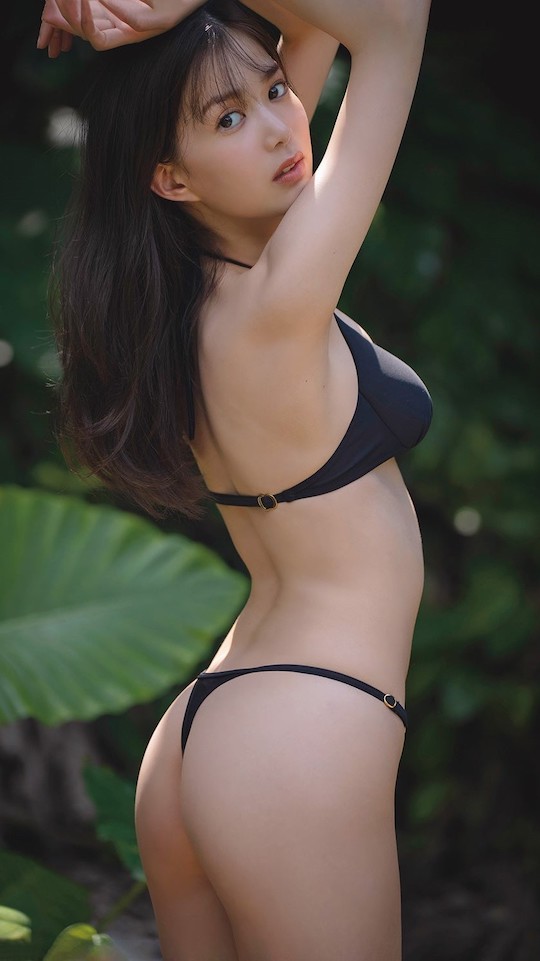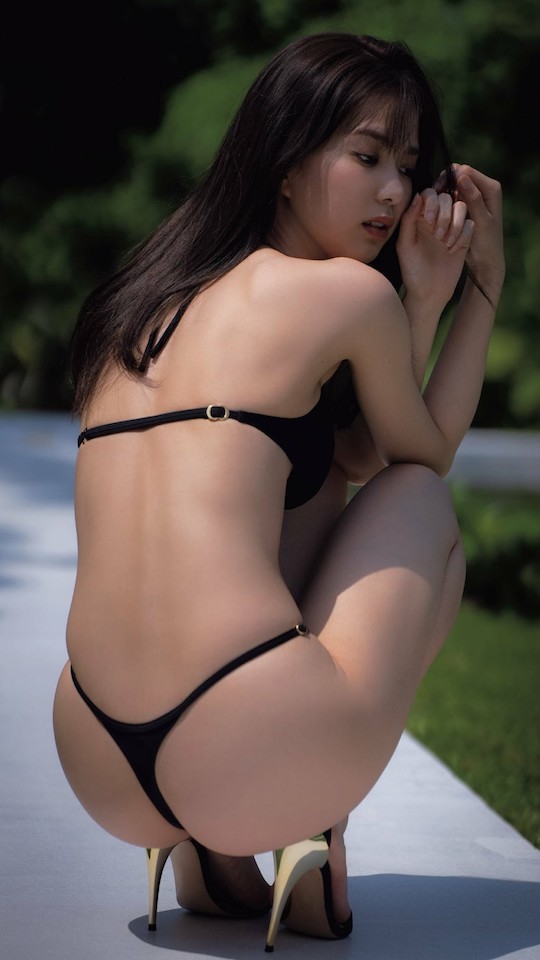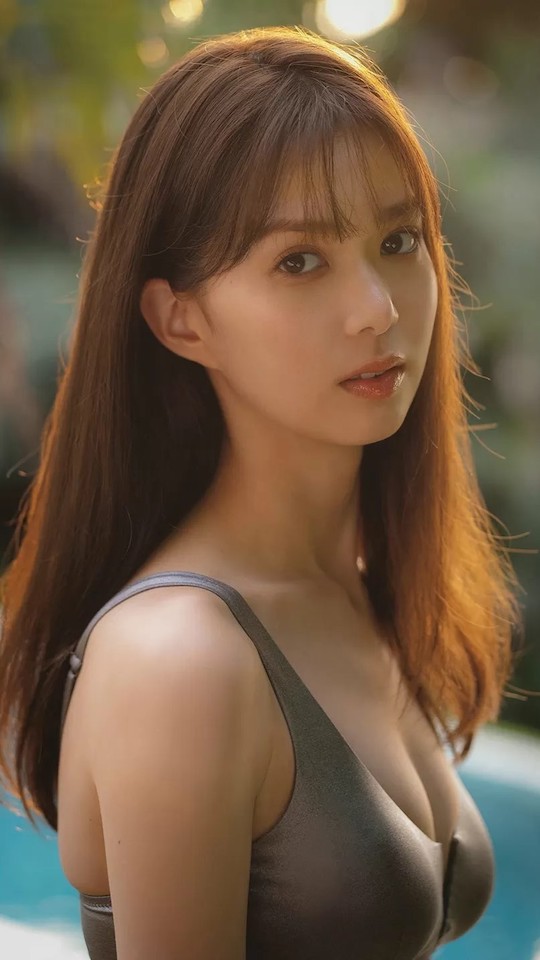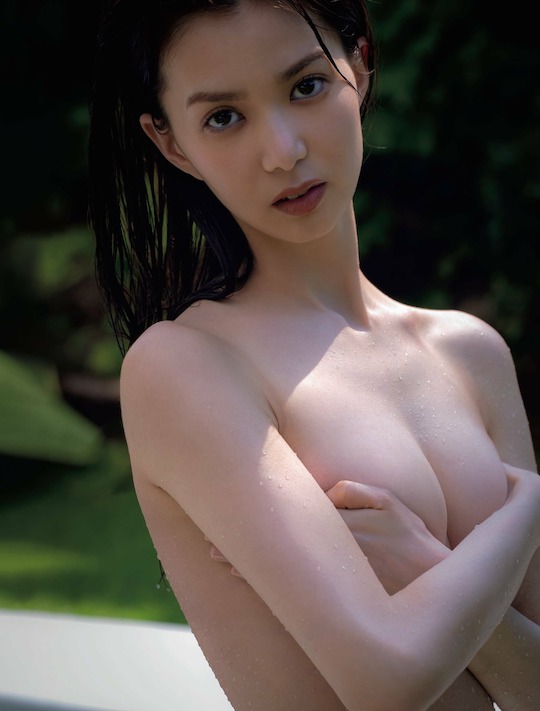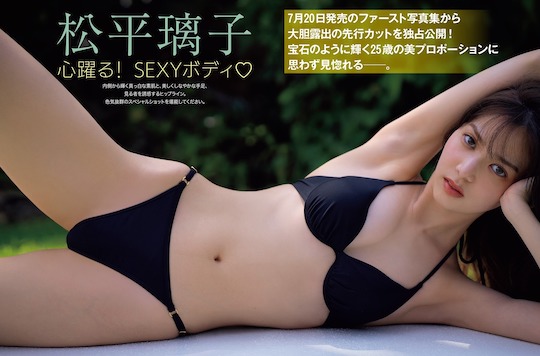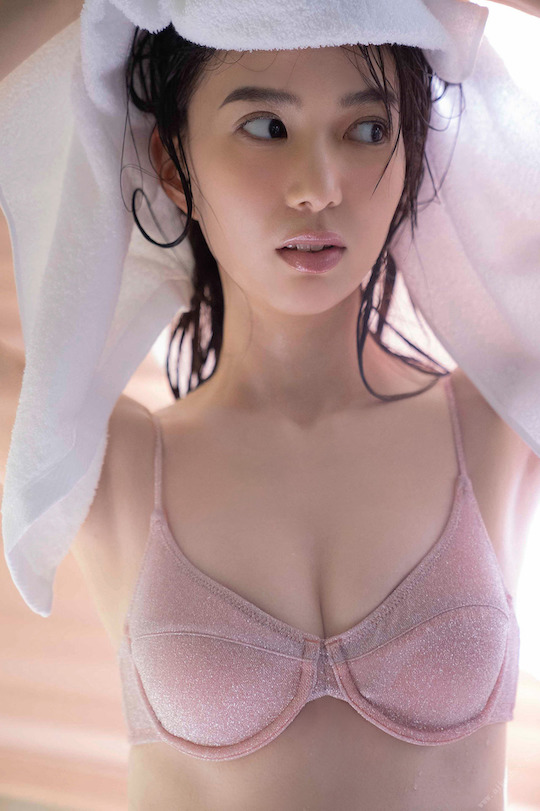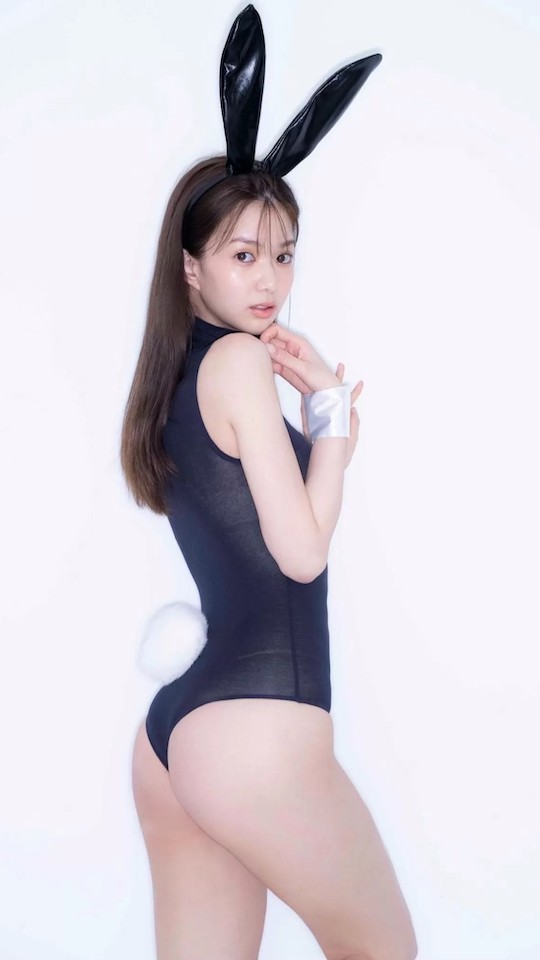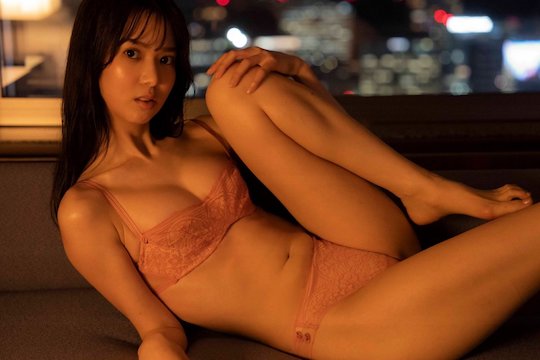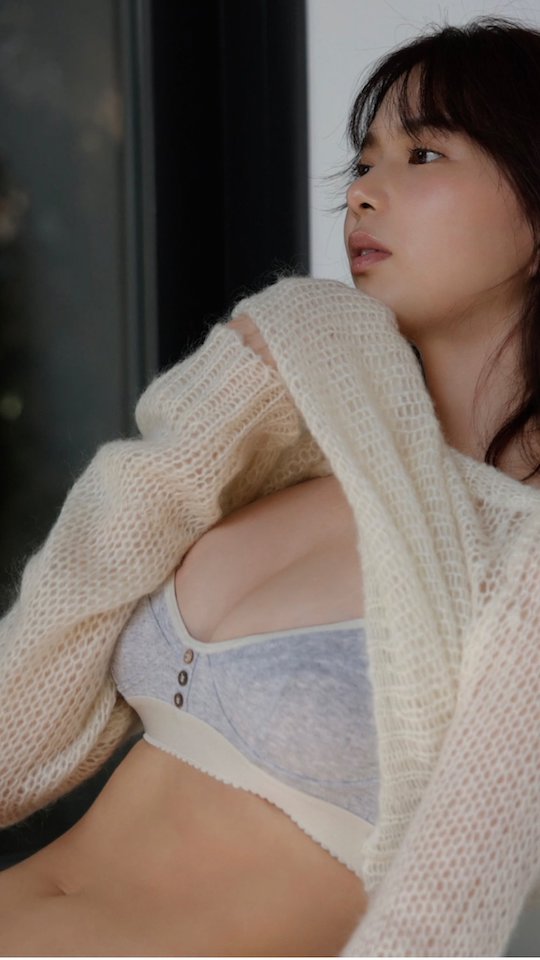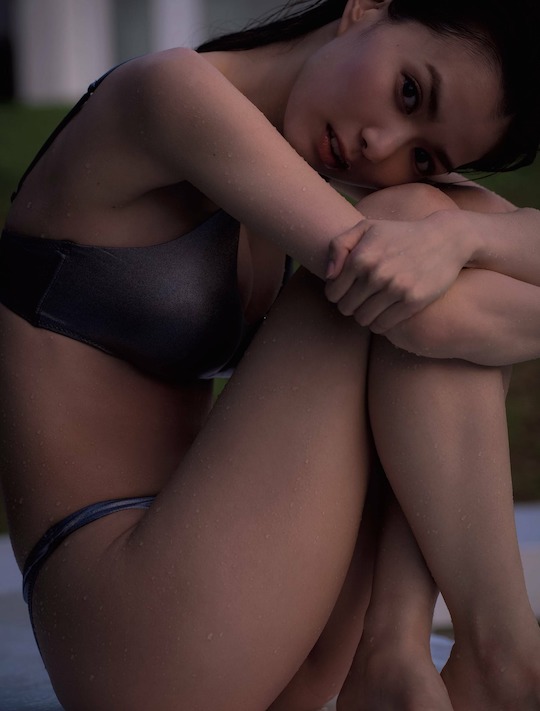 Known for her slender legs, Matsudaira is apparently focusing on her acting these days. Let's hope she takes a hint from her fellow Keyakizaka alum Nana Oda and does some sex scenes.
She certainly is very slim and, though her bust is hardly on the large size, her side boob looks large enough to satisfy most guys who like Asian girls.
These lovely shots are from a couple of digital photo books released in January.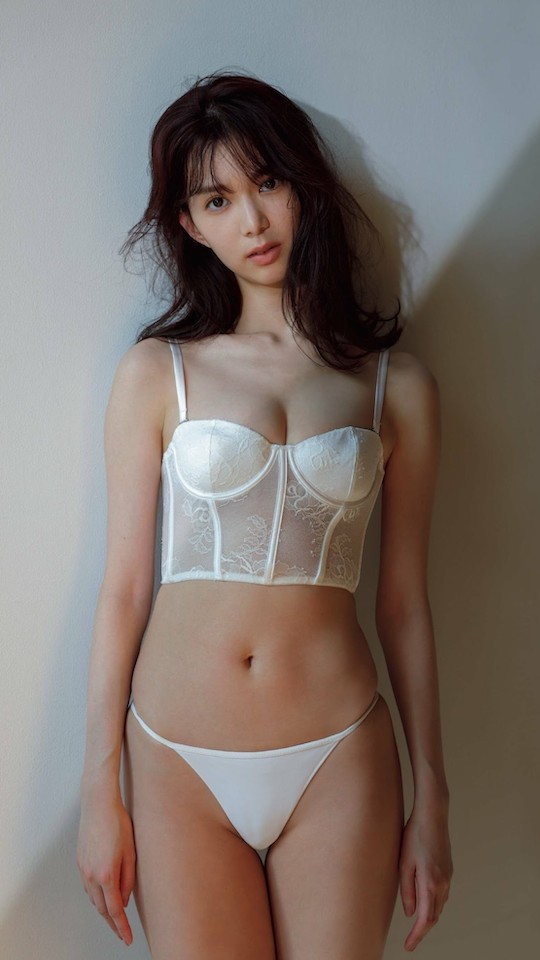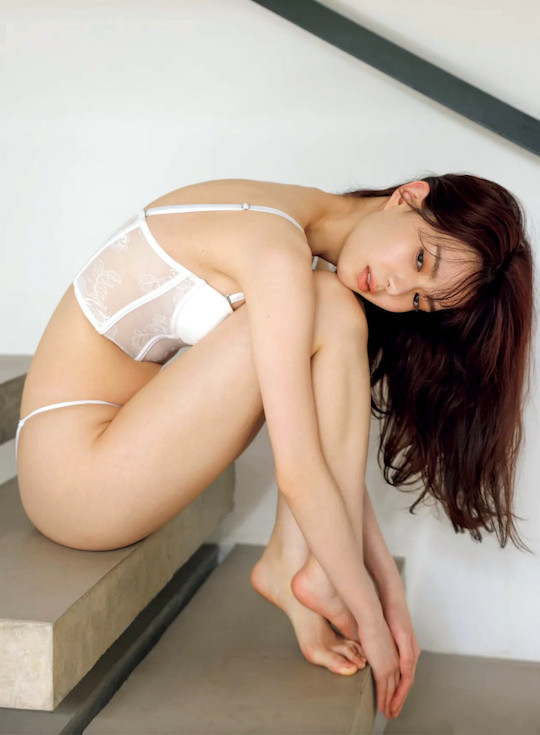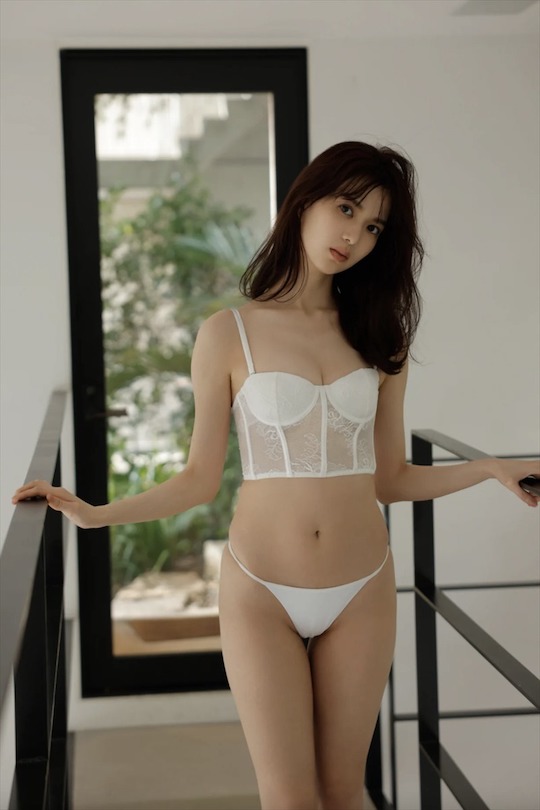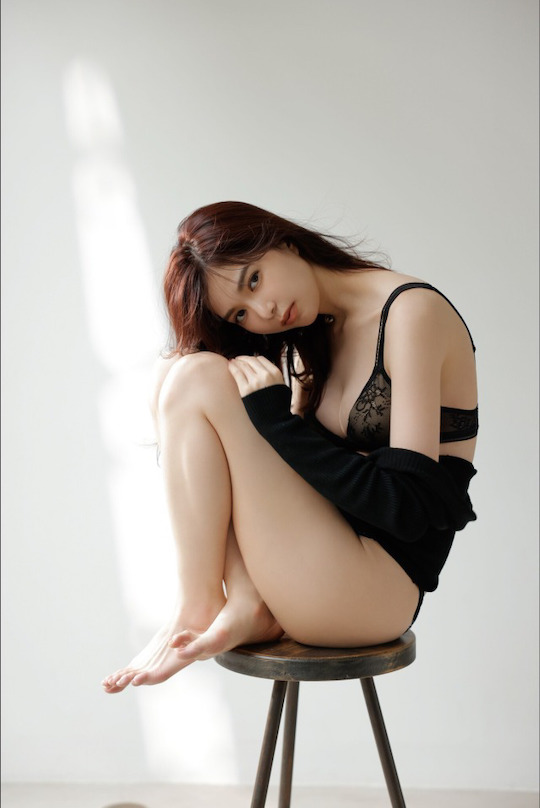 For more (and larger) pics of Riko Matsudaira, check out our tumblr page.