Ex-porn star Ai Uehara releases AI photo book with digitally generated version of herself
Last month, we reported on the controversy over a new gravure idol who was supposedly AI-generated but seemed to be just a slightly different version of a flesh-and-blood gradol. The publisher eventually withdrew its much-hyped photo book featuring Ai Satsuki.
As we noted in a follow-up post, artificial intelligence has major implications for gravure, making it possible to churn out cheap photo books with almost now overheads (no expensive photo shoots, no model fees, etc.). It has meant the market is currently flooded with cheap or even free photo books.
The issue of AI and gravure has entered yet another stage now with the news that former top Japanese adult video star Ai Uehara has released a photo book. Nothing newsworthy per se about this, given her enormous fandom and career, but Ai Uehara's photo book consists entirely of AI-generated images of herself.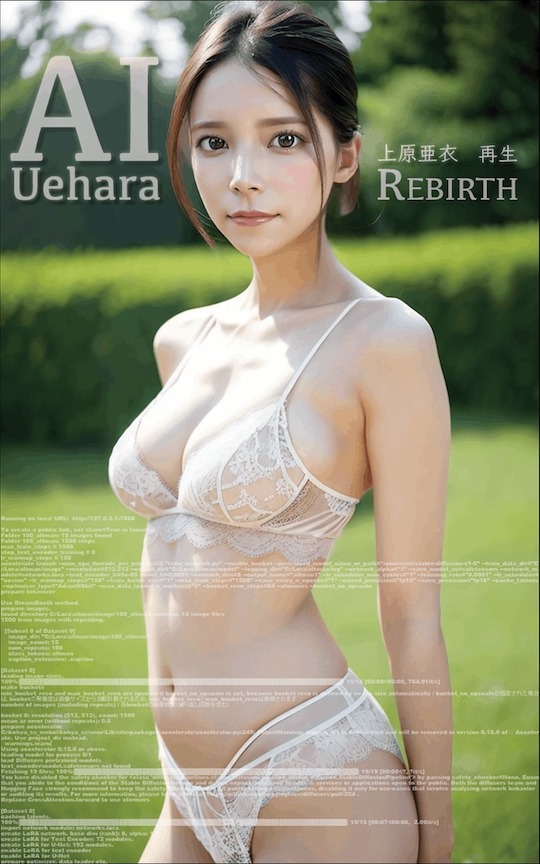 Needless to say, the AI Stable Diffusion had a vast library of images of Ai Uehara to draw on when generating the digital version of her, so the resulting images are relatively accurate. But they are also not quite the usual Ai Uehara. It's all very uncanny valley.
So, is this a bold and clever new approach? Just a silly gimmick? Or even, a lazy and cynical attempt to ride the AI bandwagon and make a quick yen without any of the usual effort and time that goes into producing a regular photo book?
Our thoughts on the news have run the full gamut of all those responses.
What do you think?
Ai Uehara released her photo book, Rebirth, at the end of last month and it quickly shot to the top of the Amazon bestseller rankings. Aptly for something AI-generated, it is a digital-only release.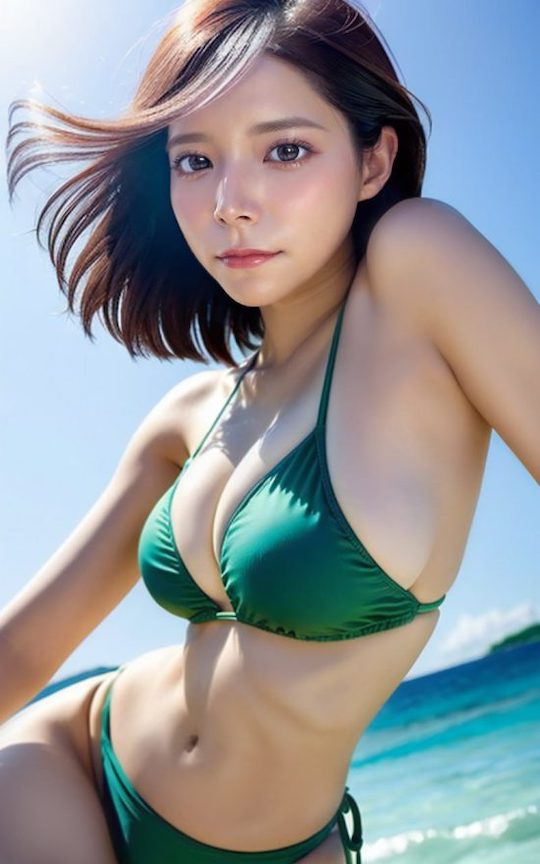 However, like all such digital photo books, it's free to download if you have a Kindle, which is surely another big factor behind its success (and even without a Kindle, it's much cheaper than a regular print photo book).
And unlike the controversy with Ai Satsuki, this time there is no issue of copyright or portrait right infringement, since the person who formed the basis for the AI-generated images was an active collaborator in the project.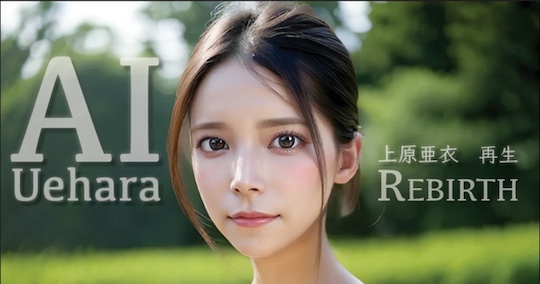 But doesn't that simply make the whole thing, well, a bit pointless? The 30-year-old Ai Uehara is no longer be doing porn but she's still a stunning woman and active as a model. Why not a photo book full of actual images of her?