Is porn newbie Koiki Nagisa actually a former Takarazuka Revue performer?
We have grown used to Japanese porn stars' prior careers as music idols, gravure models, and so on. What's often so exciting about their entry into adult video is that those worlds generally don't allow the women to have relationships publicly (because it spoils the illusion that you could date the idol).
This is similar with the Takarazuka Revue, a long-running all-female company that puts on musicals in Osaka and Tokyo. Some of the most famous actresses in Japan started off life as members of the company, though it is something of a closed eco-system, putting on a very particular type of glitzy and camps musical for (mostly female) fans, and with its performers living under strict conditions in company dorms.
Once the Takarasienne leave, they are finally free — including to enter porn, it seems.
It seems that a minor former Takarazuka Revue performer called Noa Ozuki (桜月のあ) is now making her porn debut. Ozuki was a member of the company's Flower Troupe from 2016 to 2022.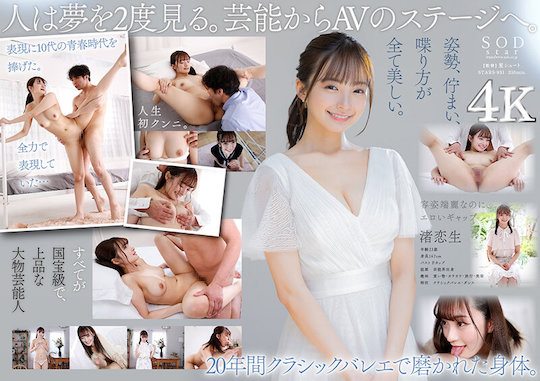 Koiki Nagisa (渚恋生) is 23 years old and supposed to be a former entertainer. The F-cup newcomer is, according to Soft on Demand's publicity, making her porn debut immediately after leaving the entertainment world. But some parts of the taglines seem to hint that her former employer was indeed Takarazuka, such as the use of a word with the same kanji for Takara in Takarazuka, which feels very intentional.
On the other hand, a lot of the promo pics show her dancing like a ballerina.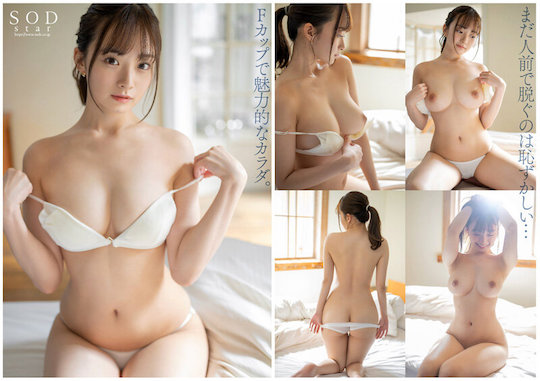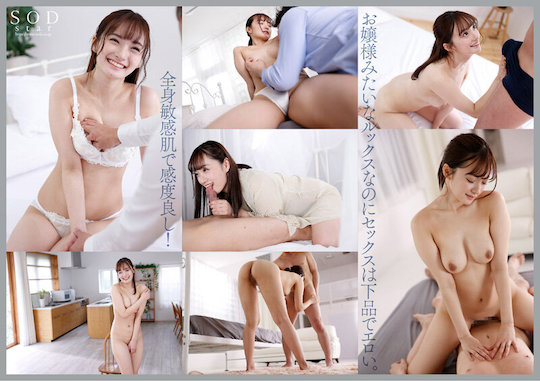 Her 215-minute debut (1stars00931) comes out via SOD Create and SODstar on September 26 for the digital release and October 26 for the physical release.
Is Koiki Nagisa actually Noa Ozuki? Unfortunately, since Ozuki was a minor performer in the troupe who mainly played background roles in the productions, decent pictures are hard to come by. Here is one from when her retirement was announced.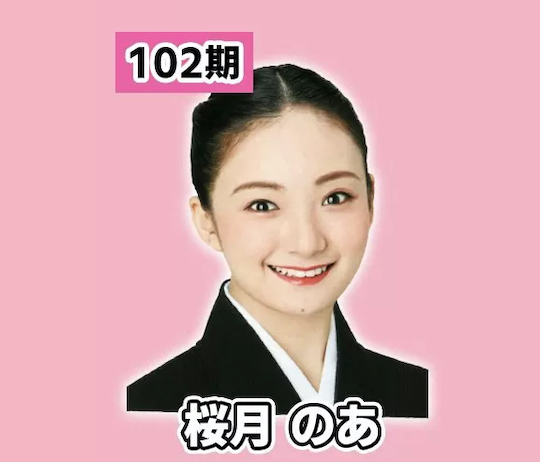 But if the netizens' speculations are right, is this a first?
Perhaps, but it might not even get released, since the previous case 10 years ago of an ex-Takarazuka star's canceled porn debut suggests that the revue giant is serious about controlling not only its performers' lives during their time in the company, but even after they leave.
There may be a lawsuit coming this time too. Will Soft on Demand back down again or stick to its guns (and the thought of the potential sales the controversy will generate)?