Amateur porn producer arrested for posting uncensored content
Japan's much-publicized, controversial new porn law that passed last year was ostensibly conceived to introduce safeguards against performer coercion.
Is it actually doing its job? It's perhaps too early to say, though many major adult video stars were publicly opposed to the legislation.
The newly established rules on contracts and paperwork quickly claimed its first victim, when a production firm executive was arrested in December for misleading performers and uploading uncensored material.
Concerns, though, were soon raised about the potential loophole in the law regard private and amateur porn. Would sex tapes be covered? What if they were uploaded to streaming sites?
Certainly, you can be arrested for breaching the obscenity law for using uncensored images and videos to sell content or otherwise make money, as one woman found out in July.
A lot of amateur porn (shiroto) is actually a carefully produced genre of professional porn, made to look like it features nonprofessionals.
Real "amateur" stuff is often called uraaka and increasingly found online on social media platforms like Twitter (X), where the performers/directors/producers post clips of themselves in action. The savvy ones set up an OnlyFans or CandFans account or the like where people can pay to see the rest.
Such people often actively recruit new partners (co-stars) online. The fact that some of them have the bodies of porn stars can sometimes dispel the myth that these people are just like us, though their obvious regular gym attendance also indicates how seriously they take their craft. The only real difference, perhaps, is that the faces are censored, so you can't identify the performers.
It seems that uraaka porn can still be prosecuted if it doesn't follow the new guidelines over issuing proper contracts and misleading performers.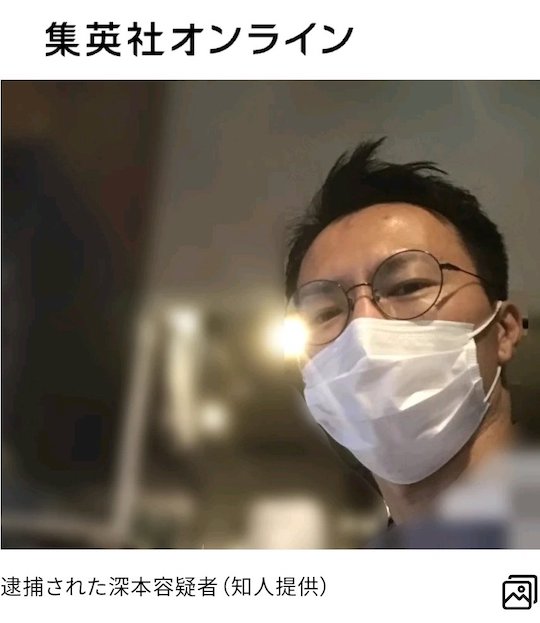 On September 19, Kanagawa police arrested a fitness trainer called Yasuo Fukamoto over violating the new porn law. It's the first such arrest in the prefecture, according to a Shueisha online report.
From December 2022 to April this year, the muscular Fukamoto appeared in porn that he shot and edited with women he recruited online. He is alleged to have not explained properly to the four women in their twenties what would happen to the content, and to have not provided a contract even though he was selling the content.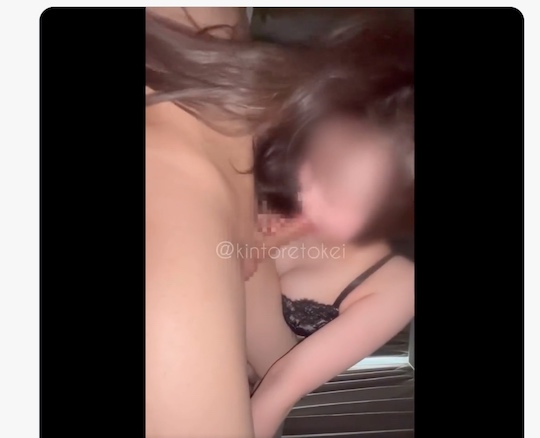 The 42-year-old Tokyo resident also offered the content for sale with the faces of the women uncensored for those willing to pay a higher fee. It was this that got him into trouble, because the women noticed and complained to police. The women had agreed to appear if their faces and genitalia were pixellated.
Fukamoto has admitted the charges.
Like many such uraaka porn producers, he has an X account called Kintoretokei (literally, muscle training clock) where he promoted his content to his 100,000 followers. He regularly received messages from women attracted to his hunky body. We're not sure how long it will stay online but at the time of writing, Fukamoto had posted content as recently as June, showing him having sex with beautiful women.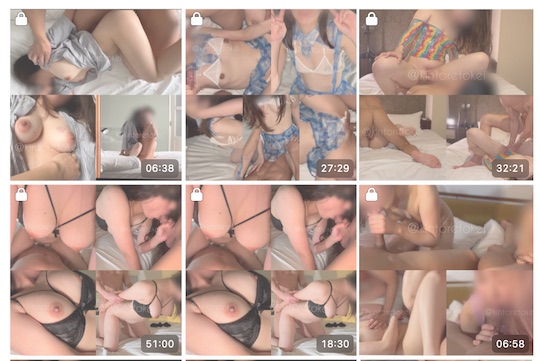 His earnings from the pay-to-view AV fan site content were apparently over 1 million a month.