Preview images from election candidate's porn debut
In March, we wrote about the former Self-Defense Force nurse and sex worker running for election for a local assembly in Tokyo this month.
Hasumin Yoshikawa has promised to debut in porn after the poll, whether she wins a seat or not.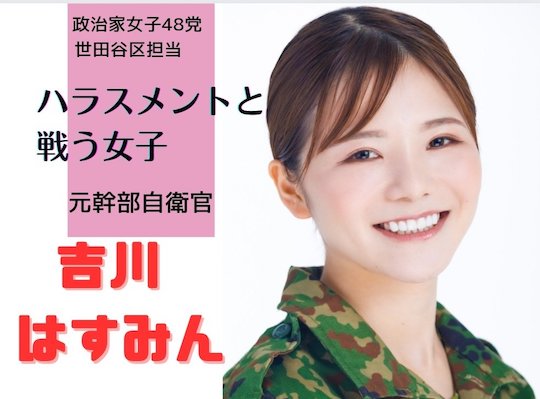 Well, her party, the anti-NHK fringe right-wing populist Politician Girls 48 Party (aka Political Party Girls 48), has become mired in in-fighting among its leadership and accusations about misappropriate use of party funds, but Yoshikawa continues to campaign in Setagaya. In fact, we even received one of her pamphlets through our letterbox at the Tokyo Kinky offices!
We also spotted preview images online of her upcoming adult release, proving that she wasn't lying about her pledge!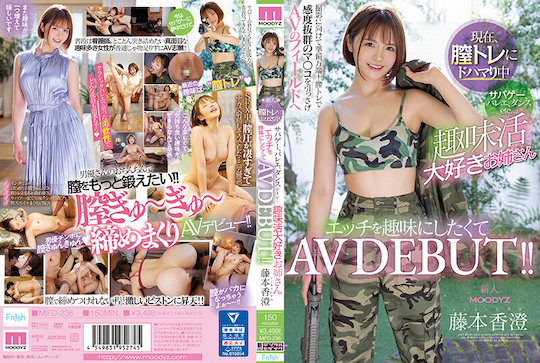 The 150-minute release from Moodyz unsurprisingly plays up Yoshikawa's SDF background, featuring the ex-nurse dressed alluringly in camouflage gear and posing with a prop gun. The publicity also claims that she got into sex in part due to her addiction to vaginal training exercises! So she's well qualified for her new career.
From the preview images, Yoshikawa demonstrates her athletic physique in a threesome. We love her body, with modest yet shapely breasts, and toned yet curvy thighs.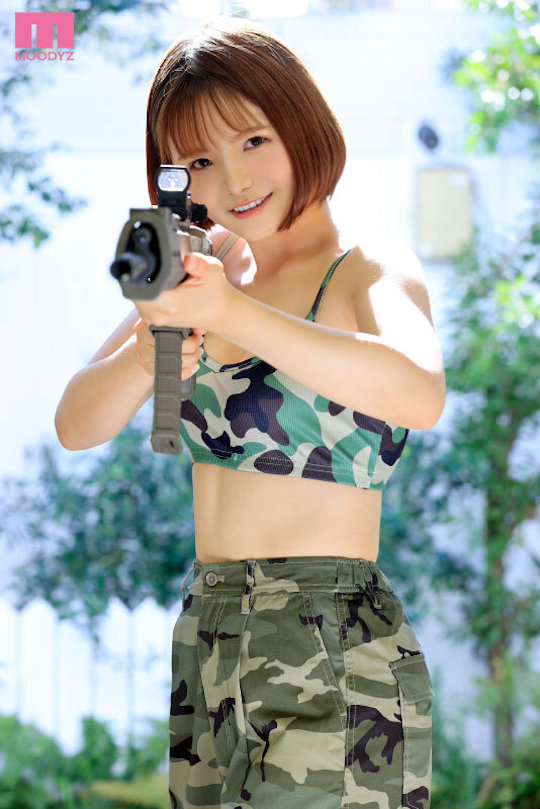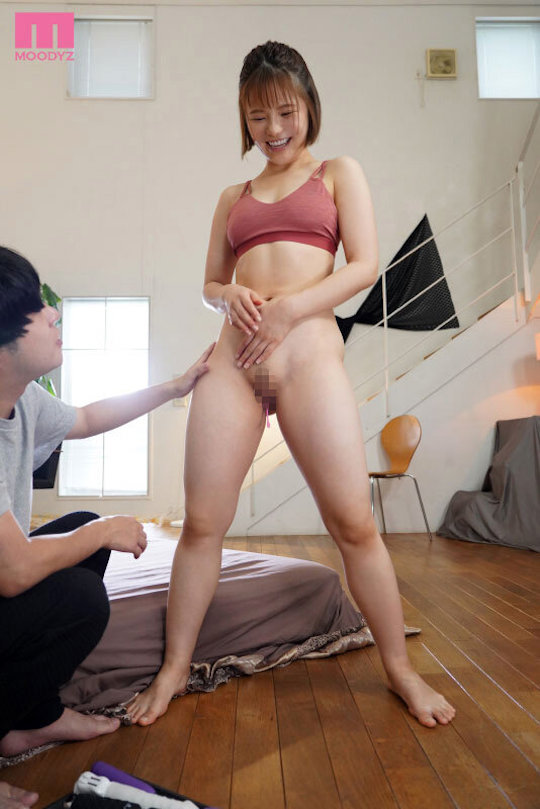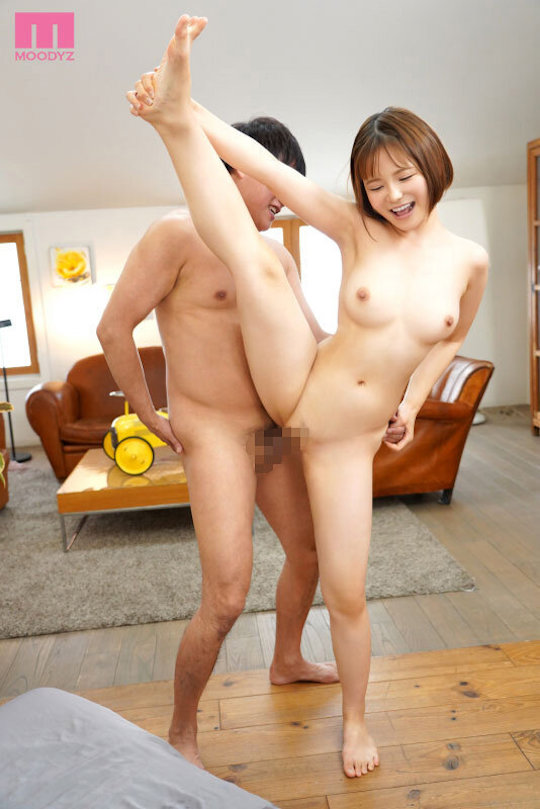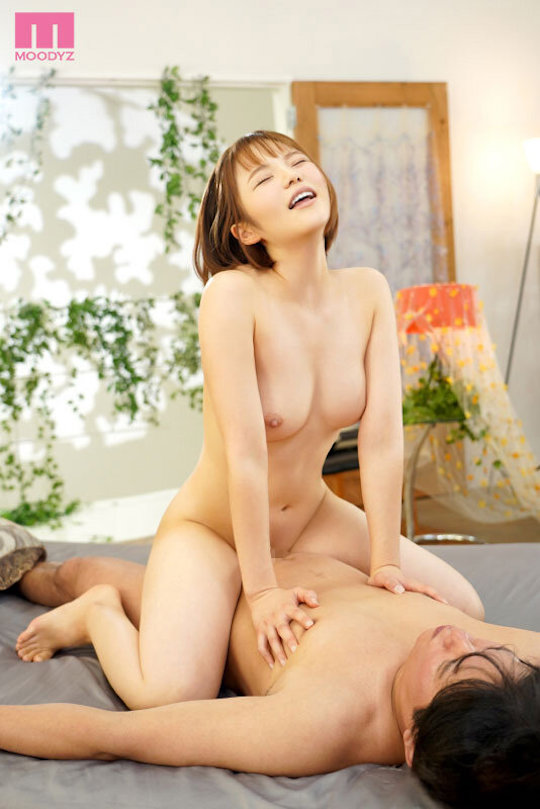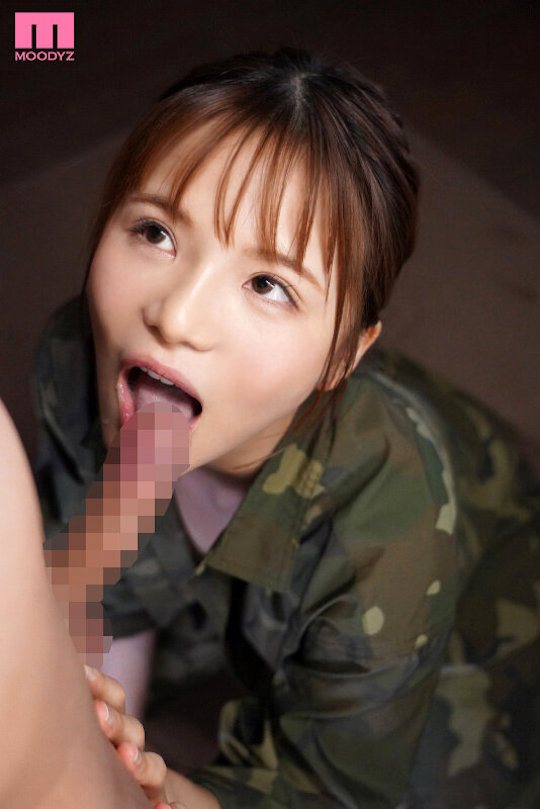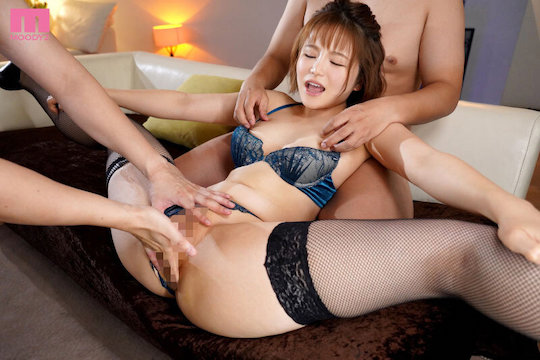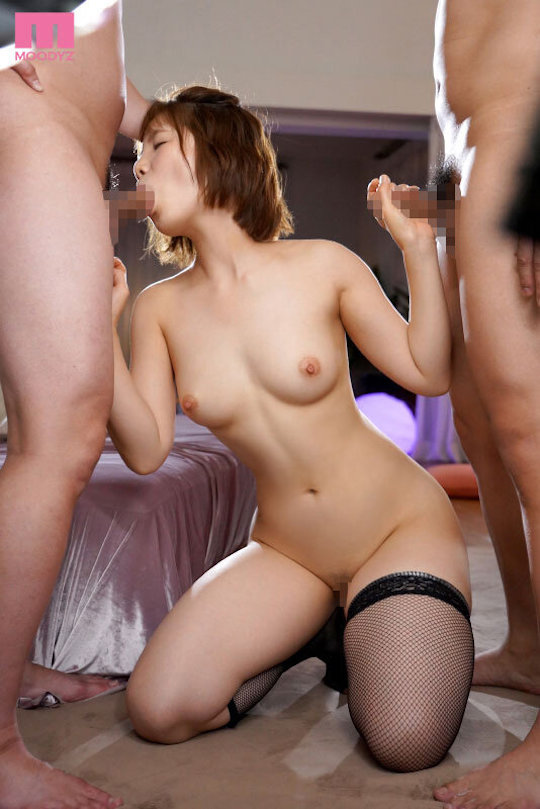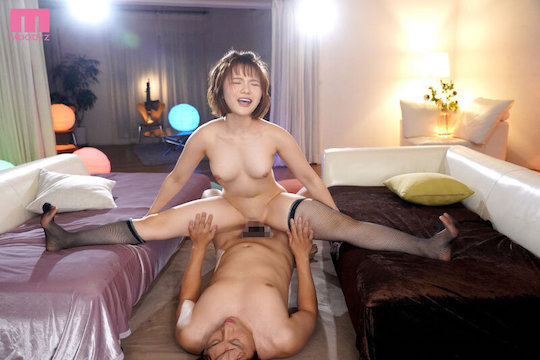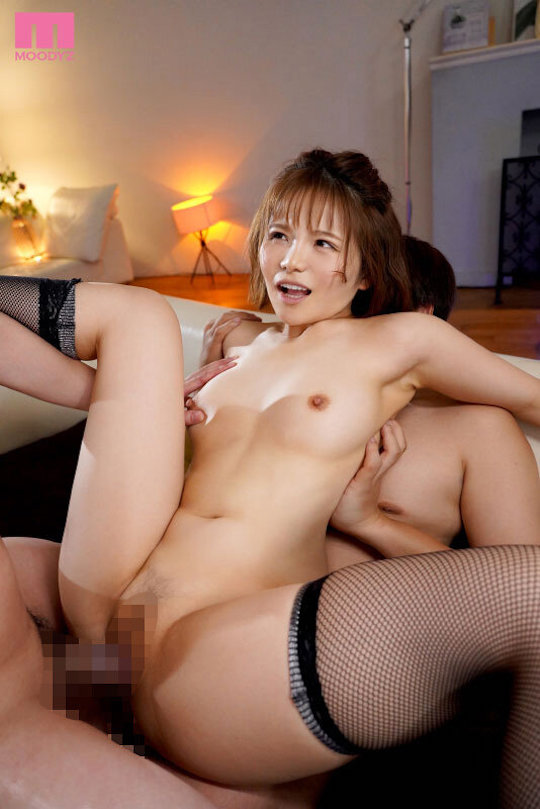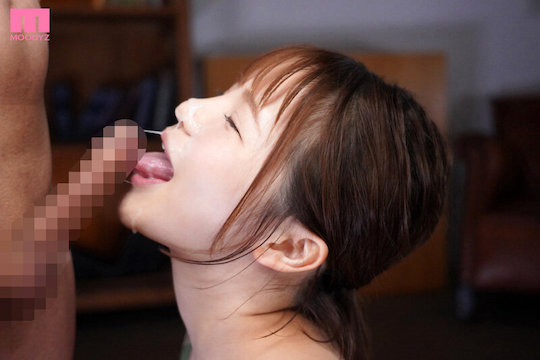 The AV makes a token effort to conceal her identity: she is performing under the name Kasumi Fujimoto (藤本香澄).
The AV (code MIFD236) comes out May 2, when Yoshikawa may be a Setagaya City Assemblymember. If elected, she promises to fight against sexual harassment and porn laws. Setagayans go to the polls on April 23. She gets the Tokyo Kinky vote, that's for sure!
Update (April 24)
Hasumin Yoshikawa failed to win a seat in the Setagaya Municipal Assembly on Sunday. We guess it leaves her more time to do porn!