Man arrested for paying junior high school student to step on him, licking her leg
If you ever worry that your kink is weird or a problem, or might land you in trouble one day, spare a thought for this guy.
A 32-year-old man from Kobe was arrested recently for trying to abduct a female junior high school student. Why? It's perhaps not what you expect: the company employee wanted her to step on his body.
Atsushi Yamamoto and the student met in a local park. "I'll pay you several thousand yen for stepping on my body," he told her. They got in his car and he paid her in cash. The act then allegedly took place in a parking lot near a train station between around midnight on October 6 and 1 o'clock in the morning of October 7.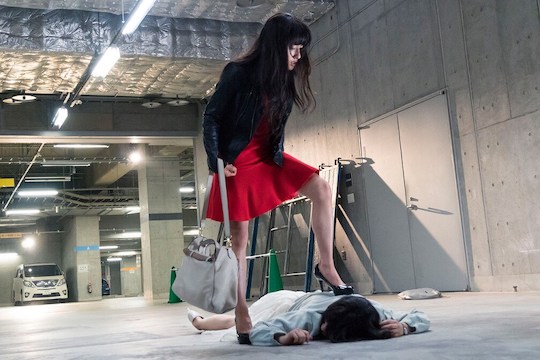 After Yamamoto had indulged his trample fetish, he told her to take off her shoes and underwear, and proceeded to lick her right leg.
Yamamoto and the student were meeting for the first time. She was introduced to the money-making scheme (euphemistically known as fumikatsu, or "stepping life") by a friend, who contacted Yamamoto via Instagram.
He has admitted the charges.
Yamamoto was arrested on October 7 by Hyogo police for attempted abduction. He was then rearrested on October 25 for consensual obscenity. We presume the crime here stems from the fact that the girl was underage. The student was not injured in the encounter.
He was apparently not particular about her youth. "I guessed she was young but I didn't really care about her age," Yamamoto said, according to media reports.
We're not quite sure how Yamamoto was rumbled, which doesn't seem to appear in any media reports we have seen. Maybe the girl went to the cops after the act because she regretted it?
Trampling is a fairly established sexual fetish in Japan, and a subculture of BDSM. We have reported before about a prominent foreign practitioner.