Fish porn? Gravure idol Shihomi Yoshino poses semi-nude for marine bathtub selfies
If cosplayer Enako recently dressed up as a "mermaid princess" wasn't enough to excite you, then perhaps this fish porn will?
The gravure idol Shihomi Yoshino has posed for a striking series of selfies in which she barely hides her nude body and F-cup bust underneath some hanging fish. In a bathtub. Now that's what we call sushi.
You won't look at grilled mackerel the same ever again.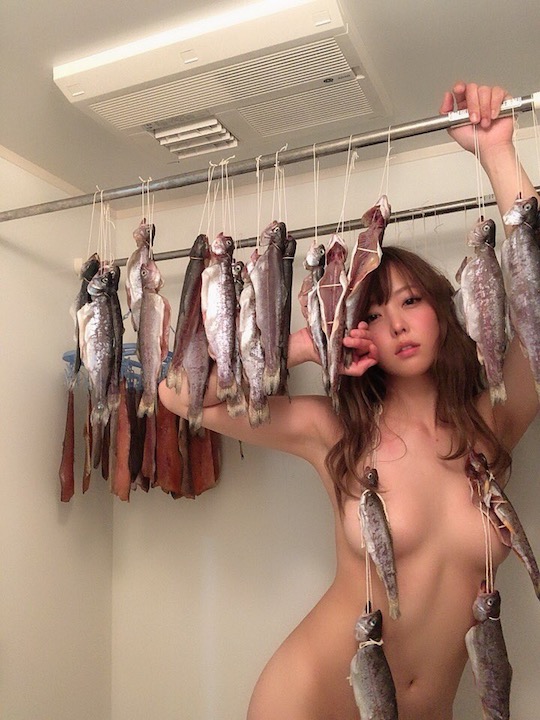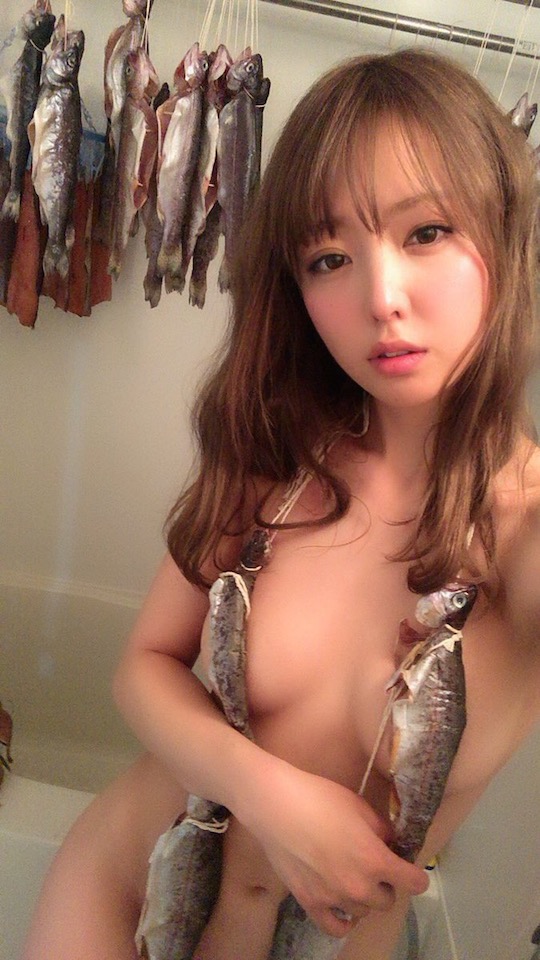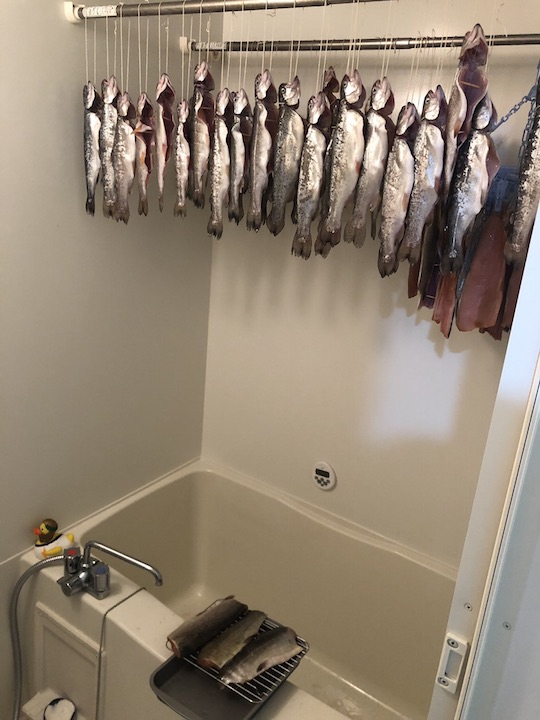 The selfie shoot took place in what looks like a small apartment's bathtub — Shihomi's own, if her social media posts are to be believed.
A novel publicity stunt by the idol (generating thousands of retweets in the process), the choice of miso-flavored dried fish also expresses her actual hobby, which is apparently fishing. So is this really what her bathtub looks like normally?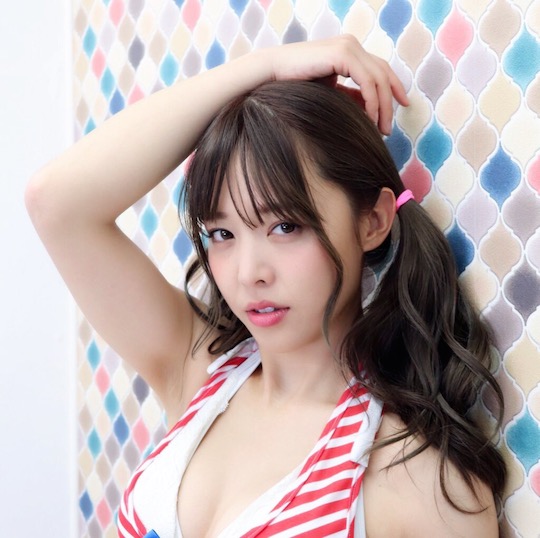 If this is your kind of thing, you might want to take a gander at cosplayer Luchino Fujisaki's nyotaimori sushi fetish photos from last year and former AKB48 idol Kaoru Mitsumune's infamous bread shoot from 2014.