Chubby Girl Tight Onahole is curvy lady fetish masturbator with tightening rings
We all like a bit of extra flesh sometimes and even in skinny Japan, there are still plenty of women around to satisfy out lusts — and also plenty of fetish adult toys.
The Chubby Girl Tight Onahole by Toami not only replicates a pocchari Japanese lady with some curves, it cleverly imitates the sensation of her lingerie cutting deep into the folds of her skin. And it does this through three ring accessories that you slide over the onahole.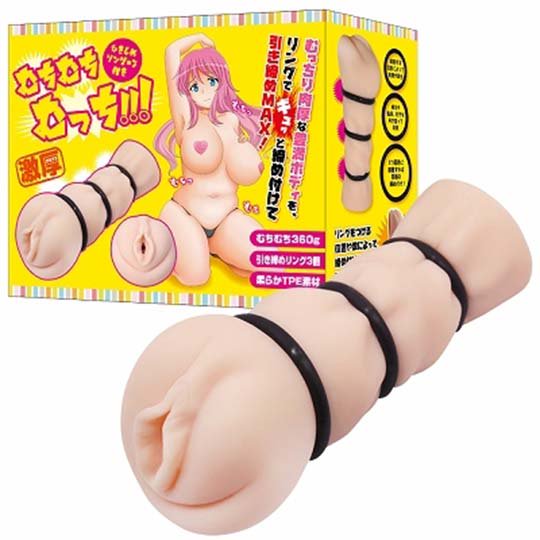 These three "rings" of varying sizes are used to tighten the masturbator toy, meaning you get the best of both worlds: a voluptuous texture with a love tunnel that still feels tight inside.
With these rings placing pressure from the outside, you will feel each little nub and curve down inside this chubby anime girl's love tunnel. If her wrapping herself around you like that isn't enough for you, though, she has one more trick up her sleeve: a slot for a bullet vibrator lets you add even more stimulation. Just add your own bullet vibe to supplement your penetration with some extra buzz!
It's a criminally little-known fact that larger ladies are generous and grateful lovers, and this pocket pussy pays awesome tribute to that.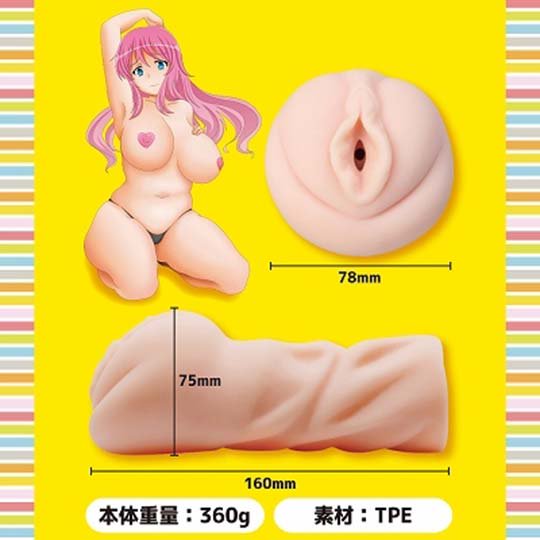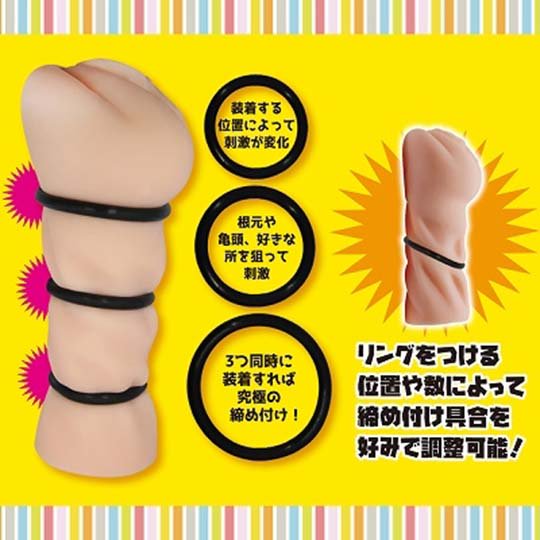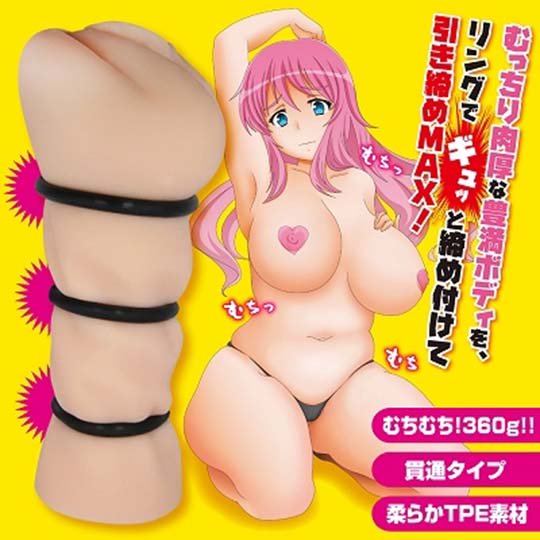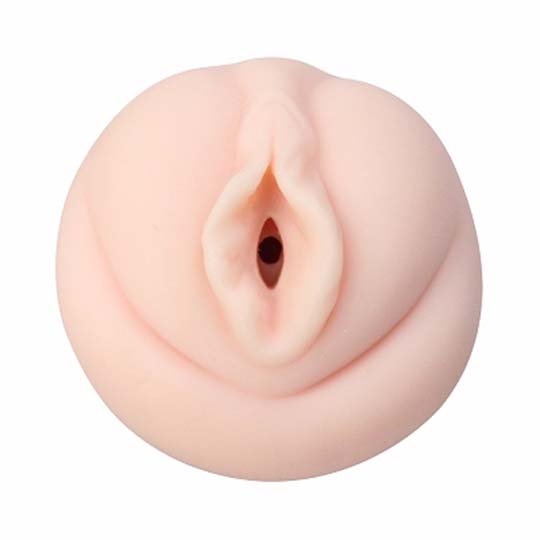 The Chubby Girl Tight Onahole is available now from Kanojo Toys.