Japanese cosplayer poses with live octopus for Hokusai shunga cosplay
Now that's what we call tentacle sex.
Some people really go that extra mile for their cosplay. Here is one example that's going to be hard to beat for a while.
Cosplayer Namada spent half a day with photographer Kazan Yamamoto and the results are incredible, not least because Namada is beautiful and she was posing with a friend. That friend being a 18kg (nearly 40 lb) live octopus from Hokkaido.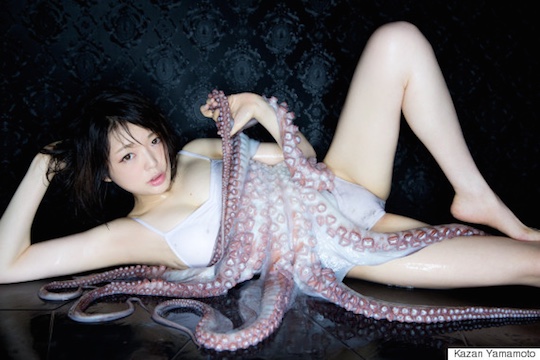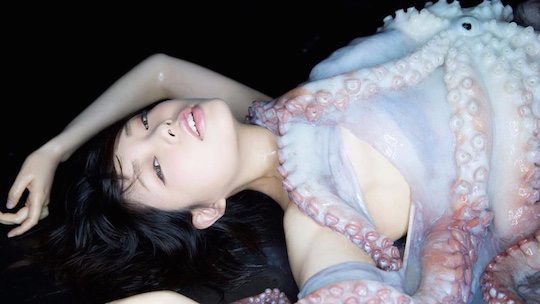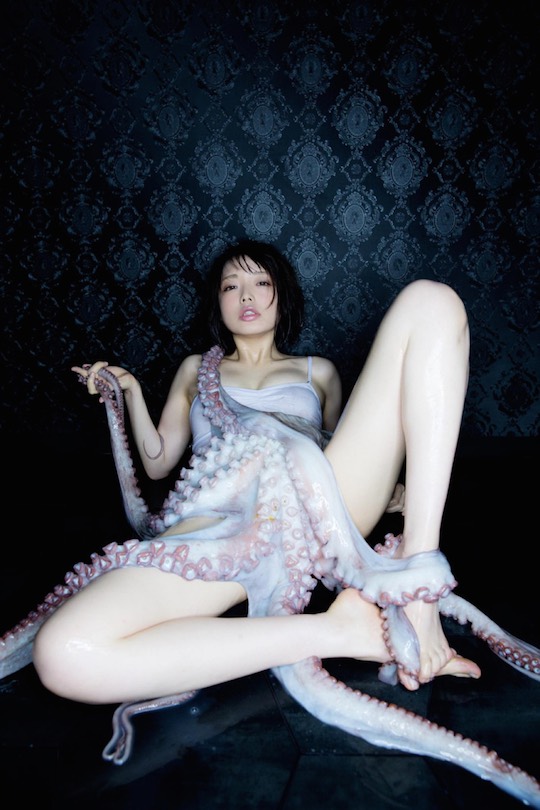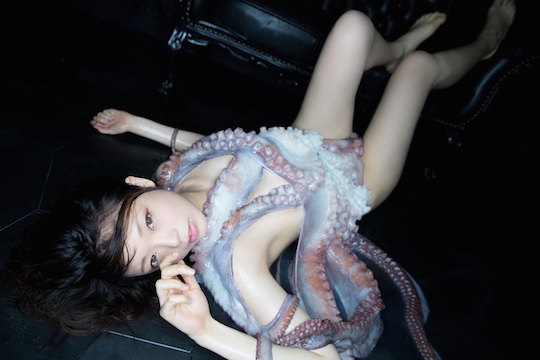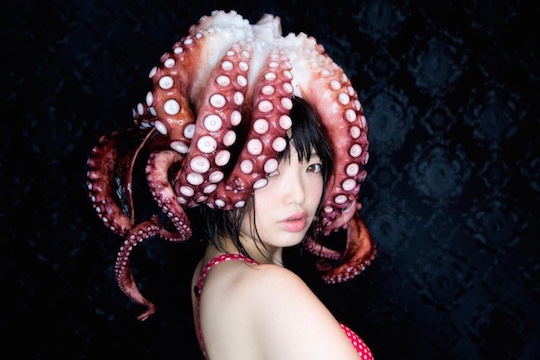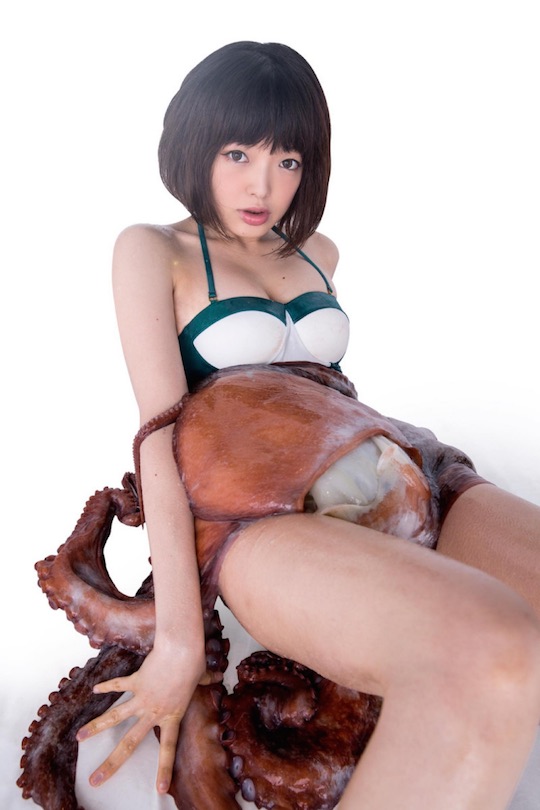 Regular readers to this blog will immediately spot that this is a reference to Hokusai's The Dream of the Fisherman's Wife, perhaps the most famous example of shunga — literally, "spring picture" — the pornographic woodblock prints that rocked the Edo period.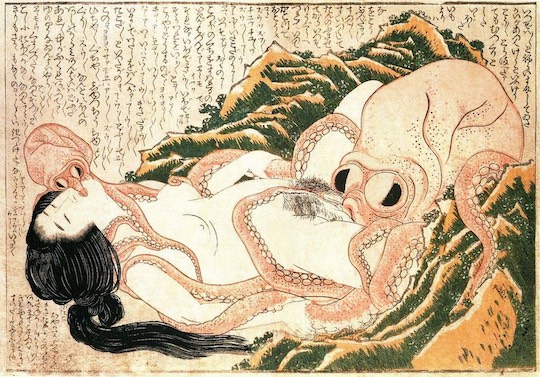 Namada apparently ended up covered in octopus ink at one point, which is very tricky to get off your body.
The series also included some shots of Namada walking around central Tokyo dressed up as a red octopus in a hybrid costume created by Yozigen Niihao.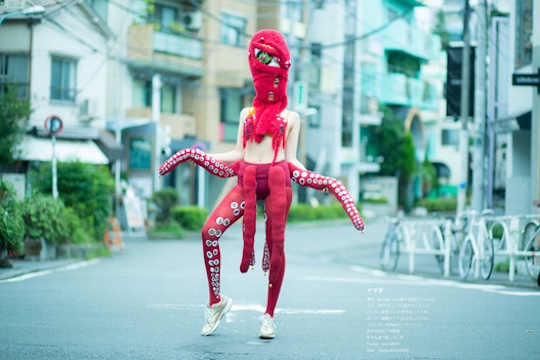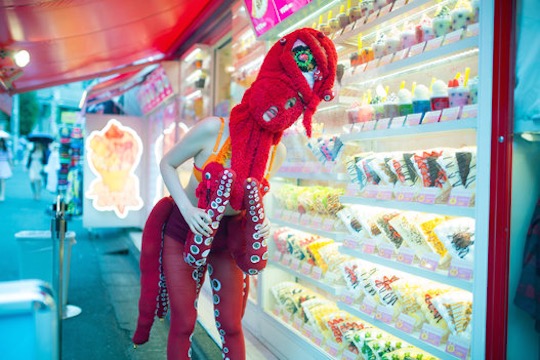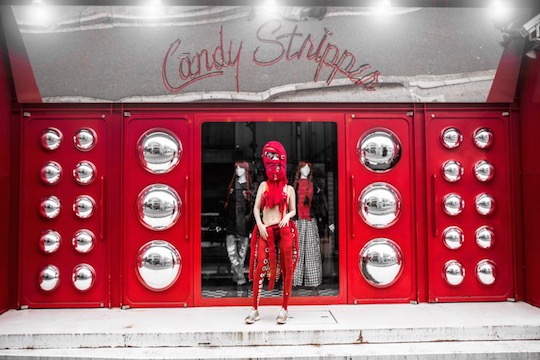 The resulting shoot has been making waves online, and was also featured in "Numeru Namada", a two-day exhibition at Gallery O in Ikebukuro last weekend.
"I really like tentacles and so I had always wanted to try being photographed with octopuses," Namada said at the exhibition.
Kazan Yamamoto is the same photographer who recently created a breathtaking erotic shoot in the Nakagin Capsule Tower.
Yamamoto has said, though, that the Hokusai reference was totally deliberate. "I have been asked that a lot but I wasn't really trying to make something like that. Actually, it was really difficult to not fixate on the octopus' head in the same way when shooting."