Bilingual guide to 76 sex positions in Japanese
Have you ever wondered what that sex position is called in Japanese?
This could be for purely academic reasons, of course, if you are a bit of a linguist. Maybe you just like having random knowledge in your arsenal.
Or it could be for that time when you need to explain to your Japanese partner the position you want to try next.
This superbly useful guide has illustrations of various sex positions with their Japanese name, including transliterated versions if you can't read the kanji.
The guide was created by illustrator Jikumaru and published online in 2019, giving kind permission for people to share and use it.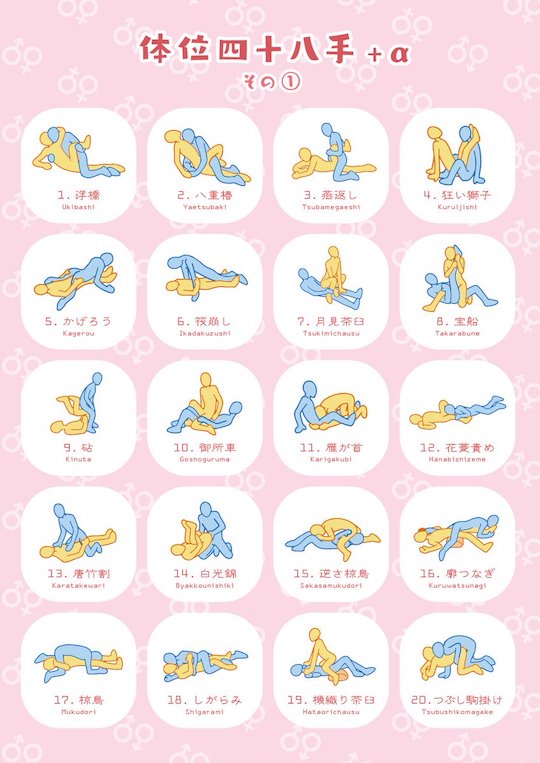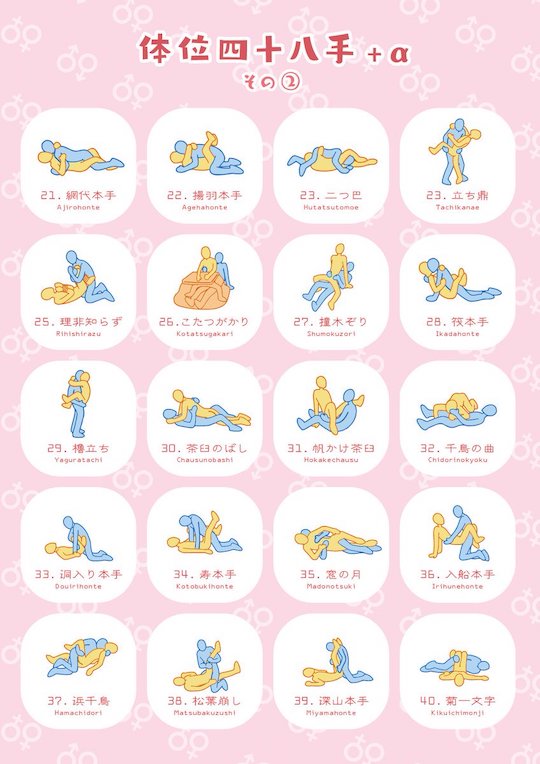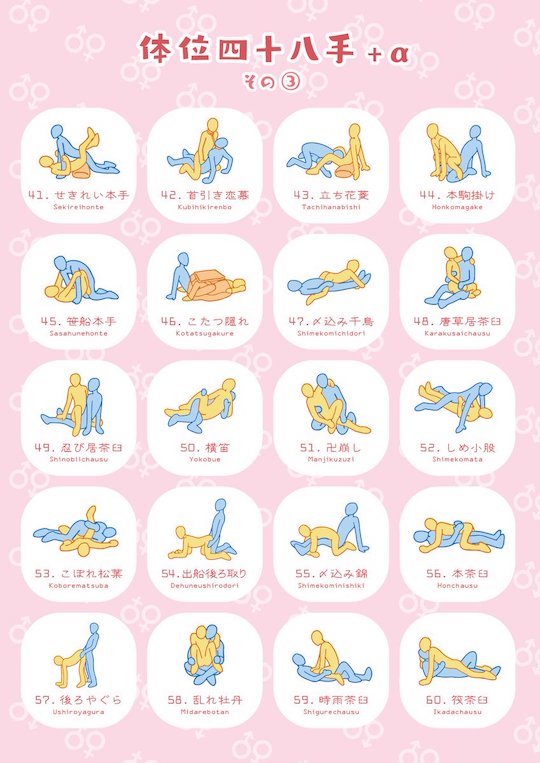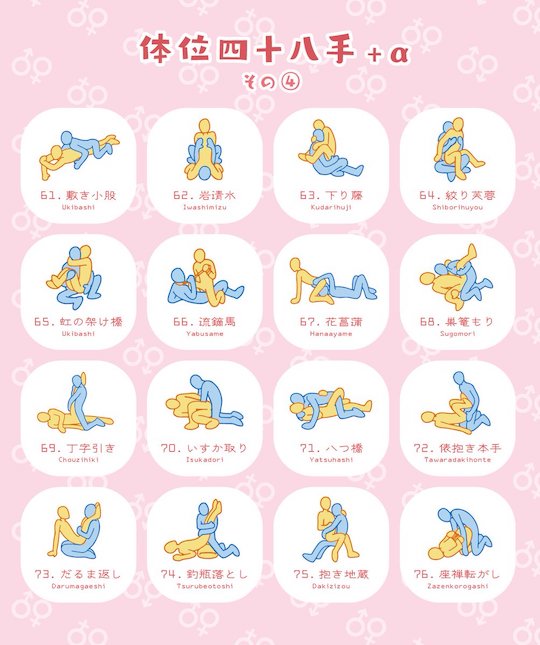 Armed with this resource, you'll never suffer from a lack of words in the bedroom again!
These positions are actually from the legendary "48 positions" guide called Shijuuhatte or Shijuhatte (四十八手), itself inspired by a series of sumo moves.
Here is an old shunga erotic print showing them all in action.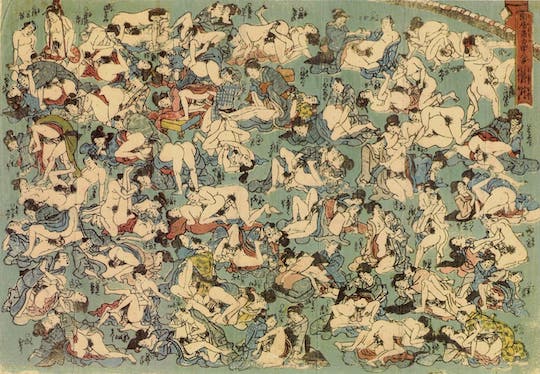 But the guide goes much further than the classic 48 positions, providing names for an amazing 76. That should definitely keep us busy for a while.
Of course, the guide doesn't bother to include the most basic positions, so we'll fill you in on those now.
missionary: seijoi (正常位)
cowgirl: kijoi (騎乗位)
prone bone: nebakku (寝バック)
doggy: bakku (バック), kohai (後背位)
standing doggy: tachi-bakku (立ちバック)
face to face: taimen-zai (対面座位)
spoons: sokui (側位)
splitter (one leg up): matsuba-kuzushi (松葉崩し)