What is Tokyo's favorite sexual position?
That's the question that Time Out Tokyo asked its readers online back in August.
Unfortunately we have no idea how many people answered and what proportion were looking at its Japanese website or English one — so this could in fact just be a handful of people's preferences.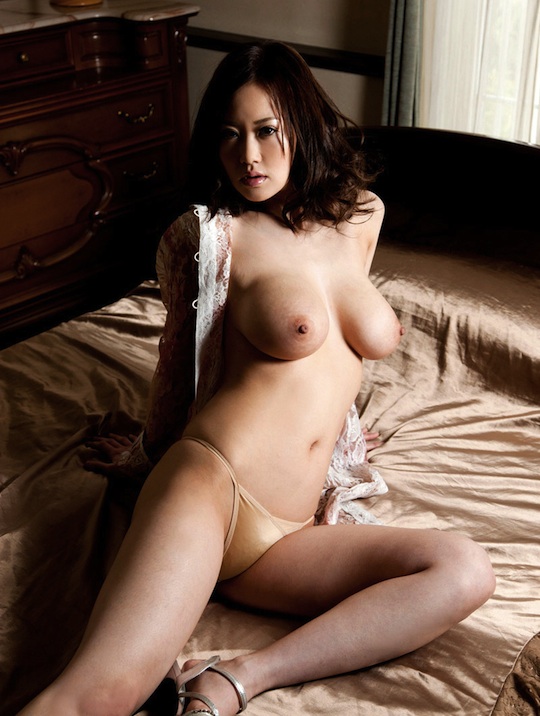 Still, beggars can't be choosers and in the absence of another similar survey, we were amused to look at the results.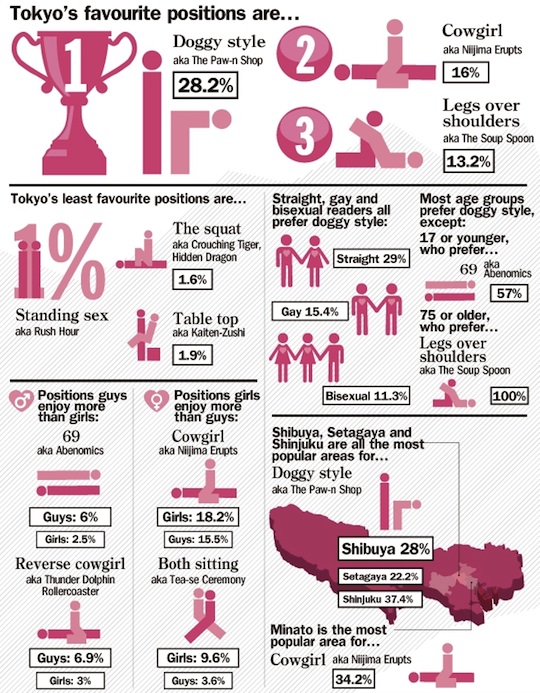 The biggest surprise is the main question about favorite position.
Doggy-style won, followed by cowgirl. While most people probably pretend in a survey to be more adventurous than they are and are unlikely to select default missionary as their "favorite", we still weren't expecting doggy to come out on top (no pun intended).
Sex while standing up is the least favorite, though that's understandable considering just how damned hard it is (no pun intended).
Doggy-style sex is most popular in Shibuya apparently. Perhaps it's hasty backend screws in the toilets of various Dogenzaka nightclubs?
Do you agree with the results?