Tsubomi is pregnant… and still doing porn
It pays to be careless sometimes, it seems.
For a Japanese porn star, despite all those nakadashi scenes, you would think that getting pregnant was the thing they fear most. It signals if not the end of their career, at least a large blimp where they cannot work.
But not if you are as cute as the cosplayer JAV porn star Tsubomi, whose latest film is simply called Tsubomi Pregnant.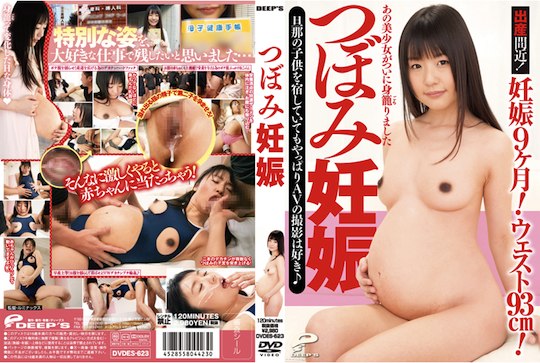 We think the main point of the film is thus pretty obvious.
Of course, there are lots of pregnant porn films already and even pregnant women sex shops for people with lactating breasts fetishes.

But this is a major star, so the profile is much higher and Tsubomi has made an image out of innocence and purity.
Now that has been smashed by the large lump in her stomach… which can be used to great advantage in this two-hour film. For example, to be dripping with spunk or groped by two men at the same time.
Offensive to the idea of maternity? Or just plain sexy?