Written by: Megumi on May 21, 2012 at 7:53 am | In
Erotic Japan Blog
|
Discuss (1) »
Tattoos in Japan, for various complicated reasons, tend to be associated with the Yakuza. To be fair, lots of gangsters have them but that of course doesn't mean that any girl or guy with a bit of ink on their body is in the mafia.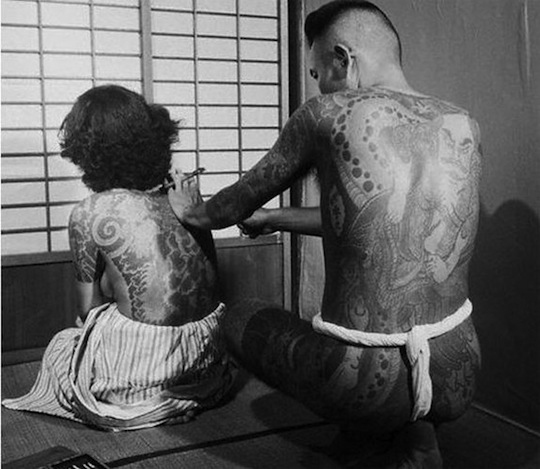 Well, following a case where a childcare worker apparently displayed his or her tattoo to scare children, the municipal government of Osaka launched an all-out investigation, determining who on the city payroll has tattoos.
Not unsurprisingly the witch hunt found a minority of people in the waste management, construction and transportation departments who had tattoos. No biggie, right? Wrong.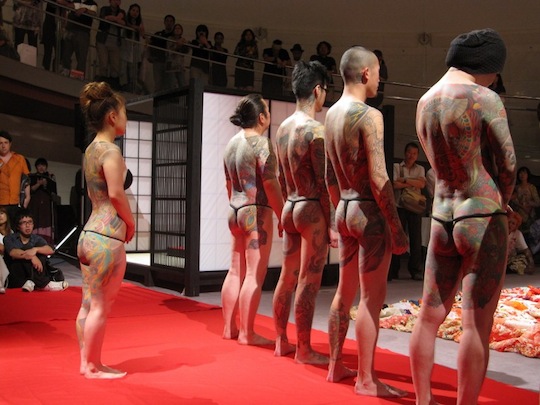 No stranger to controversy or dramatic statements, mayor Toru Hashimoto has said it is "abnormal" for city workers to have tattoos and no doubt there will be some consequences for the unfortunate inked folk. Likely firing the few dozen workers is not in his powers but he has said publicly that he thinks they should resign!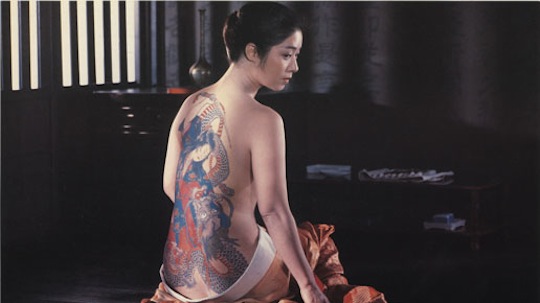 As we know, tattoos can be very beautiful and also very sexy, including on Japanese girls.
Interestingly, Hashimoto's family is partly Burakumin (outcast) and Yakuza, so perhaps all this huffing and puffing is because tattoos are a sensitive topic for him?
Tags: tattoos
Category: Erotic Japan Blog
Other categories: Hands-on Reports, Product Releases
Written by: Tadashi Anahori on August 3, 2011 at 12:43 am | In
Erotic Japan Blog
|
Discuss (1) »
Imagine learning the date every day by having it literally drawn onto a sexy girl.
Nyotai Goyomi is my new favorite toy. It sends you a photo every day to your iPhone or Android phone of a new girl!
The name means "girl's body calendar" (女体暦) and the sharp-eyed among you will recognize the first part from semi-mythical nyotai-mori, where apparently people eat food off nature girls. (Spoiler alert: This probably never happens except in gaijin fantasies!)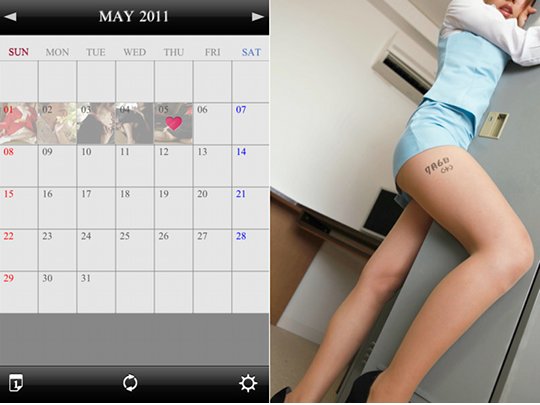 Each month has a new theme — nurse, school girl, kimono etc — but tattoos are always sexy, right?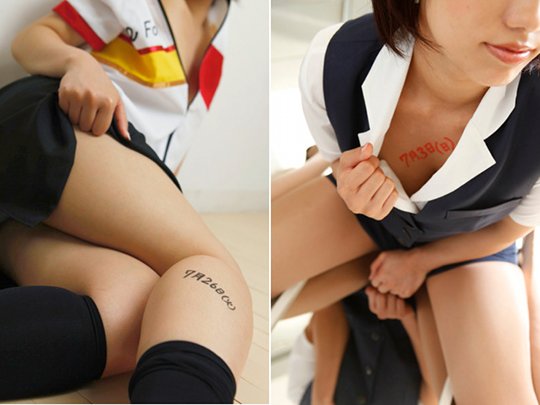 J-girls with tattoos are not as common as the west and there certainly aren't so many celebrities sporting skin art.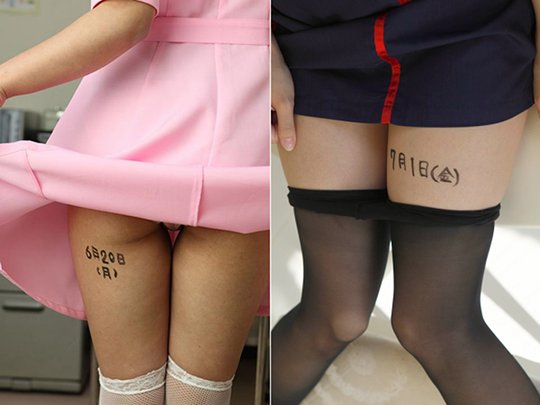 In fact, it *can* be a good mark of a slutty girl if you see one with a tattoo (irezumi), so they can ironically function like a beacon for guys looking to get laid.
Tags: tattoos
Category: Erotic Japan Blog
Other categories: Hands-on Reports, Product Releases
Presented by Tokyo Kinky