Written by: Tadashi Anahori on September 8, 2010 at 7:12 am | In
Erotic Japan Blog
|
Discuss (3) »
A new film Namae no nai Onnatachi (名前のない女たち, literally "The Girls With No Names", though the English title is Love & Loathing & Lulu & Ayano) is about young JAV porn stars in Tokyo, a subject of course close to my heart!
It's based on a on-fiction bestseller, a four-volume compilation of interviews on life and sex with kikaku porn actresses.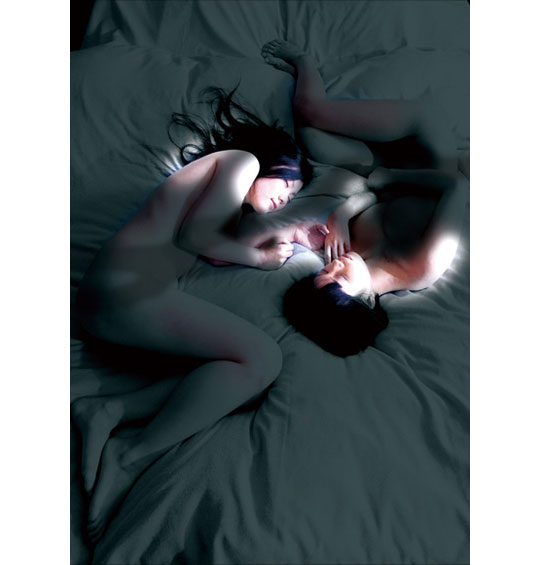 A kikaku is a supporting actress hired for the day, whose face and/or name doesn't appear on film, as opposed to tantai, the starring models. The ratio of tantai to kikaku girls is something like 5% to 95%!
The director is Hisayasu Sato (佐藤寿保), well known for his eroticism. Given the subject matter, we can likely expect that rare thing from a Japanese film — nudity!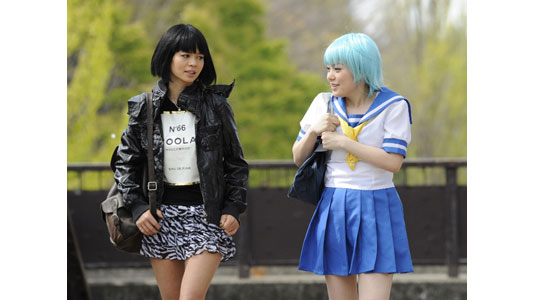 Tags: JAV, pornography
Category: Erotic Japan Blog
Other categories: Hands-on Reports, Product Releases
3 Comments »
RSS feed for comments on this post. TrackBack URI
[...] or porn stars (again, actually they could be doing that on the same, as one of the army of unsung kikaku joyu who exist beside the major stars)…so they end up touting usually dull corporate [...]

Pingback by Tokyo Kinky – Sex and Erotic in Japan » Tokyo Game Show 2011 Idols — September 16, 2011 #

[...] In 2010 there was even a mainstream film made about them, The Girls With No Name. [...]

Pingback by Tokyo Kinky – Sex and Erotic in Japan » Kikaku Joyu: Japanese Porn's Unsung Heroines — November 1, 2012 #

[…] Please she's no stranger to stripping off when the film requires it, having made the film about minor porn stars back in 2010, Love and Loathing and Lulu and Ayano. […]

Pingback by Tokyo Kinky – Sex and Erotic in Japan » Idol of the Week: Mayu Sakuma — October 3, 2013 #
Leave a comment
Presented by Tokyo Kinky