Ex-AKB48 idol Aki Takajo strips off for provocative new photo book
Aki Takajo is the latest former AKB48 idol to strip off.
The 25-year-old, who also appeared with spin-off groups JKT48 and French Kiss, has made her debut as a gravure idol in an alluring semi-nude shoot. She left the AKB empire in 2016.
These ravishing photos are a taster of an upcoming photo book release in October.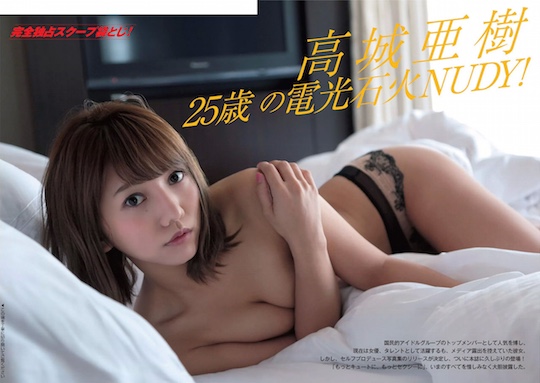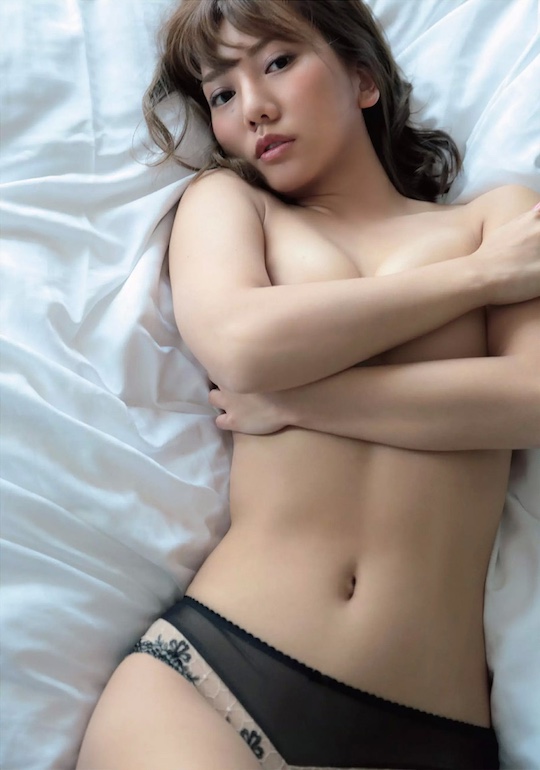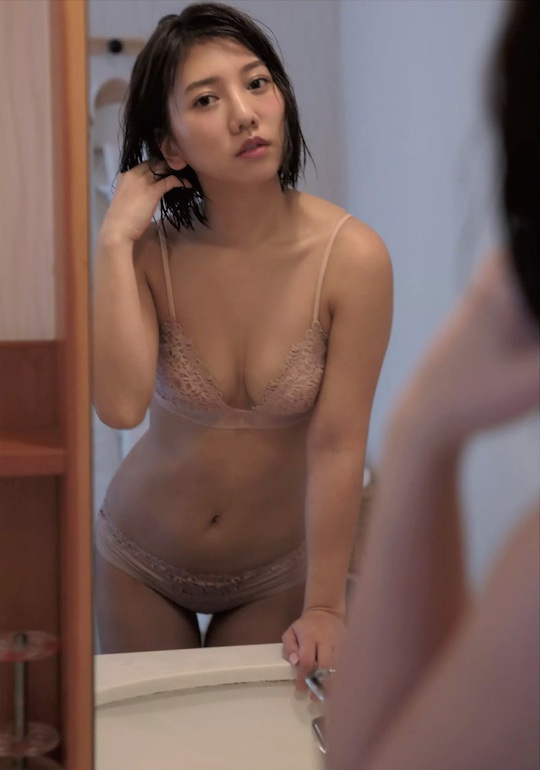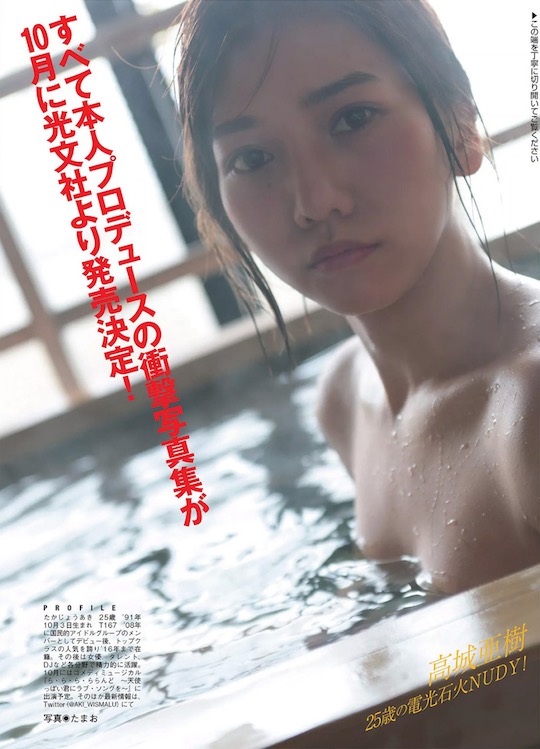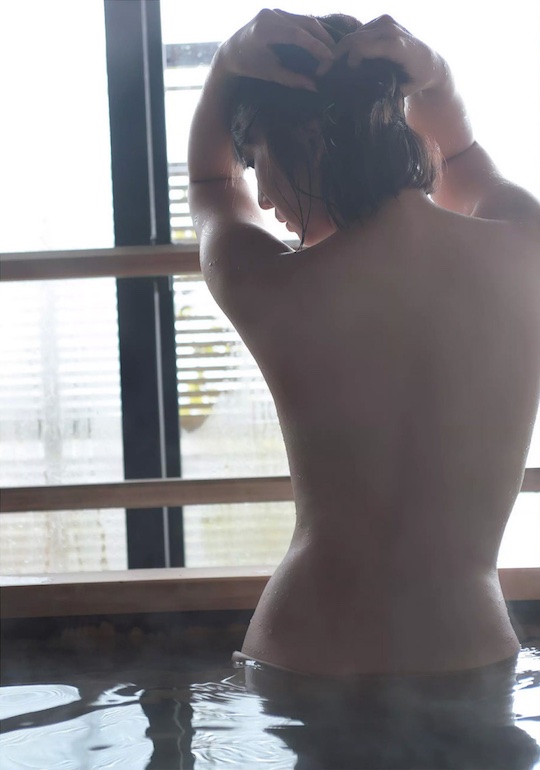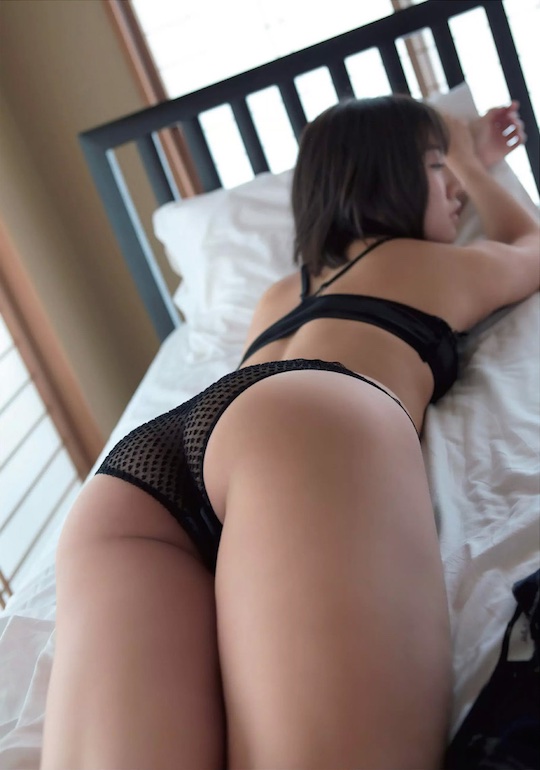 AKB and its various sister groups not only mean there is a small army of music idols competing to make a name for themselves, but also an increasingly large army of ex-idols, who have fallen by the wayside and now have no public life other than a page on a fan-built Wiki.
A small number of major idols carve out a career for themselves after they leave, but even some big names have floundered (or have seemed content just to enjoy having boyfriends). So the minor ones don't really have a chance.
A few have made high-profile entries into porn — and that's just the ones we know about. No doubt many more idols, like gravure idols, quietly segue into work as hostesses, prostitutes and so on.
Some have opted for a kind of third way: not AV but also not a "mainstream" career either.
Satomi Kaneko, for example, graduated AKB48 and started a second life as a sexy gravure idol.
Ayaka Morikawa has worked enthusiastically as an actress, happy to film a semi-nude scene.
Former SKE48 idol Seira Sato has become a gravure model and tarento unafraid to show some naked flesh. Natsumi Hirajima, previously of AKB48, is another example of an idol who has made a post-AKB name for herself by provocatively stripping
SDN48's Machiko Tezuka went fully nude, as did Ami Tomite, in both photo shoots and a film.