Ex-SDN48 member Machiko Tezuka bares all!
Now this is a woman! When those idol group girls graduate and put a few more years on them, this is what they become. Behold, Machiko Tezuka!
The 27-year-old hottie was a former SKE48 idol group member who then joined SDN48 for a while.
She has had a rather peripatetic career, as these minor idols often do, including joining Seifuku Koji Iinkai for a time in 2002.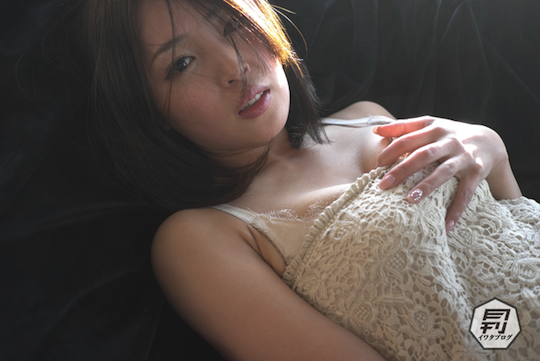 In 2004 she changed her professional name to Ourei Harada to become a Gravure idol. She then promptly retired in 2007.
And then in 2009 she changed it to Eiko Maeda for when she joined in SKE48.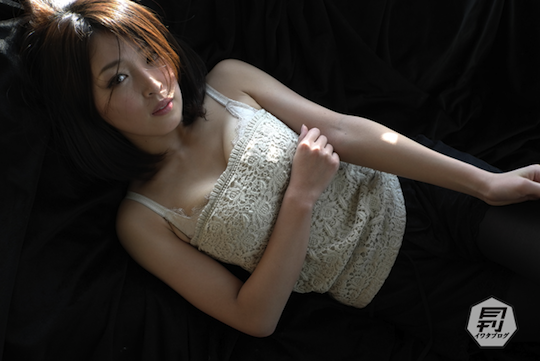 And then she became the first generation of SDN48 as "Machiko Tezuka", the "sexier" version of AKB48 and which has sadly ceased to be. So after all these vicissitudes of the entertainment biz, what could Machiko Tezuka do next after she left SDN48 in 2012?
Take everything off.
The 97cm-bust (J-Cup!) has stripped off, revealing what those AKB and affiliated girls have hidden underneath their clothes.
Wow!