Tenga makes summer masturbation cooler with new toys
The Japanese summer is long and brutal: once the cooler, somewhat sticky rainy season ends in July, the weather is scorching through September, coupled with intense humidity.
The temperatures mean that people dress lightly, which means more young female flesh on display if you are wandering the streets of a big city.
If you're anything like us, this gets you horny. (All the amazing photo books with full-frontal nudity coming out don't help either.) But squeezing one out — let alone full sex — in such conditions is not always a pleasant experience, even with the air conditioning on full whack.
Fortunately, Tenga's got your back.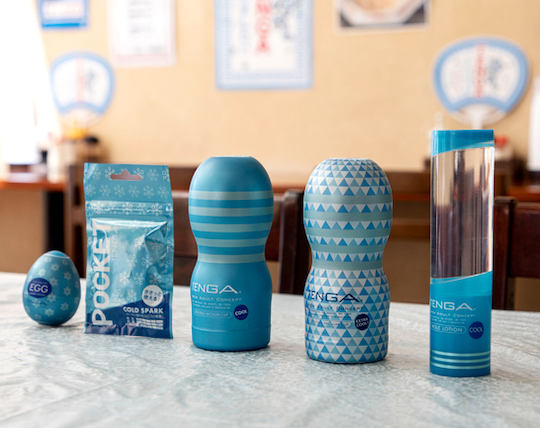 The most sophisticated and successful adult brand in Japan — the Apple of the sex toys industry — often releases special "cooling" versions of its products to help you deal with your sexual needs in a way that's more suitable for the dog days.
This year's batch are another awesome set of toys.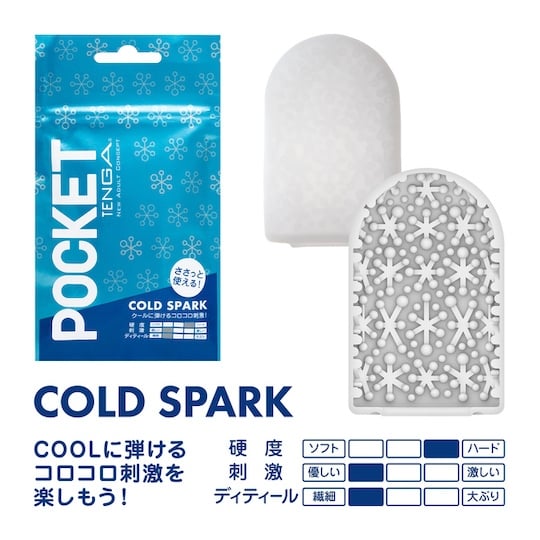 First up, the Pocket Tenga Cold Spark. This is a version of the Pocket Tenga — the slim masturbation sleeves that fit in your pocket and come in a pack for handy disposal — with a revamped texture that feels cooler. The inner lining is inspired by snowflakes, an incongruous image for the summer, but an effective design.
Continuing this discreet approach, the Tenga Egg Snow Crystal is a special version of the Tenga Egg — an egg-shaped stroker sleeve that you fit over your glans and the stretch down your shaft for a more intimate fit. Again, the texture and material has been tweaked to make it feel cooler and more refreshing, plus the toy comes with cooling lubricant.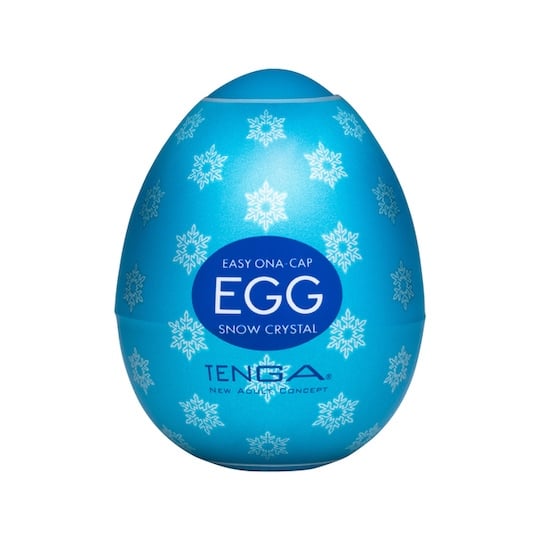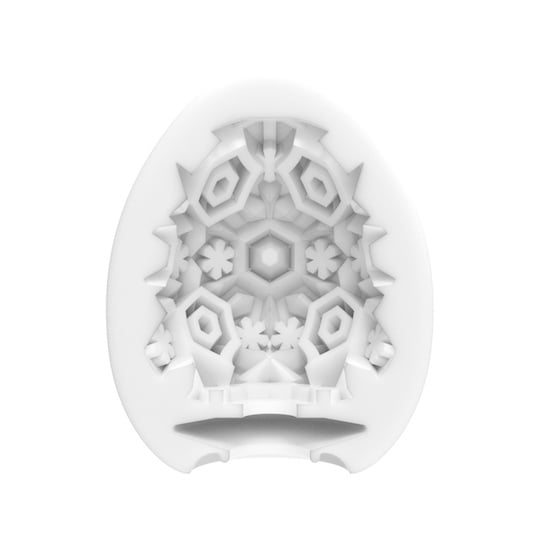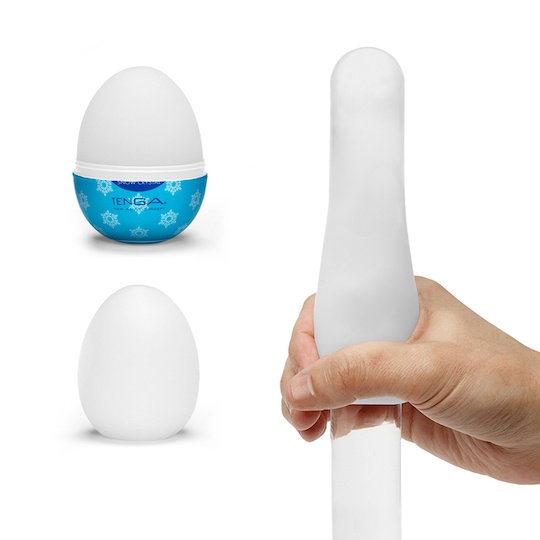 Talking of which, the Tenga Hole Lotion Cool Lubricant is available on its own: a bottle of personal lubricant that is made with a cooling menthol compound.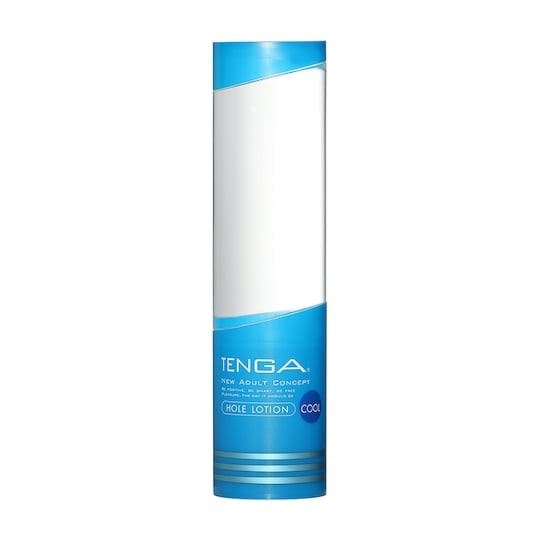 And finally, the Tenga Cup revolutionized masturbation and paved the way for Tenga to become the global behemoth it is now. And its winning concept and quality — a masturbator stroker housed in a cup-style casing — allows the series to constantly come up with new updates.
The Tenga Original Vacuum Cup Cool and Tenga Original Vacuum Cup Extra Cool are, as their names suggest, versions of the Tenga Original Vacuum Cup, and retain the best features of that toy, including its pre-lubricated entrances and air hole that you can cover with your finger to heighten the vacuum sensation.
But they throw cooling sensations into the mix, thanks to the Tenga Original Vacuum Cup Cool's menthol and the Tenga Original Vacuum Cup Extra Cool's menthol and peppermint oil that are integrated into the sleeve, meaning your johnson stays cool even while it enjoys awesome stimulation.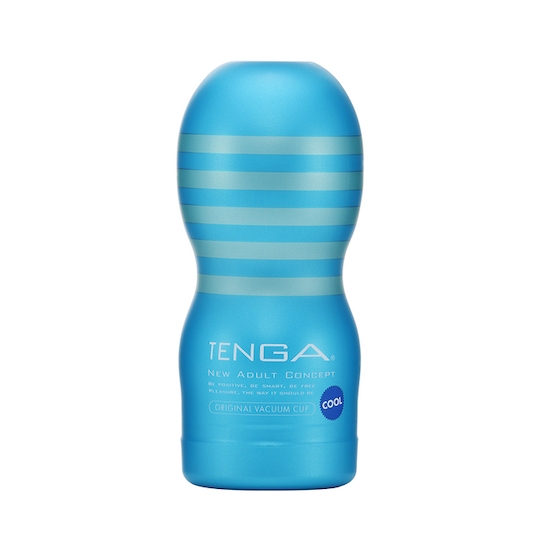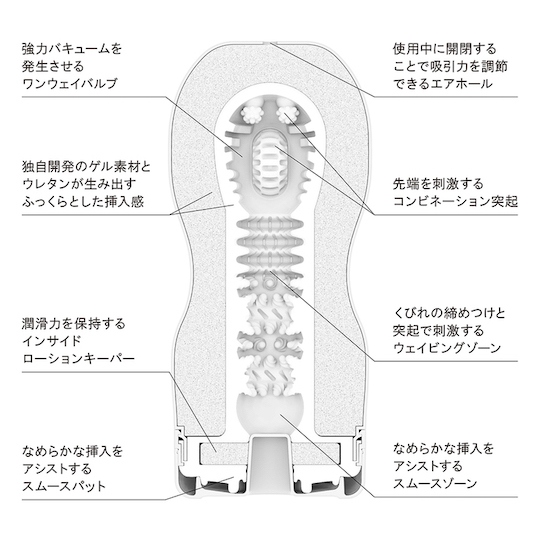 All these toys and thousands more are available now from our friends at Kanojo Toys, the largest source of Japanese sex toys online for international customers.