Soon-to-retire gravure idol Tomomi Morisaki is pregnant
When top gravure idol Tomomi Morisaki announced her long-rumored retirement, there was speculation about the exact reasons. Was she leaving the entertainment industry for good? Now that she was in her thirties, was she just quitting while she was ahead and before the glamor model offers dried up? Did she want to focus on her general TV celebrity gigs?
It seems that the answer was that classic Japanese entertainer one: romance and a family.
Now, just before the release of her retirement DVD and Blu-ray, comes news reports that the hottie is "seriously dating" a baseball player, Shota Hiranuma, who plays for the Saitama Seibu Lions. And, according to an unnamed source "related to the matter," she is apparently pregnant!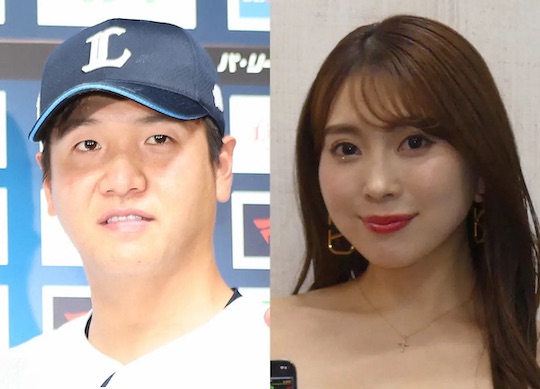 As of writing this, the 31-year-old with the G cup has yet to confirm these reports, so it's perhaps just hearsay for now. But it would be entirely in line with what usually happens with Japanese celebrities. We've never seen any quantitive research but it feels like the majority of female celebrities have shotgun weddings (known locally as dekichatta kekkon). In part, this may be due to the restrictive contracts with their agencies or the expectations of fans and management, which otherwise pressure them not to have relationships. After all, your employer can hardly tell you not to date someone if you're pregnant. It's a done deal, so to speak.
Every few weeks comes news that a model, music idol, gradol, actress, or general TV tarento is getting married, appended with a note that they are also pregnant. In fact, it's so common we have even seen news reports about female celebrities getting married that felt the need to specify that they were not pregnant!
In terms of looks, there is a bit of a disparity here. Tomomi Morisaki is a goddess, arguably even hotter now that she has entered jukujo-dom territory than when she started her career in 2010.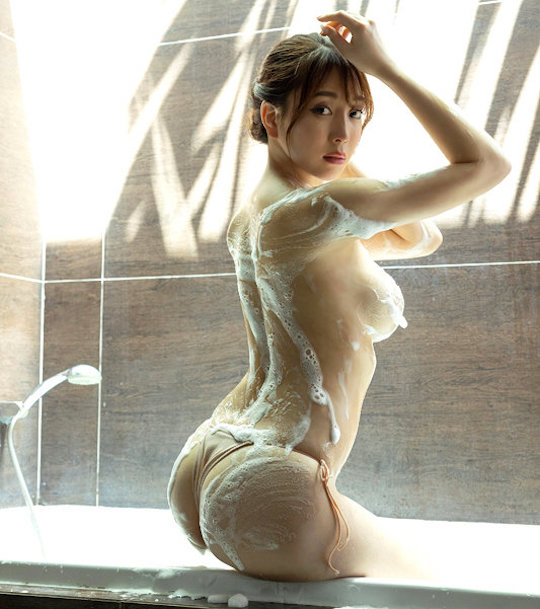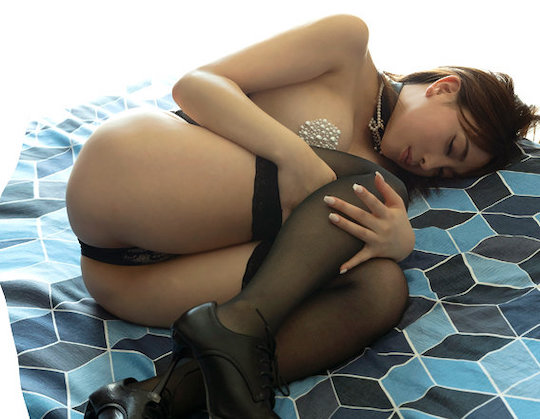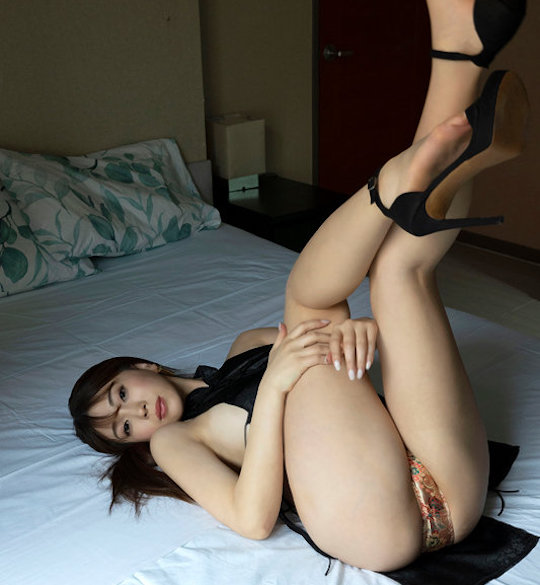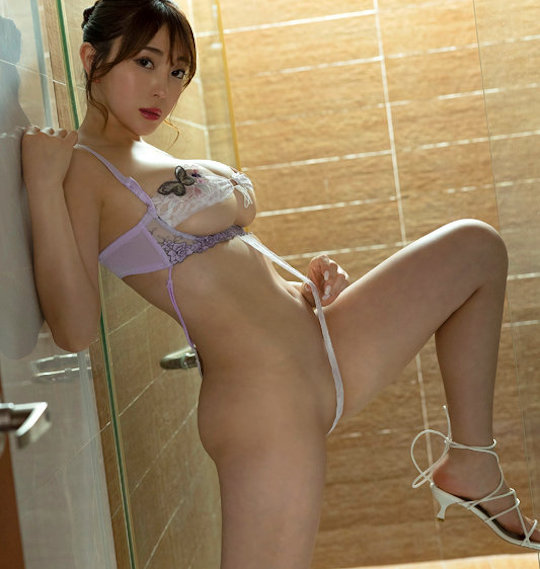 We're sure that Shota Hiranuma is a good sportsman but he's not exactly classically handsome. Still, success, fame, and money count for a lot, and professional baseball players (like male comedians) seem to land hot girlfriends and wives quite easily.
Incidentally, Hiranuma must agree with our assessment of Tomomi's enhanced allure now that she's in her thirties, since he's a five years younger than her (and probably could have had his pick of twentysomethings). We've said it before and we'll say it again: if in doubt, go for a slightly older lady and you'll be richly rewarded!
As seasoned gravure idol watchers, we can well imagine the thrill of having sex with a lady like Tomomi Morisaki. It must be an experience so wondrous that you wouldn't want to spoil things by wearing protection — and that you might then get a bit too excited and finish too quickly to pull out. After all, we all sometimes arrive at, ahem, home base a little faster than expected.
Tomomi Morisaki and Shota Hiranuma are reportedly "preparing" to get married. They apparently started dating after Tomomi split from her actor boyfriend last autumn.
Her final DVD comes out next week and her photography exhibition is on show until Sunday in Tokyo.
Is it too much to hope that she does a maternity nude shoot? After all, it's become another rite of passage for certain Japanese female celebrities.
For more pictures of Tomomi, see our tumblr page.