Reni Takagi (Momoiro Clover Z) surprises fans with sexy first photo book to mark her 30th birthday
Unlike the members of AKB48 and Nogizaka46 and all their sister groups, the fine young ladies of the somewhat tamer Momoiro Clover Z have not indulged in gravure shoots during their long careers as performers.
Now as they edge toward 30 — a significant milestone for music idols — and even start to get married, it seems even less likely.
Or so you would think.
Reni Takagi, a member of the color-coordinated group, announced her marriage last year, though thankfully not her retirement from the group.
She is now set to release her first solo photo book on August 29 at the ripe age of 30. And as music sales decline and live music tours' coffers gradually recover from the large dint left by the pandemic, perhaps provocative photo books are the solution to making a quick yen?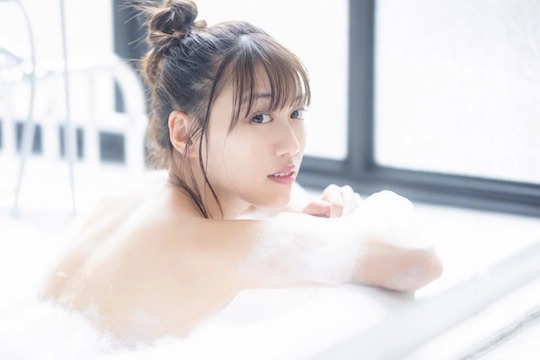 So it would seem, since the married Reni has opted for a rather surprising swimwear and lingerie theme!
The preview images from the as-yet-untitled photo book, which is published by Shueisha, have caused quite a stir since they emerged recently.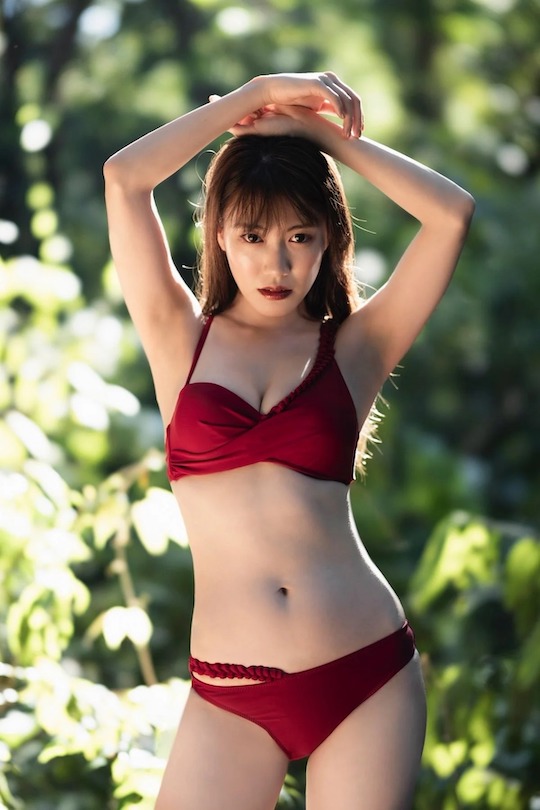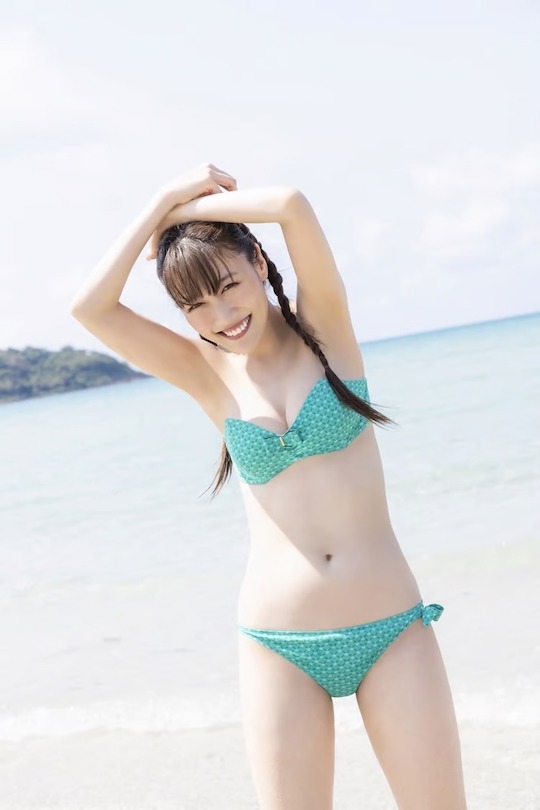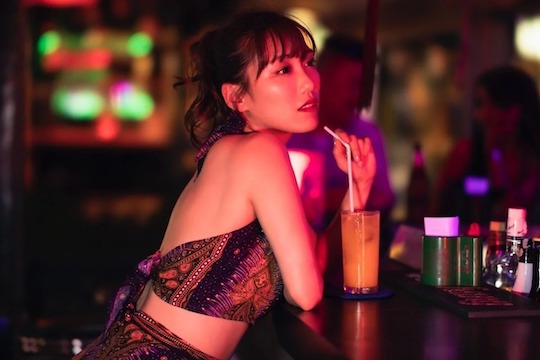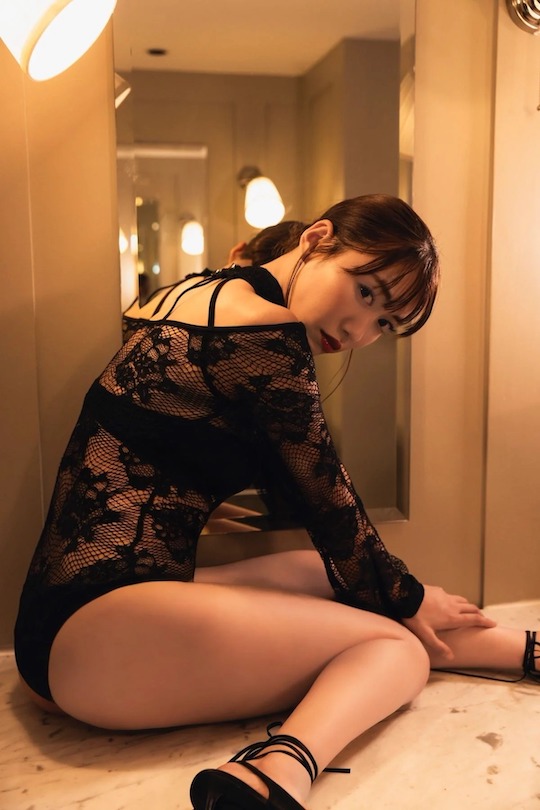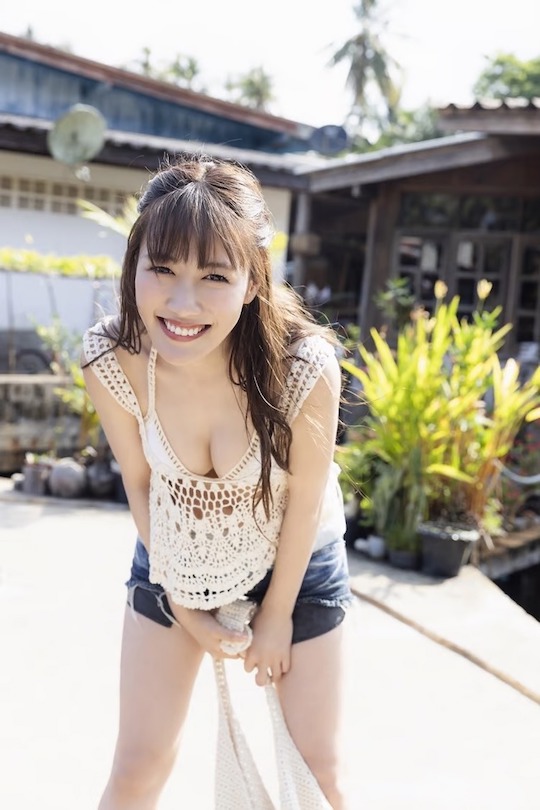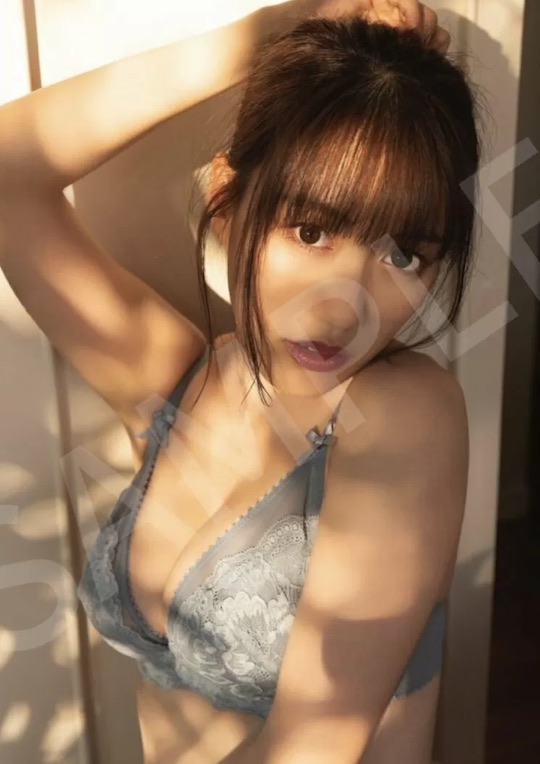 Better late than never! From what we understanding (please correct us in the comments if you know better), this is first such shoot by any member of Momoiro Clover Z.
Frankly, the photo book seems tonally all over the place, ranging from the cute and charming to the alluring, mature, and erotic.
Nonetheless, the few smiling and girl-next-door pics notwithstanding, this is quite a change in image for Reni.
Will the other members follow suit?!