Mion Mukaichi (AKB48) debut photo book is semi-nude
With music sales down, fewer meet-and-greet events like before, and far less general public interest in its current members (which means fewer TV appearances and fewer lucrative advertising campaign contracts), AKB48 is in, well, perhaps not quite a state of decline but certainly a period of less prominence in popular culture compared to the glory days of the early 2010s.
Is this why its members are doing semi-nude photo shoots even before graduating the group? The AKB overlords used to be very exact about how much flesh the members could show, determined to keep things tantalizing and sexual, yet still "pure" and innocent. God forbid a fan actually realizes that these are actual young women who have relationships and sex lives.
We guess there were examples before (please remind us of them in the comments), but it used to be the case that members resorted to such attention-grabbing tactics as a way of making their mark after leaving the crowded ranks of the supergroup.
Case in point: Yuko Oshima's beach shoot by Mika Ninagawa, Tomomi Kasai's nude-with-a-boy shoot (which ended her career), and, more recently, Nana Owada's alluring shoots.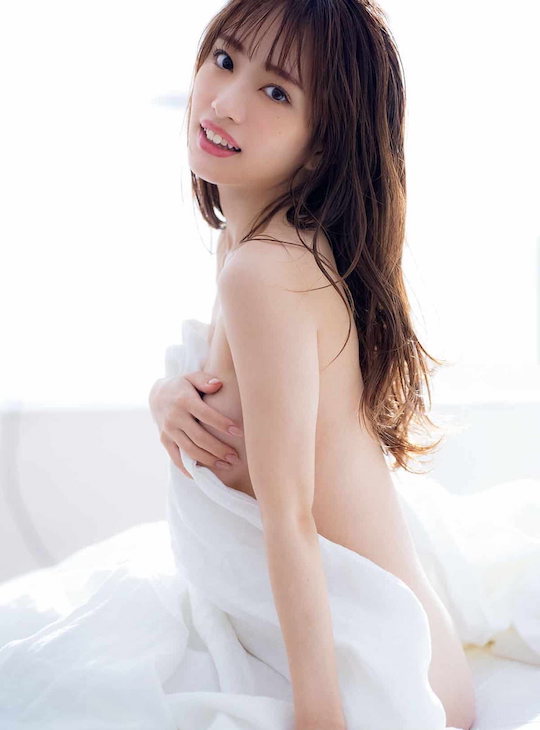 Mion Mukaichi is still an active member of AKB48, serving as captain of Team A and Group General Manager. You might think that would keep the 25-year-old pretty busy, but it seems she still has time for a solo photo book.
Her debut photo book comes out July 20 and previews have appeared in a recent issue of the weekly magazine Flash, which features her in a semi-nude pose wrapped in a sheet, swimwear at the beach, and frilly, see-through lingerie while lying on a bed.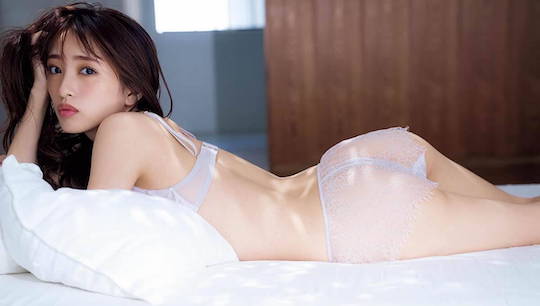 We have included some of those preview pics here, purely for research purposes, natch.
Long-term readers and gravure fans will spot the "hand bra" tebura pose that has become such an established tradition in semi-nude photo shoots in Japan.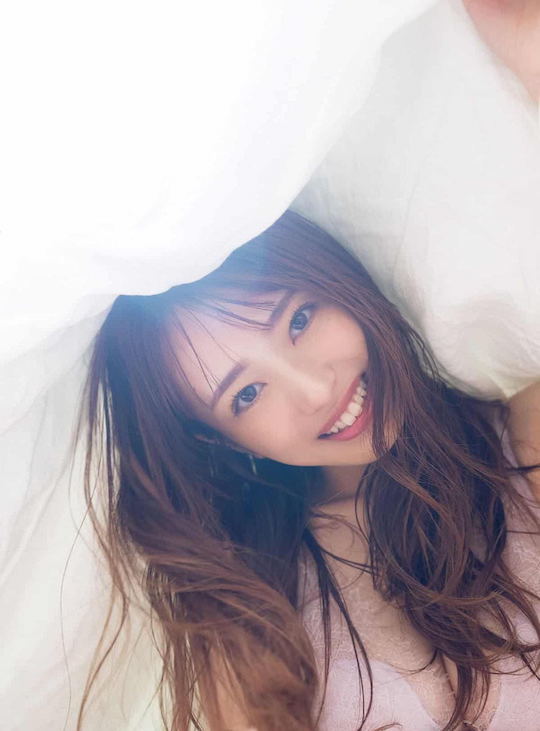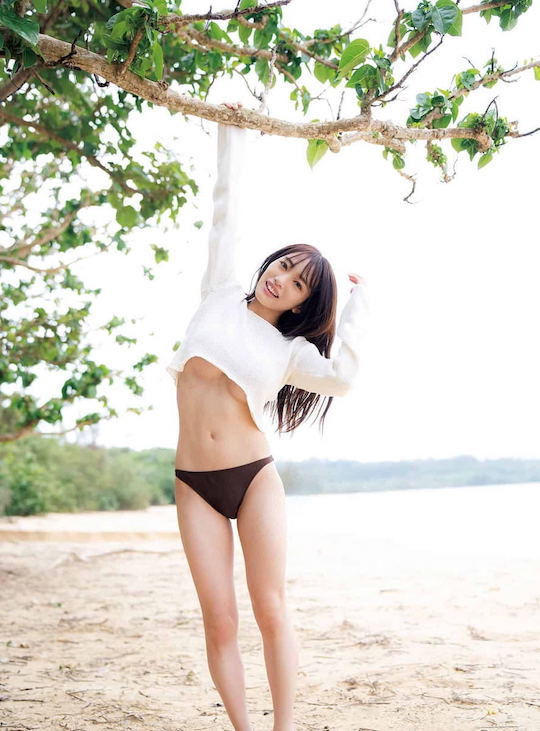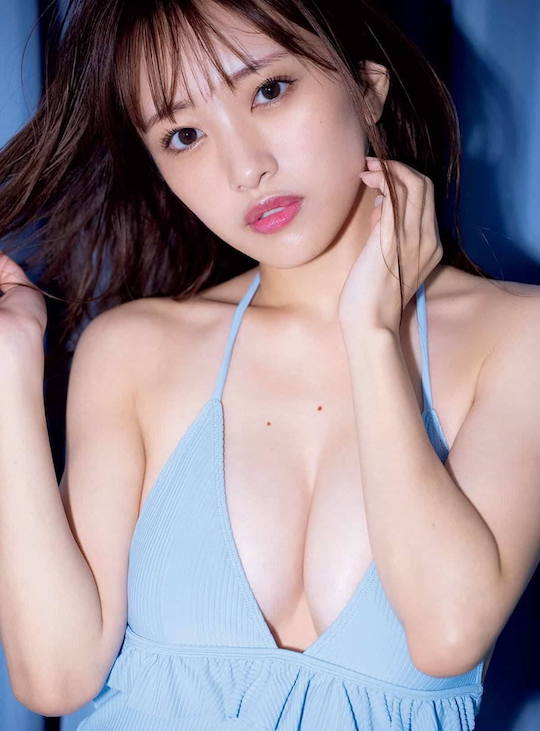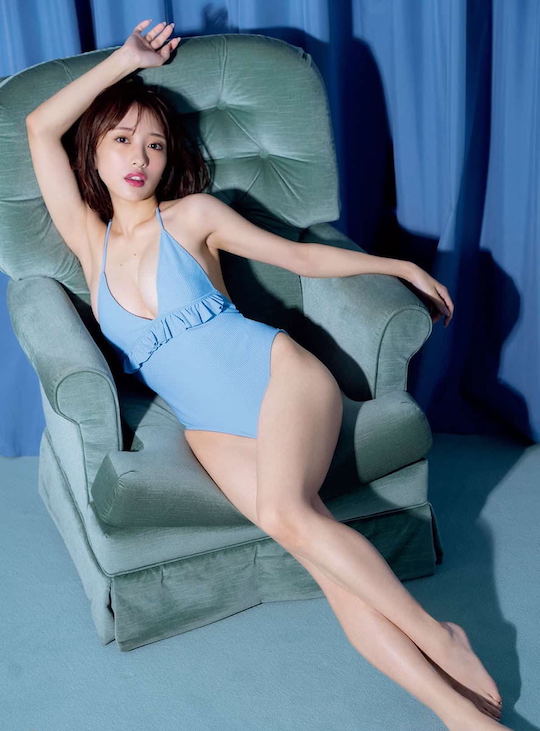 Not as revealing as, say, the here's-my-butt effort by Makiho Tatsuya last year or the steamy shoots by Ayaka Umeda that proves that AKB idols get better in their thirties, but it's still hot stuff.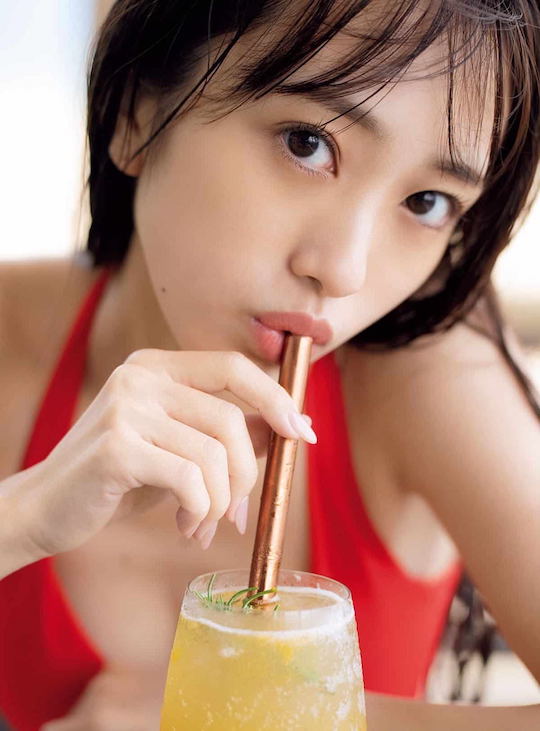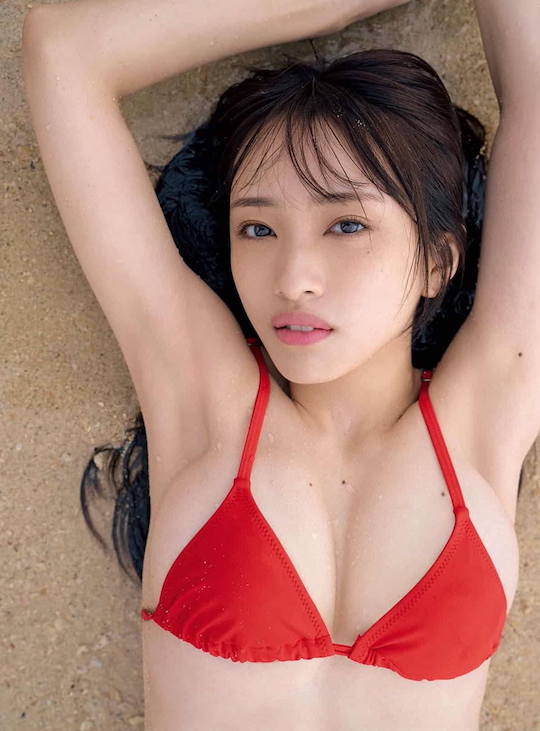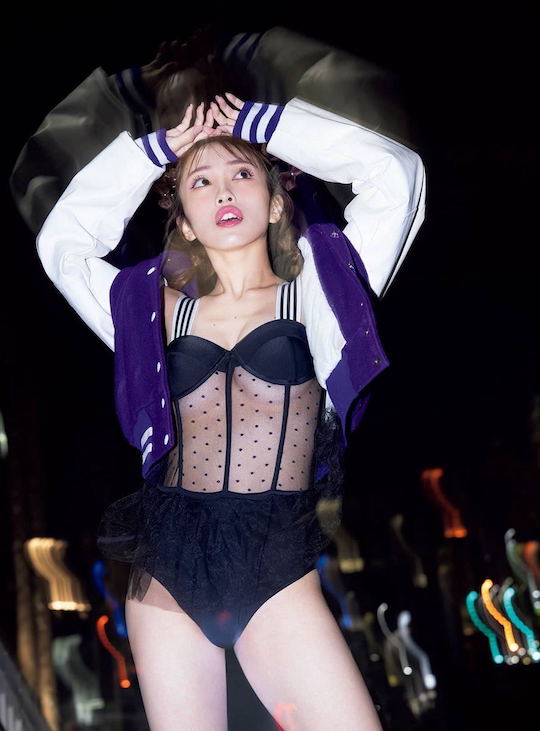 Mion Mukaichi joined AKB48 way back in 2013, so perhaps graduation is not too far off. And if this is what she is doing while still a member, imagine what she might show us after freeing herself of the shackles of the idol group's infamously controlling management!