Mariya Nagao closes out her twenties with nude photo book
The model, occasional actress, and former AKB48 music idol Mariya Nagao continues to get more alluring the older she gets.
Slinky. Cheeky. Sexy. Mariya-chan has got it all in abundance.
On the verge of 30 (she hits that magic number in March next year), she has thankfully not gone the way of most AKB idols and disappeared into the ether, but still fields regular invites to do gravure photo shoots, model jaw-dropping lingerie, and publish photo books.
In recent months, she has been in the gossip columns because the tabloids found out that she has a boyfriend who is a former host.
In early 2022, she released a Showa-themed photo book that finally showed us some nudity, though it was restrained to her butt and tantalizing glimpses of the rest of her body.
Her new photo book — her fifth — has about the same level of nudity, but her beach body still looks amazing. As winter sets in, these summery pics are an especially welcome salve for our sensually starved soul.
Capricious came out on November 14 from Kodansha, and is likely to be one of the biggest sellers over the end-of-year period (a major season for idol/model publishing, with lots of photo books and calendars hitting the market).
We've included some highlights that have appeared in Weekly Friday.
In one shot, she's lying naked on a bed with her hands covering her breasts (the classic tebura "hand bra" pose that is a staple of gravure shoots).
In another pic, she's sitting on the beach, her bikini bottoms untied to show off her delicious thigh, and just about hiding her nipple while teasing lots of side boob.
In another photo, she's lying naked on her front on a beach, with some of her buttocks in view.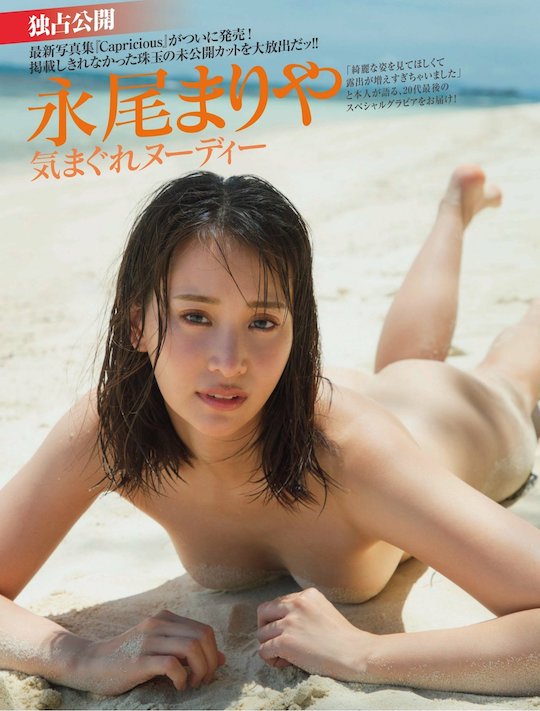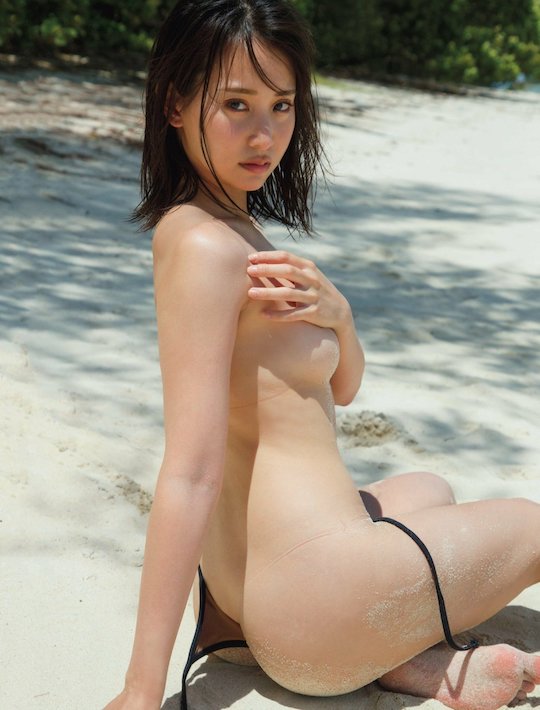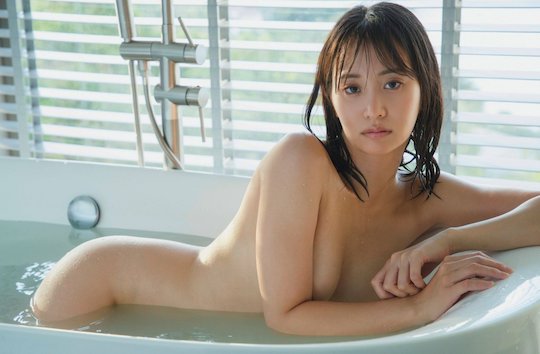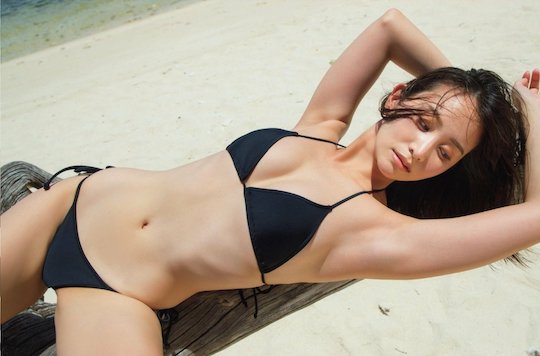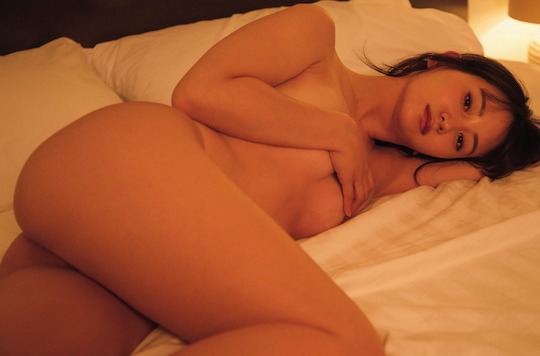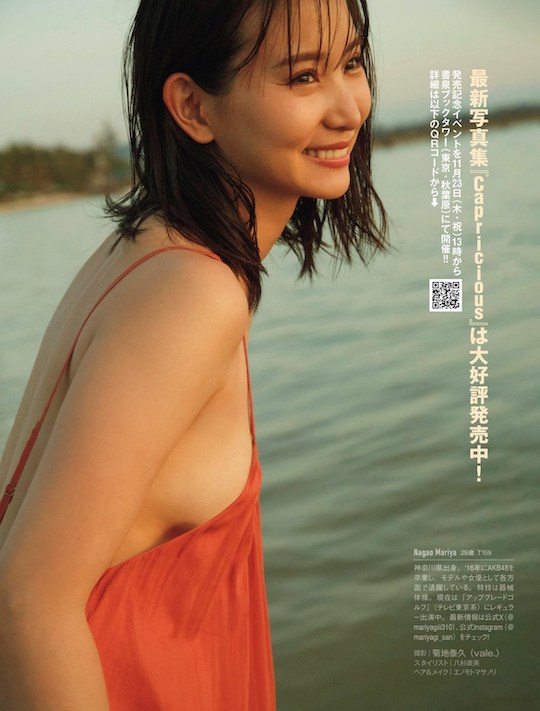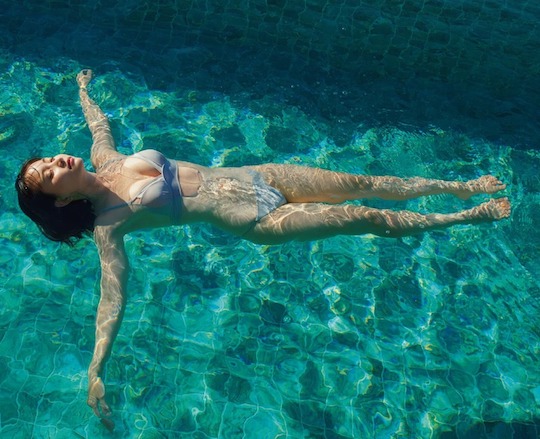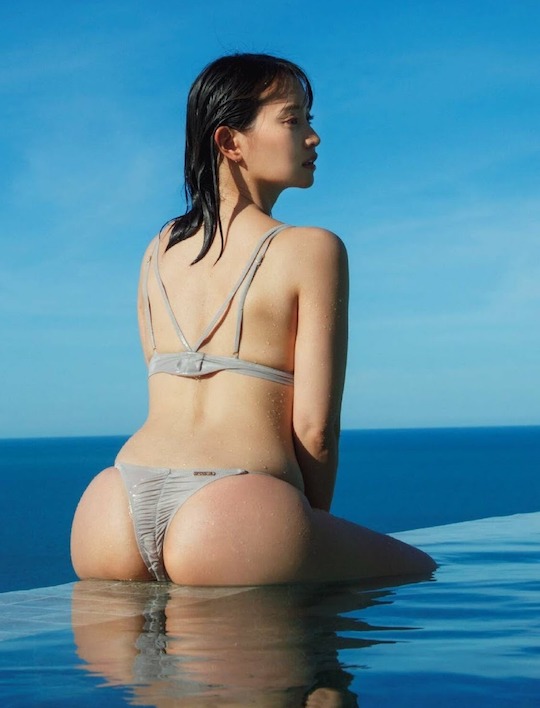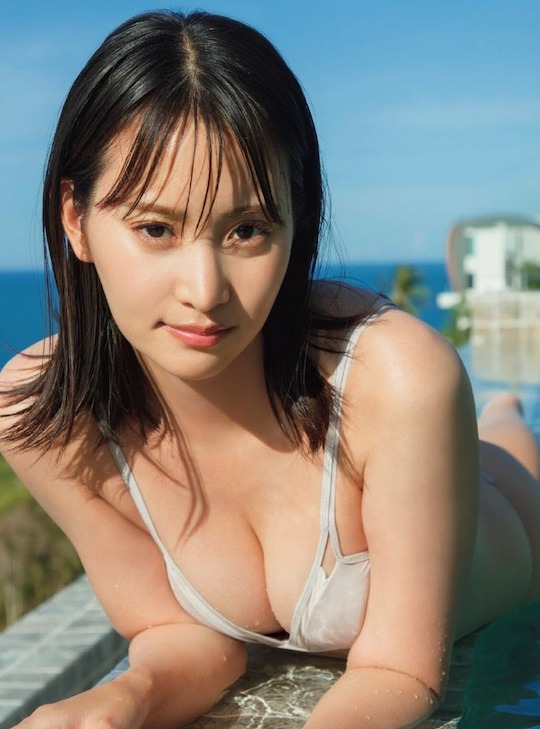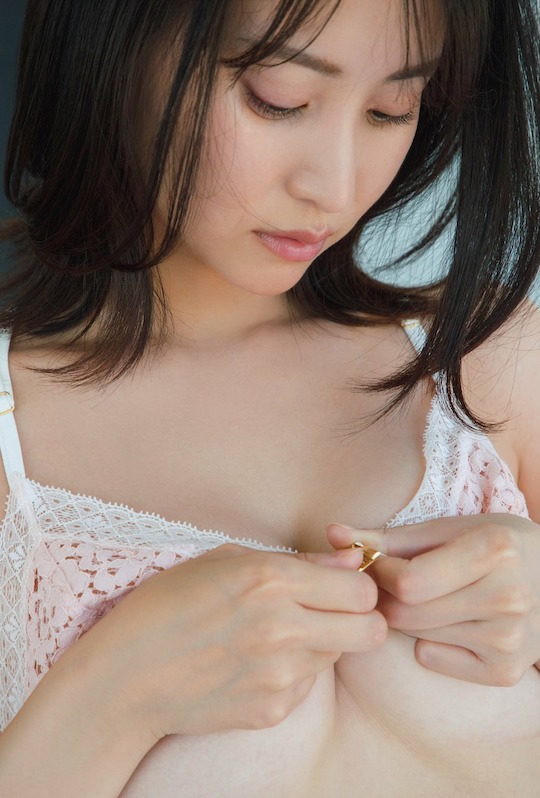 We assume that the actual photo book doesn't show any more explicit nudity than this, but we hope we're wrong.
Will we one day get to see her breasts?