Japanese porn legend Yua Mikami to retire after eight years of AV releases
On Monday came news that Yua Mikami is to retire from porn after a stunning eight-year run in the industry.
The announcement isn't a huge surprise, given her age (she turns 30 in August) and length of time in the industry, plus Mikami had also done other things in parallel with her adult video performing, such as being a member of a K-Pop music group (comprising only porn stars), selling NFT art, and designing her own apparel.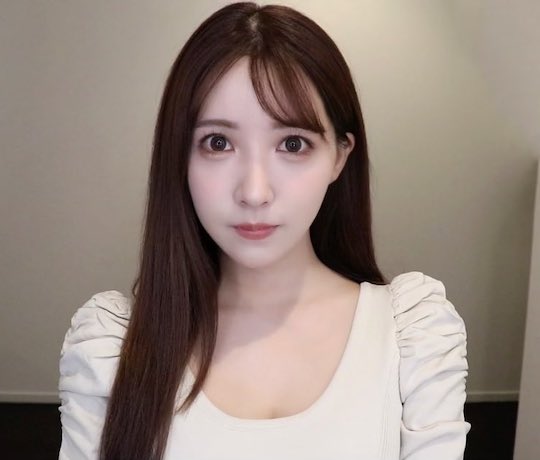 As regular readers and JAV fans will know well, Yua Mikami used to be a member of the AKB48 spin-off group SKE48. She is one of many AKB-related idols who branched out into porn but is by far the most successful, blazing a path through the industry after her AV debut in 2015.
During her music idol days she was known as Momona Kito. We wonder if she will keep her current porn name during the next phase of her life and career, or will adopt yet another moniker.
Mikami announced the news in a 14-minute video published on her popular YouTube channel on Monday, which has already attracted more than 850,000 videos as of writing. Such is her fame that the news quickly sparked headlines in the mainstream media. She did not fix the exact date for her retirement, but said she would leave by the time she turns 30 in August.
It looks like her final major release is this 170-minute one (code SSIS663) from S1 No. 1 Style, which comes out on April 11 (and on which Mikami served as producer). It appeared as a preorder online shortly after Mikami's official announcement. It's possible there may be other releases between April and August, plus she is likely to feature in subsequent omnibus/anthology releases compiled from previously released footage (and these may continue to come out even after she formally retires).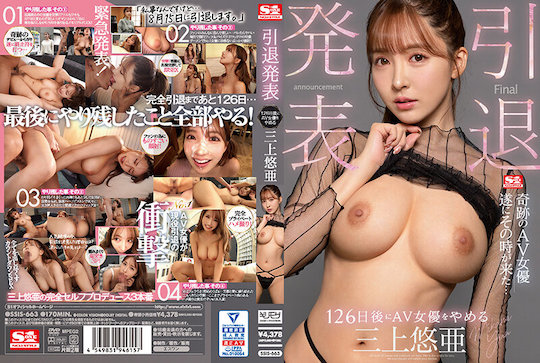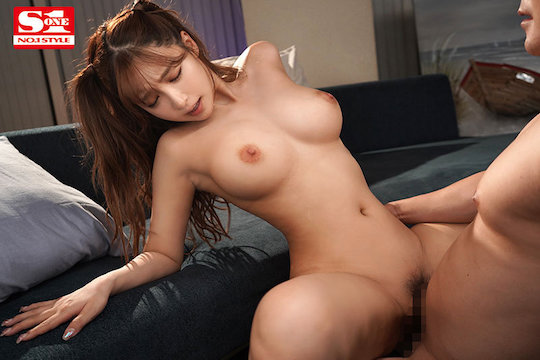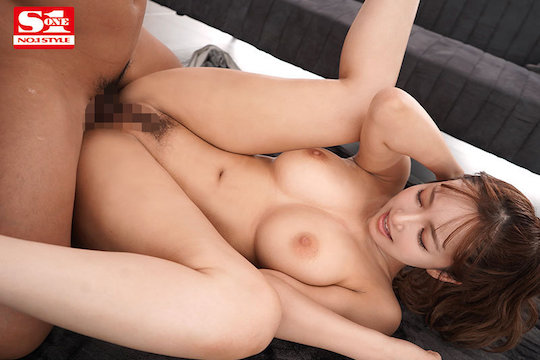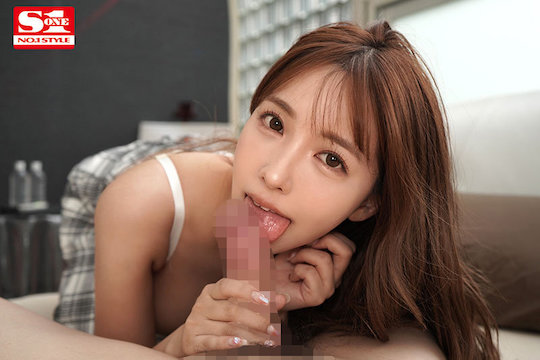 With the retirement last year of Shoko Takahashi — another performer who very successfully switched from another industry to porn (in her case, gravure and following a compensated dating scandal) — it feels like the end of a certain AV era.