Cha Joo-young seduces with nude scenes in Netflix Korean drama series The Glory
The new Netflix Korean drama series The Glory is getting some traction, with the first season's second and final batch of episodes recently released. It's a fun revenge tale about Moon Dong-eun, who plots ways to get back at her former school bullies who destroyed her dream of becoming an architect.
It stars Song Hye-kyo (Descendants of the Sun) in the lead role.
Another role as a flight attendant is played by Cha Joo-young. The 32-year-old was a new name for us, though she's amassed a fair few credits in movies over the years.
She features in two nude scenes in episode 13 of The Glory. In one, she undresses seductively and joins a very lucky guy in a bubble bath.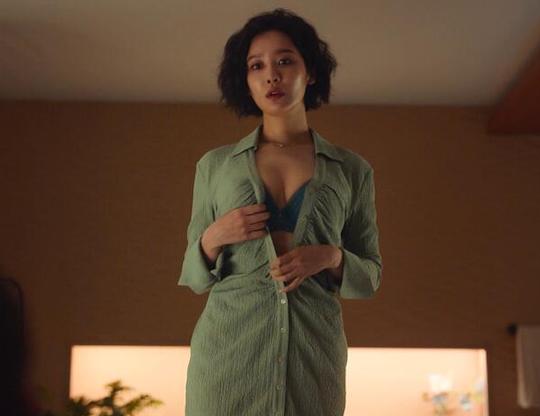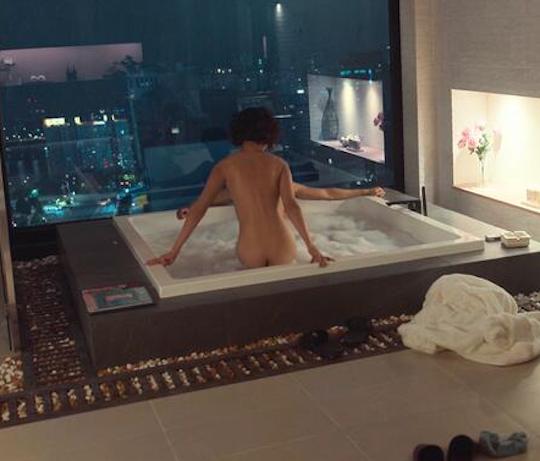 In the other, more explicit scene sees her whip her top off and show off her breasts to another woman (played by Lim Ji-yeon, who has herself appeared in several impressive movie nude scenes).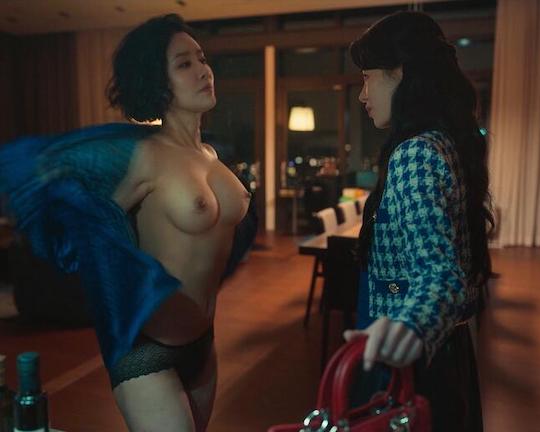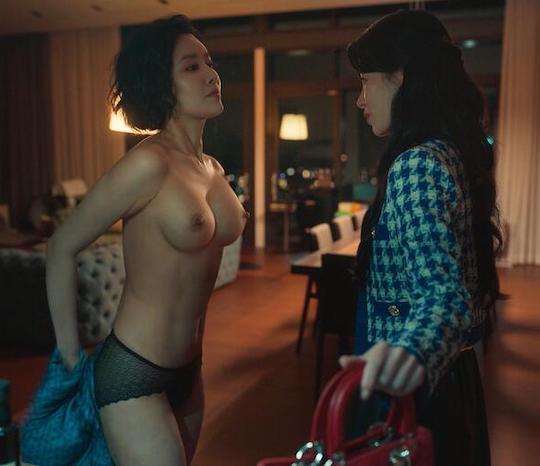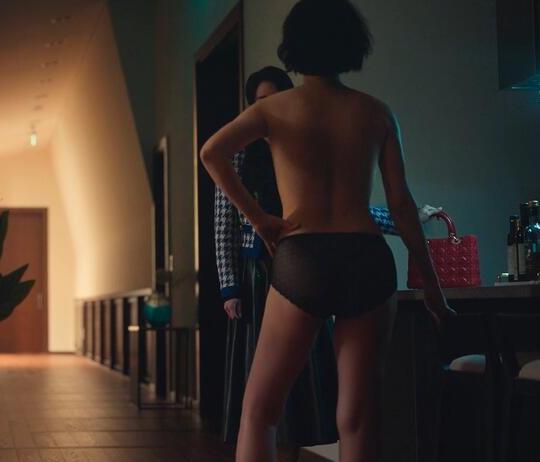 Cha Joo-young's breasts are stunning: round and nicely sized, without being too big. According to press reports, the actress upped her diet to fill out a a little and look curvier on camera. Her character is supposed to have had plastic surgery, so we wonder if the breasts are also digitally "improved" to make them look like breasts that have had work done on them. That would rather spoil the image but enhanced or natural, these are some seriously impressive assets.