Akari Fukunaga's nude scene in literary pink film Hand
The beautiful Akari Fukunaga (福永朱梨) is a relatively unknown, 28-year-old Japanese actress whose credits include The Real Thing (2019) and She Is Alone (2021).
In 2022, she had a starring role in the film Hand, a pink movie in Nikkatsu's revived Roman Porno series (made to celebrate the 50th anniversary of the series), though based on a literary source (a novel by a prize-winning female writer, Nao-Cola Yamazaki).
Fukunaga plays 25-year-old Sawako, who has a thing for watching and photographing older men, but starts an affair with a young coworker nonetheless. She must slowly learn to love someone who isn't a father figure.
There is a fair bit of erotic action, but as sex scenes go it's fairly tame for softcore porn (as pink movies are meant to be) or even an erotic drama. It seems to belong to a subgenre we might call "literary sexploitation," "serious sexploitation," or "thoughtful sexploitation."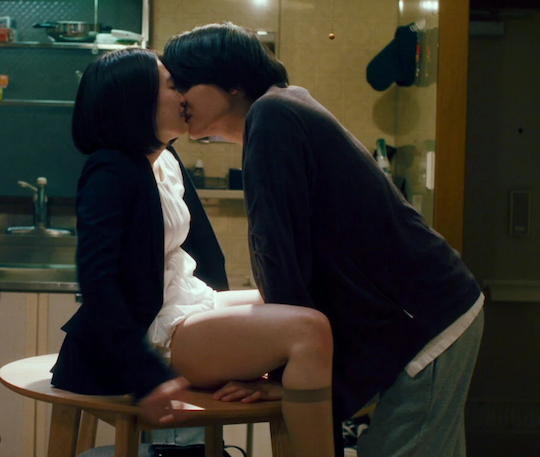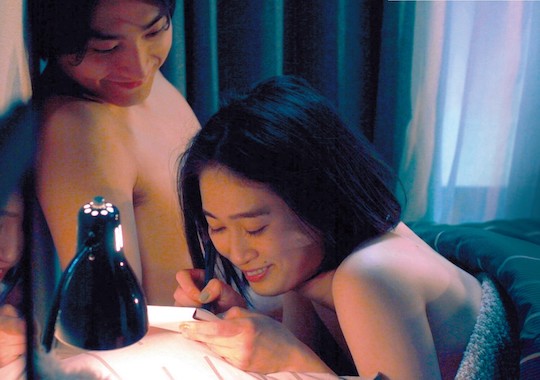 Here's the trailer with English subtitles.
Fukunaga does bare her modestly sized but nicely shaped breasts, but that's about the most we get to see. We love her pale skin and demure looks.