Yui Kitamura nude sex scenes in remote island cult movie Believers
The Japanese actress Yui Kitamura (北村優衣) has a few decent nude scenes in the 2022 movie Believers.
The 23-year-old beauty shows her breasts and a bit of butt in several scenes, including some quite explicit sex scenes. We love her pale skin and breasts — not only their shape but also the nipples and areolae. And if you like a slightly larger ass, which is sadly rare among many Japanese or East Asian women, Yui Kitamura is quite voluptuous.
The film, which is adapted from the Naoki Yamamoto manga, came out in Japan in the summer to relatively little fanfare and passed by under our radar.
The film is about two men and one woman — members of a religious organization — living on a remote island. They are doing this to get away from the material world and all its temptations, including sex, but the temptations of their bodies proves too much. Sexual encounters inevitably ensue.
There are at least four sex scenes, plus several other nude scenes, including one in which a naked Kitamura gives a guy a blowjob while he is tied to a pole. Yeah, kinda weird but also kinda sexy.
Let's just say it again, though: we love her breasts — and the way she looks when she's closing her eyes and opening her mouth in pleasure. Her breasts are beautifully shaped, though the left one is droops more than the right. Her co-star is such a lucky guy. He gets to suck on her breasts several times.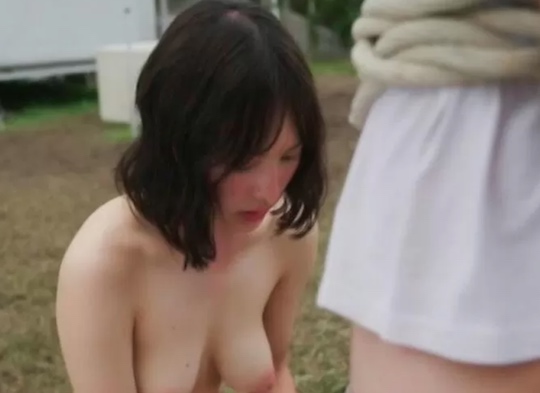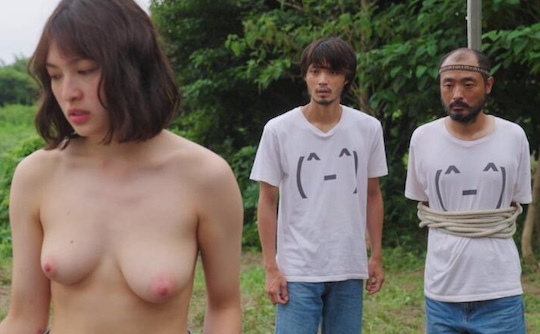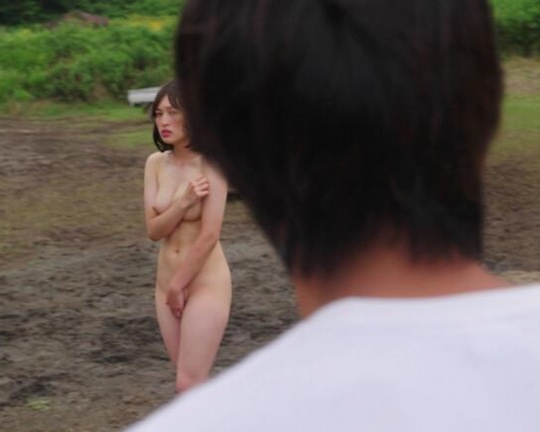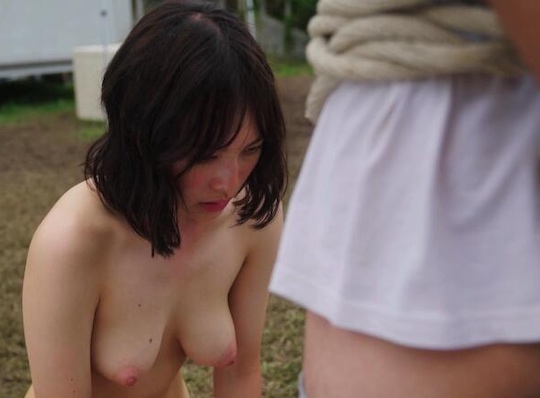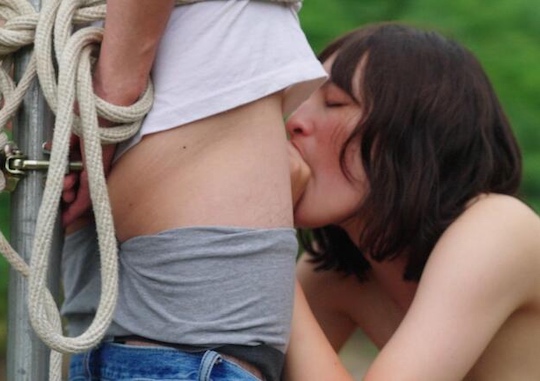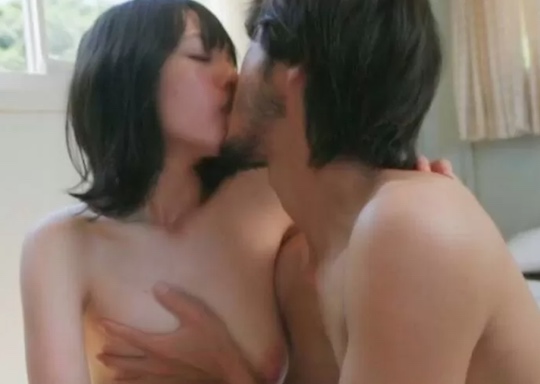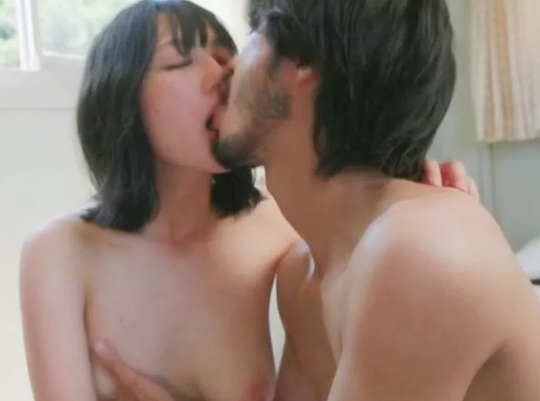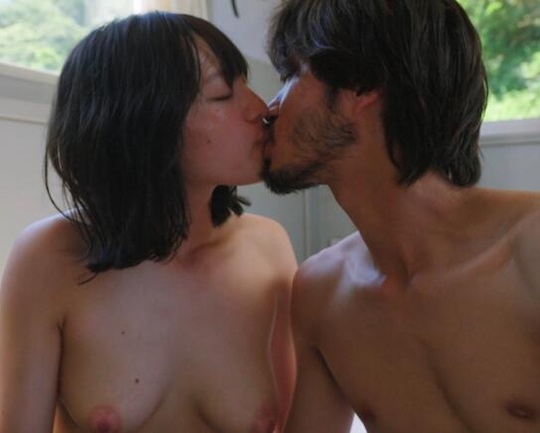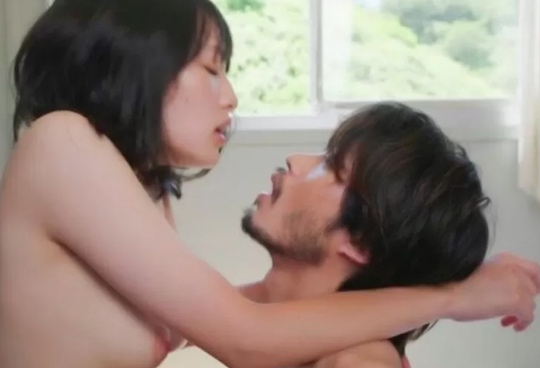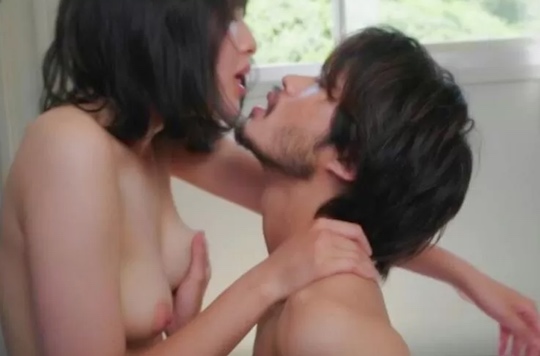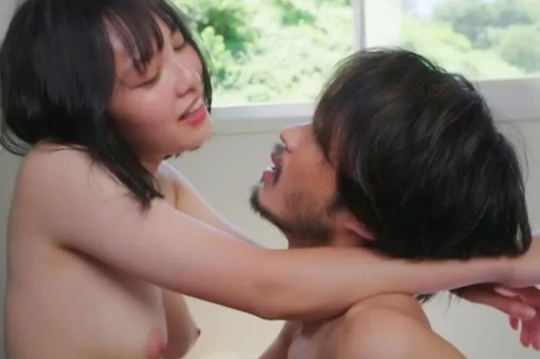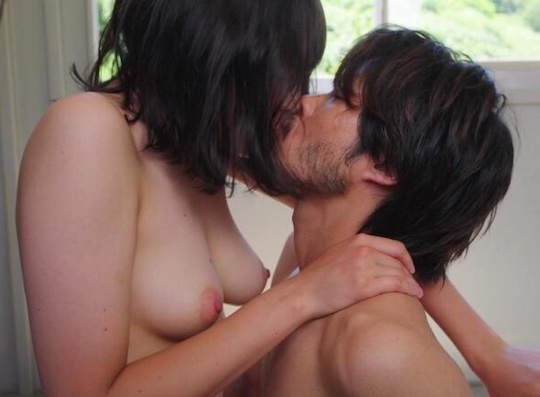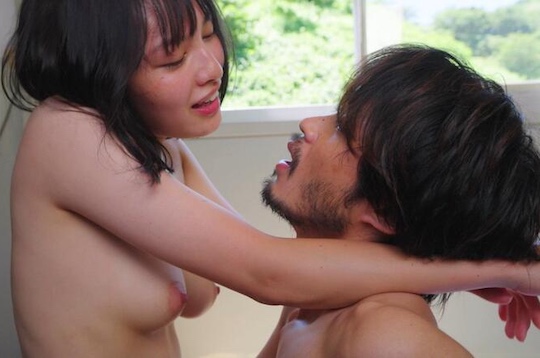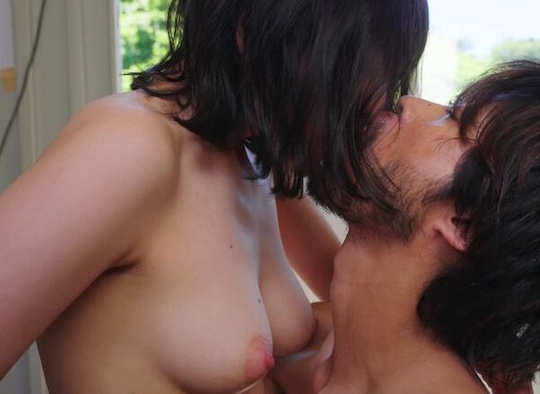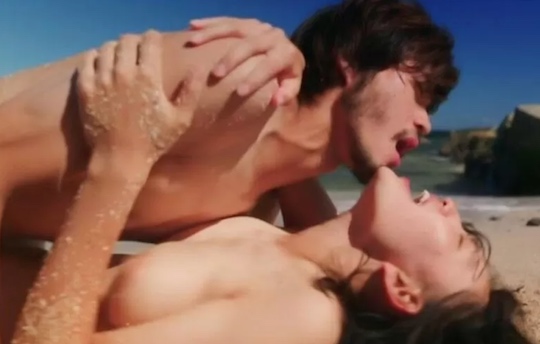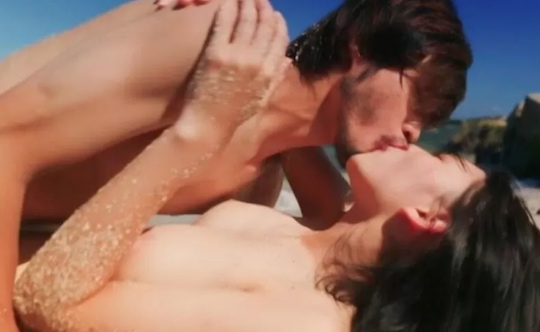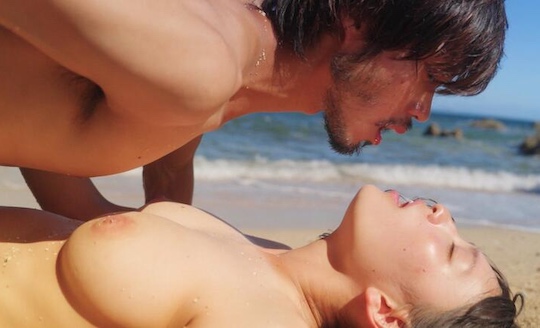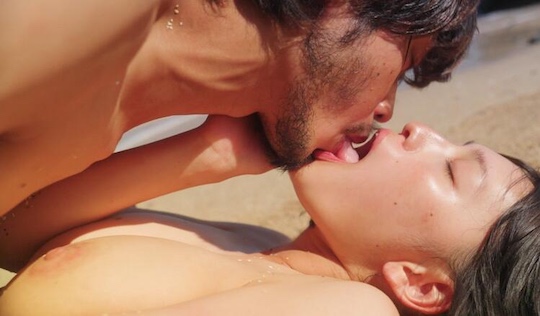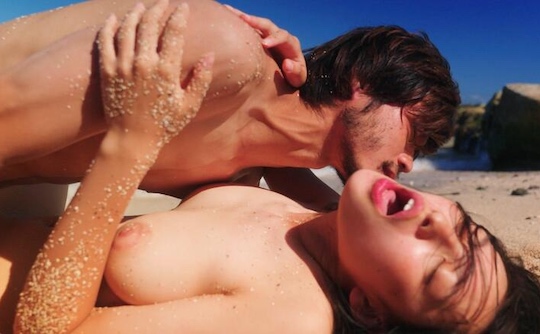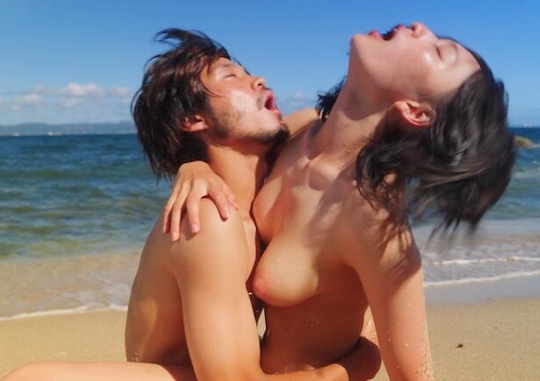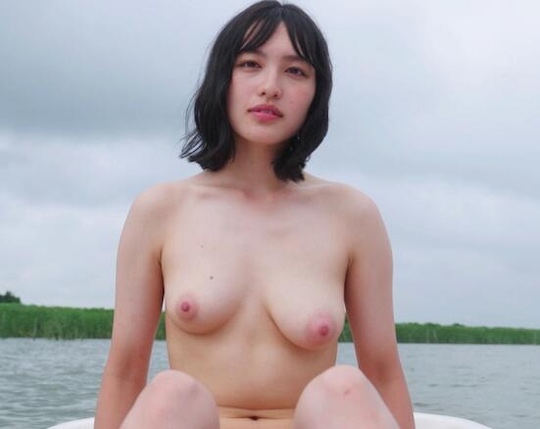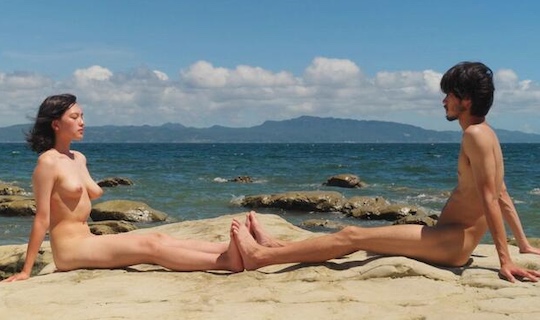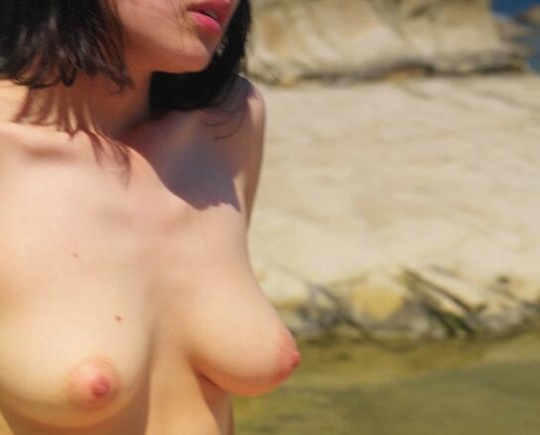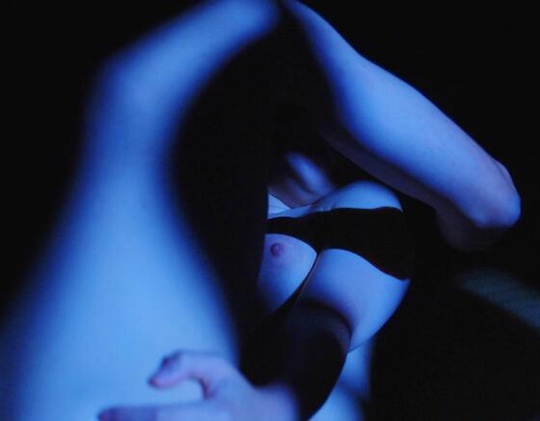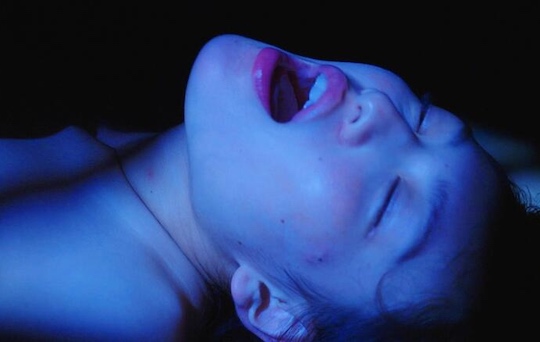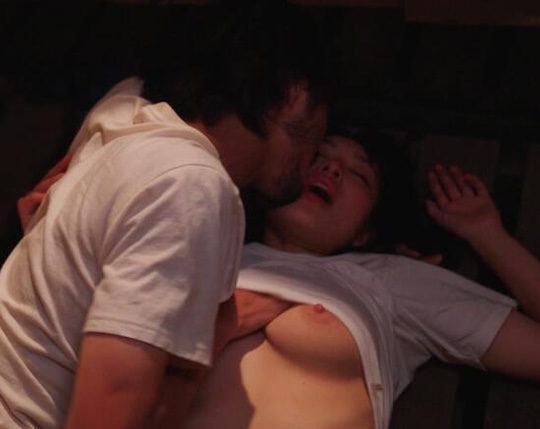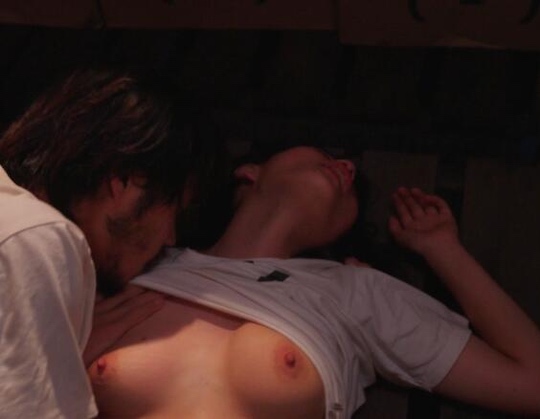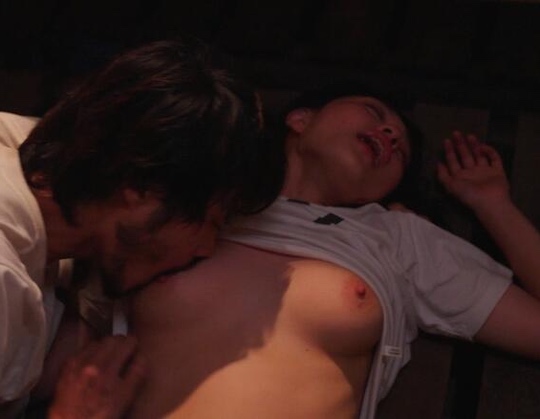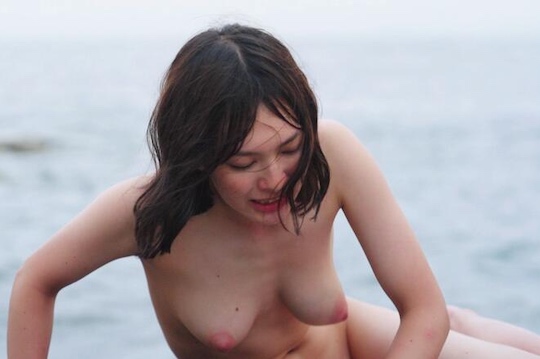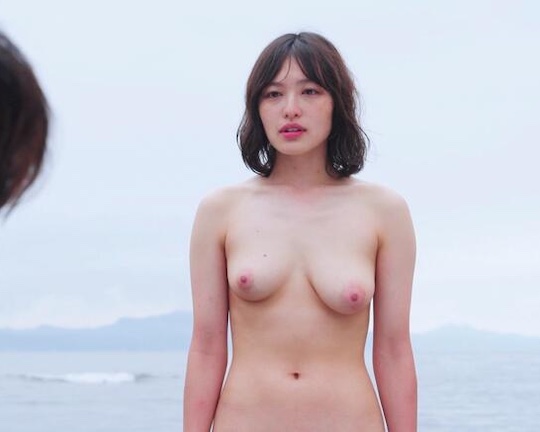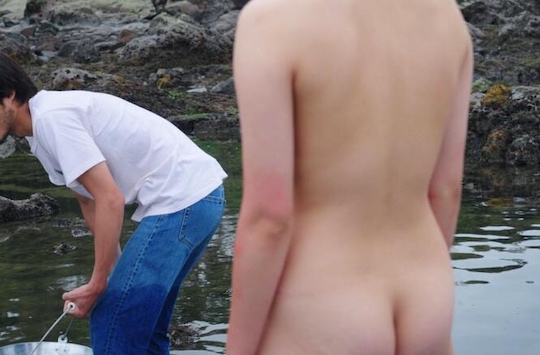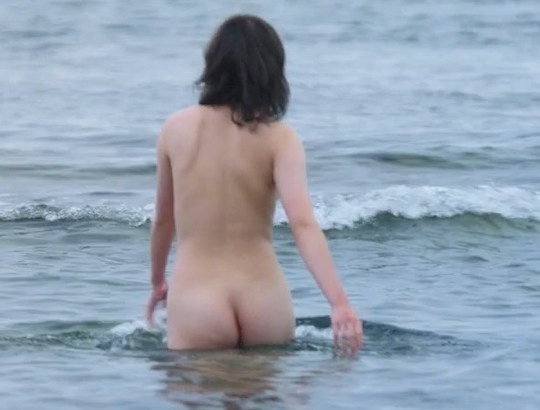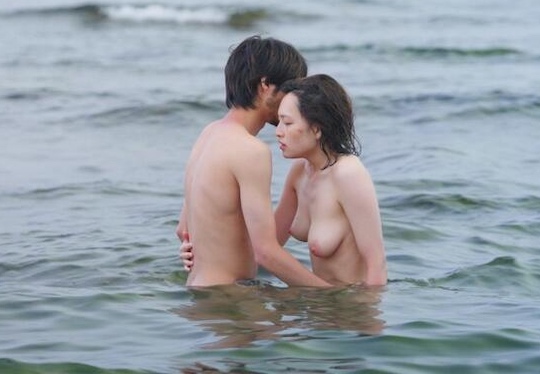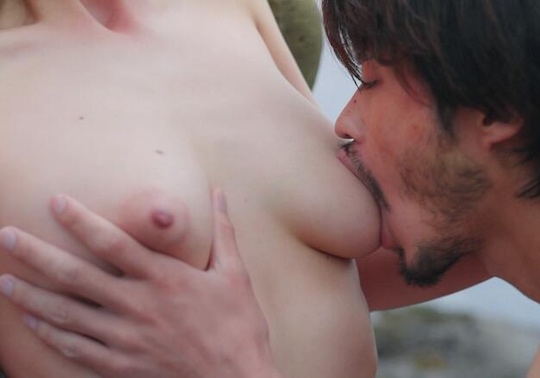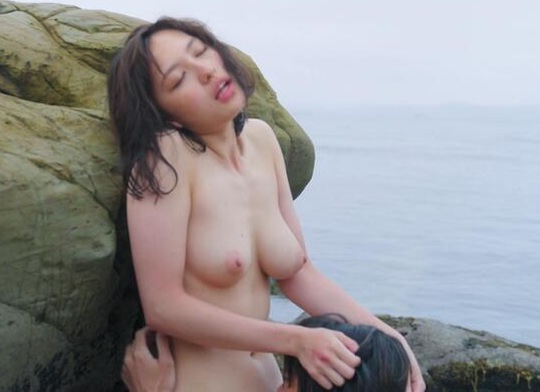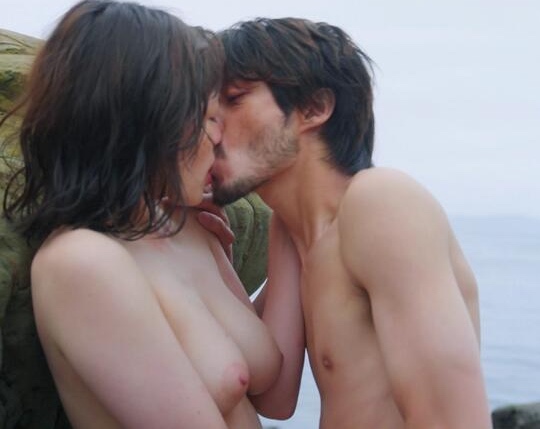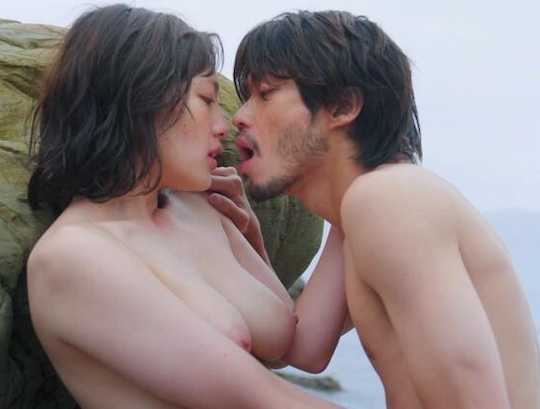 The director, Hideo Jojo, is best known for his work on pink films (sexploitation), which shows in the relatively realistic and explicit depiction of sex here.
Yui Kitamura has lovely, sultry lips. She appeared in a fantastic shoot in a July issue of Young King magazine, from which we've included some highlights. For more pictures of Yui Kitamura, see our tumblr page. We suspect Believers will be a one-off and she won't do nude scenes again, though we can pray to the Shinto gods and you never know…