Haruka Kudo is tough and hot in TV drama sex scene
Earlier this week, we reported on the latest scandal to hit former Morning Musume member Ai Kago.
A more recent member of the idol group is Haruka Kudo, who is 23 now but joined Morning Musume when she was less than 12 and stayed until late 2017. This obviously meant a large chunk of her teens were spent in the group, which is not a normal way to grow up by any means, but she seems to have recovered well and is now forging a career primarily as an actress.
A few weeks ago, we eagerly wrote about her scenes in the TV Asahi drama around 1/4 in which she strips down to her bra and touches herself in front of a camera. No nudity there, but it was sexy stuff.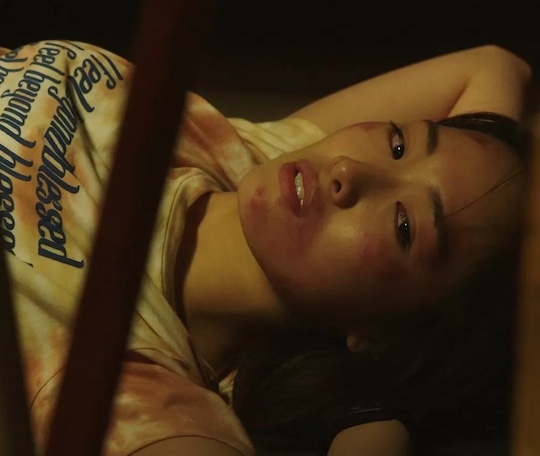 It's a similar story with her scenes in Nare no Hate no Bokura, which are not nude but still pretty hot in places.
If you're into rough sex, you'll like the shots of Haruka Kudo being manhandled with her stomach and bra exposed. However, it's essentially a sexual assault, so her face is bruised and bloodied, which frankly isn't erotic at all and unpleasant to watch (unless that's your thing).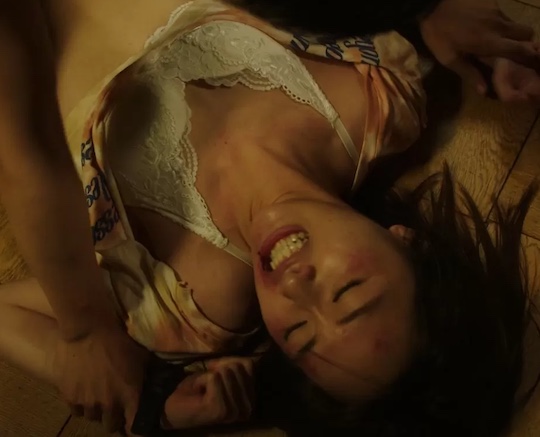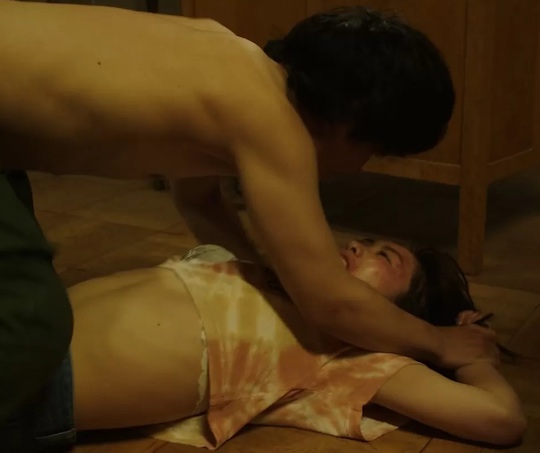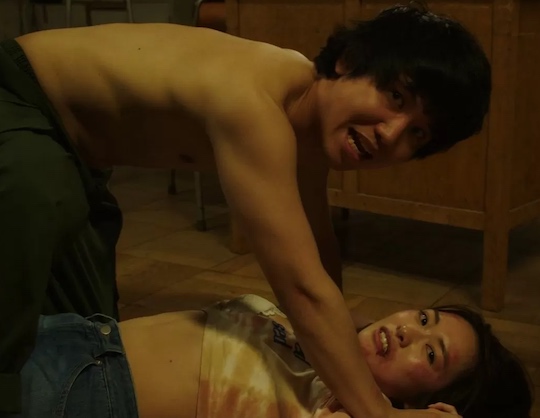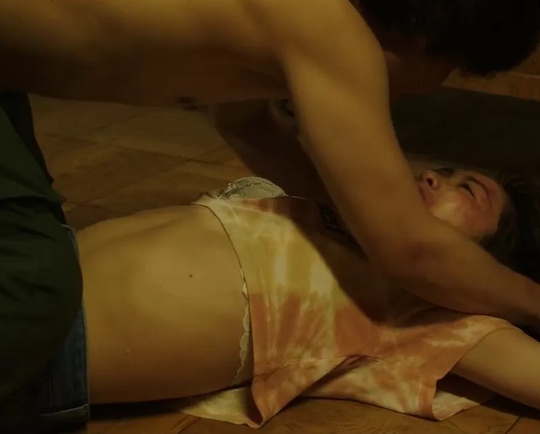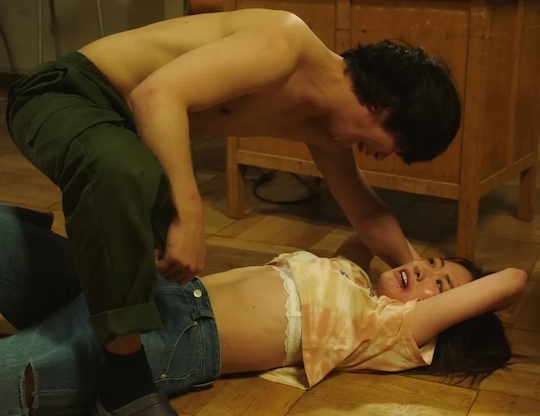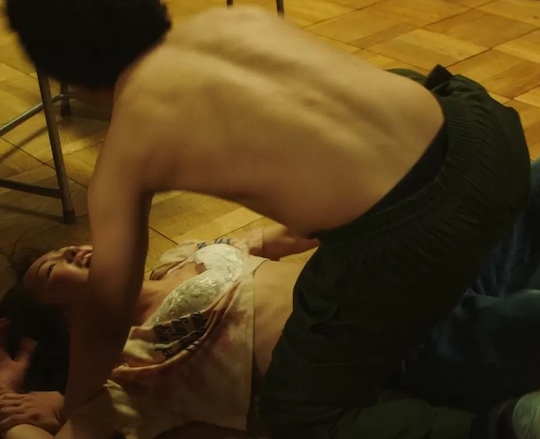 In the end, Haruka Kudo isn't raped and comes across as a tough cookie who you don't want to mess with.
Nare no Hate no Bokura (known in English as The Shadows of Who We Once Were) is shown on TV Tokyo and adapted from a manga series. It's about the alumni of an elementary school who get trapped in their alma mater and gradually killed off.