AKB48 idol Rena Kato releases debut photo book with sexiest shoot ever
Unless you are one of the increasingly small number of fans who follow all the inns and outs of the current lineup of idols in AKB48, you may not know who Rena Kato is. We didn't. But we certainly do now.
She has released her sexiest shoot to date. While it's not exactly pushing the boundaries like her cohorts, not least Haruka Shimda, or former members of the group who have gone on to sexier climates, such as Natsumi Hirajima and Aika Ota (and that's before we even start talking about the ex-AKB48 girls who have gone into porn), it's a pretty good way to make an impression on would-be male fans.
The shoot is for her debut solo photo book, "Dareka no Shiwaza" (Someone's Deeds), which went on sale on March 28th in Japan. It was shot by photographer Kazutaka Nakamura and published by Takarajimasha.
Some of the most alluring images were released in advance for a spread in Young Animal magazine.
The best shot shows Rena naked except for a pair of see-through panties, lounging on a bed with her cute back on display along with some side boob. Nice.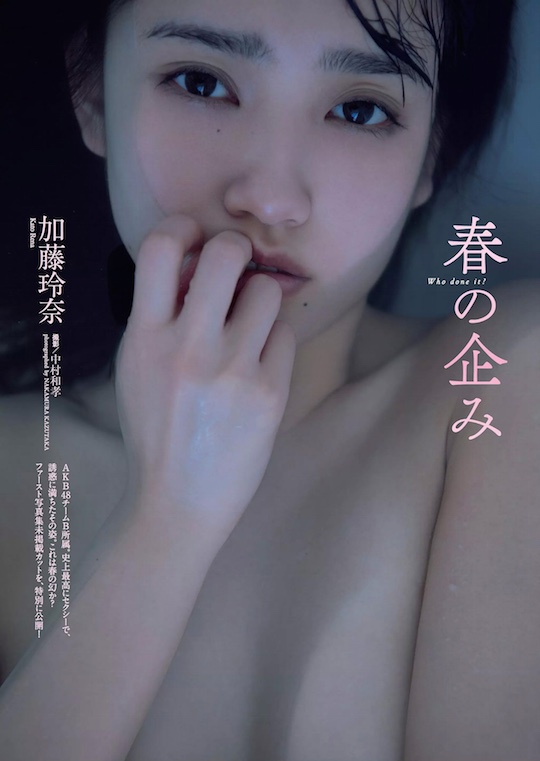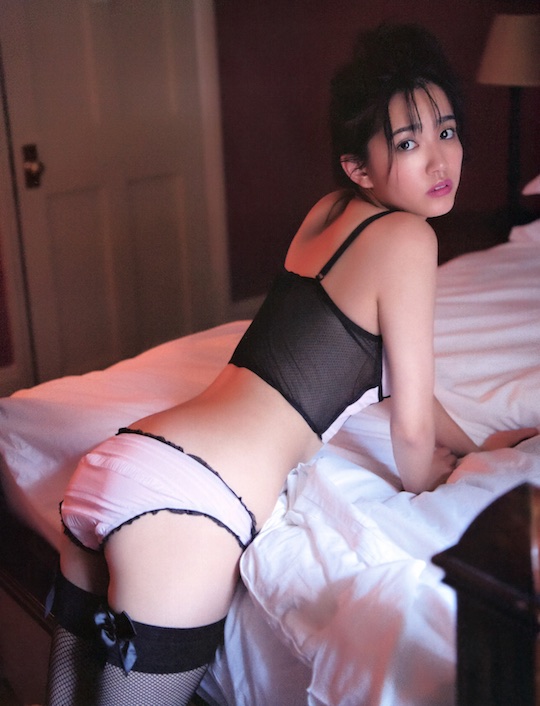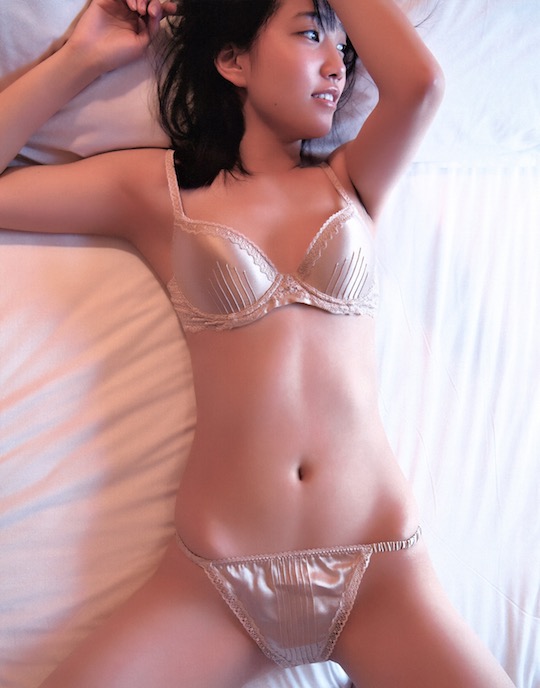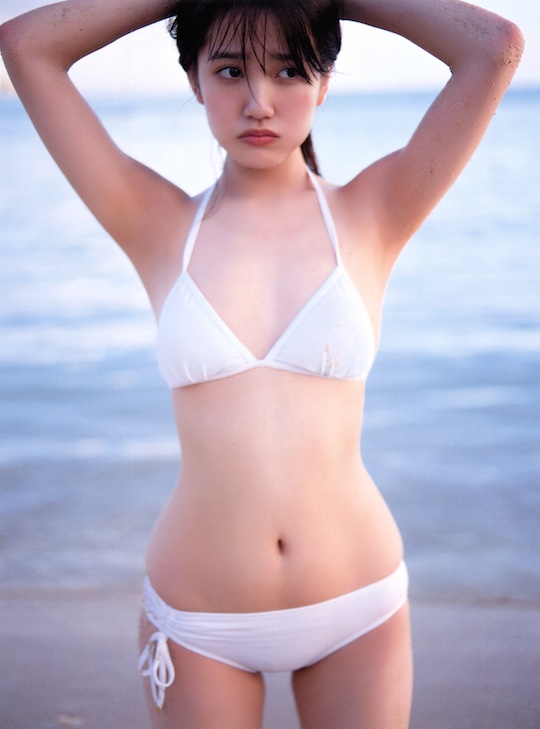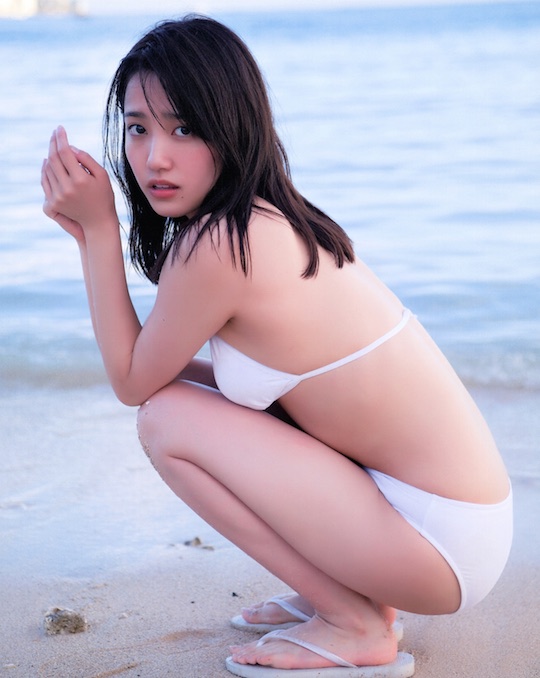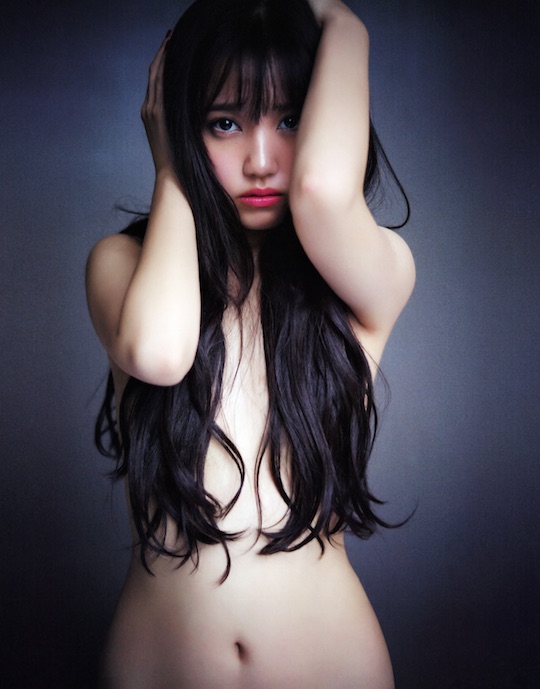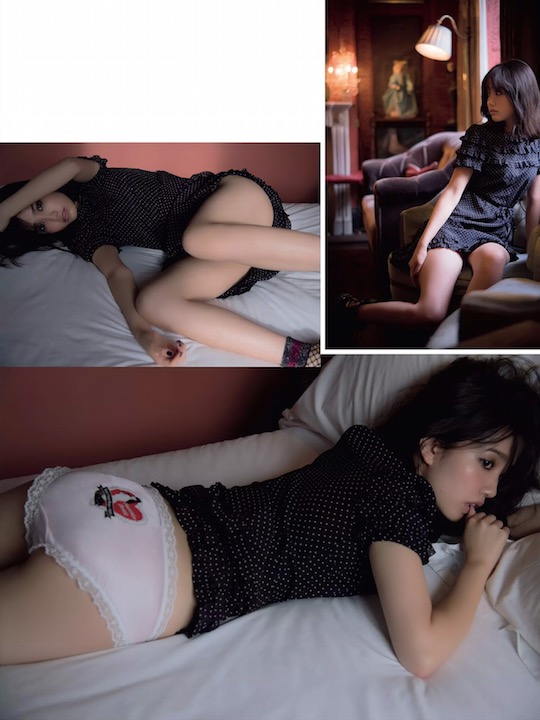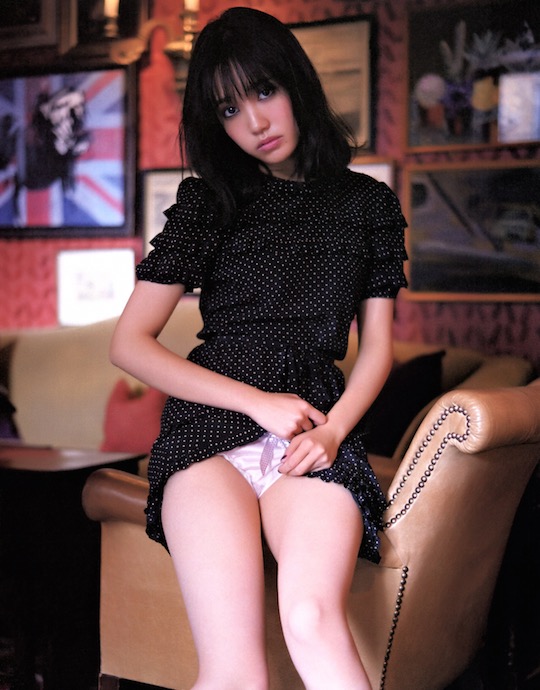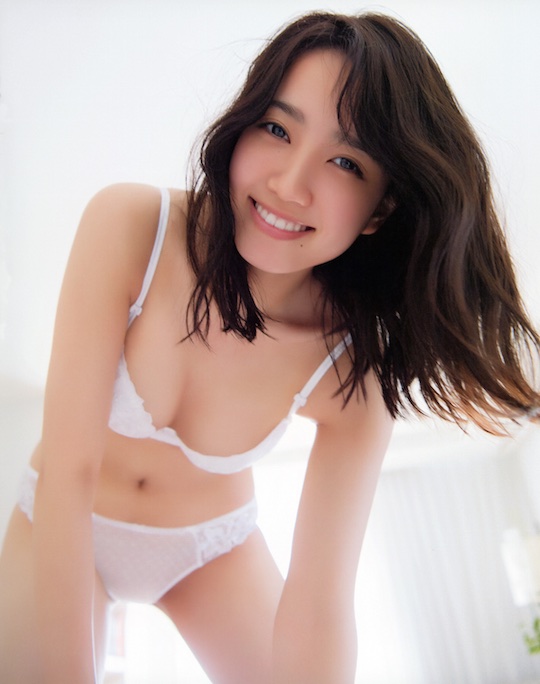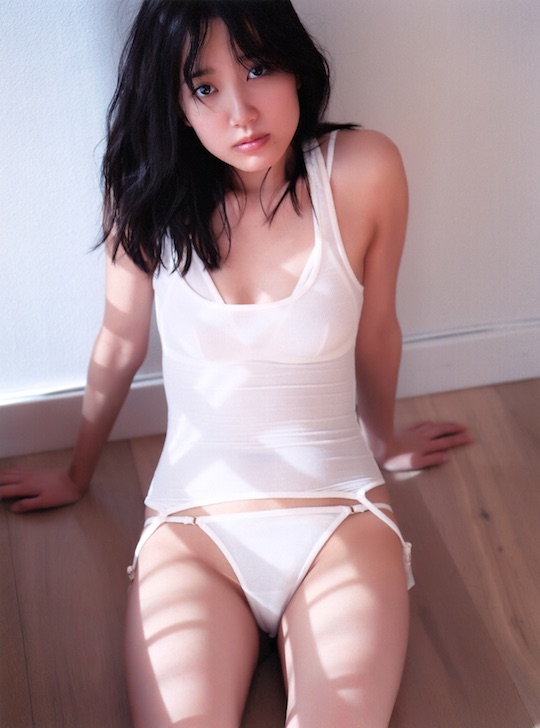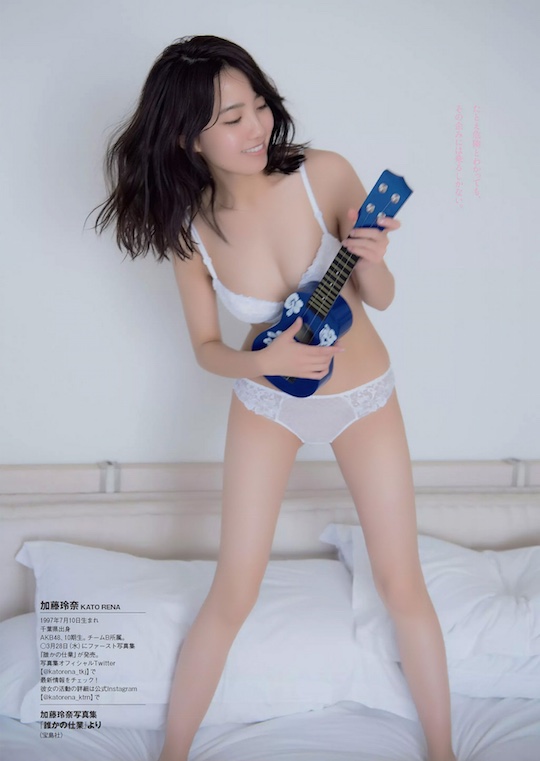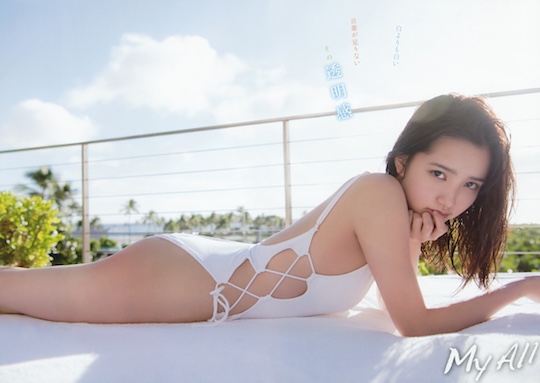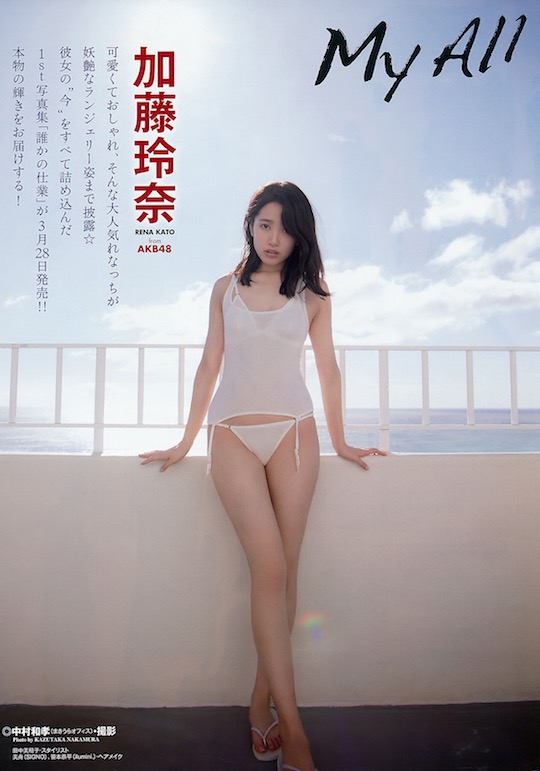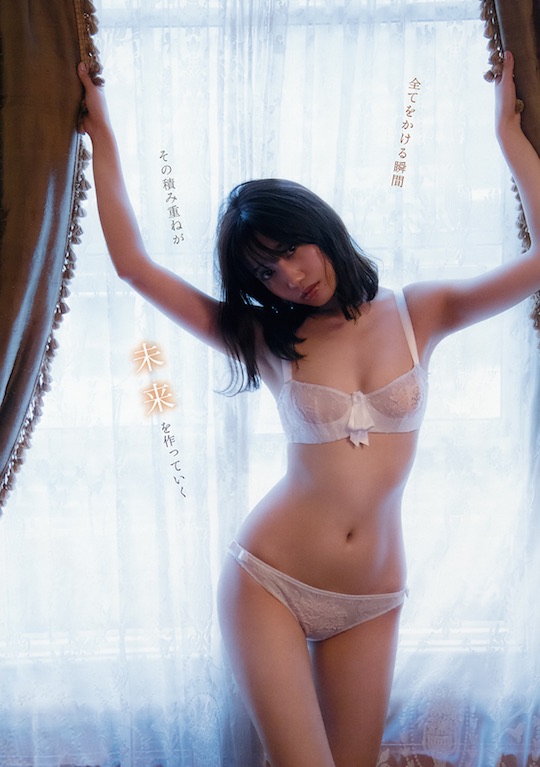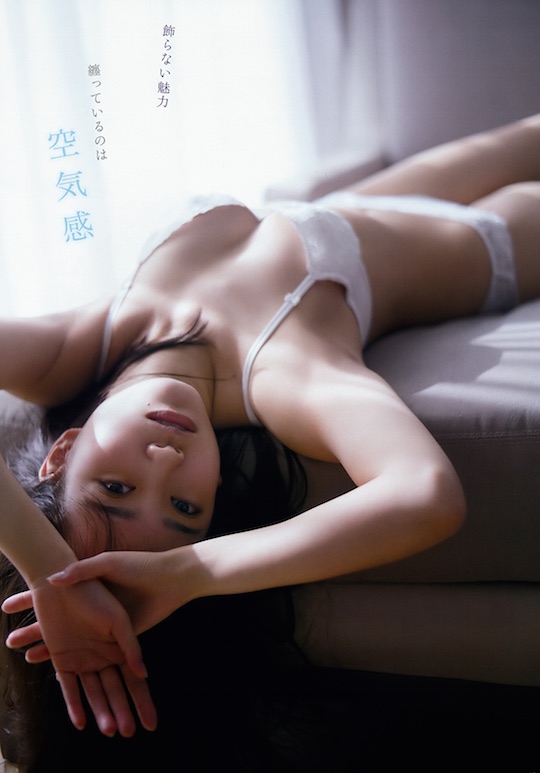 Rena Kato was born in 1997 and possibly has a bright future ahead of her if she can leave the restraints of the AKB empire behind.
She is also featured in the April issue of Sweet magazine, though adorning the cover is the lovely Haruna Kojima, who has carved out a decent post-AKB career.