Ex-AKB48 idol Natsumi Hirajima goes nude in new photo book
The former AKB48 idol Natsumi Hirajima (Nacchan) has worked hard to establish herself as a solid gravure idol after leaving the group in 2012. And her efforts just got a boost with the release of a new photo book this month.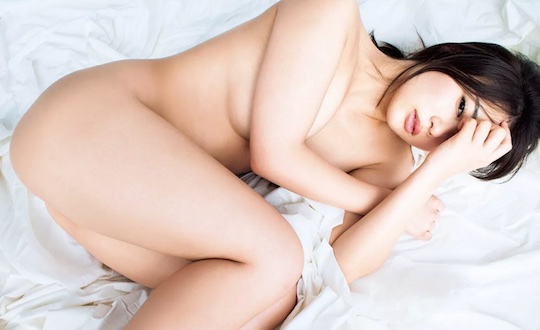 She actually left the group somewhat under the cloud of scandal, following the leak of photos on ex-member Rumi Yonezawa's private Twitter account showing images of them with men.
In one, Nacchan is in a bar with a lucky (and horny) guy, who had her in the classic kabe-don pose. She nonetheless returned briefly in 2013 for one of the AKB "elections" to participate as a graduated member.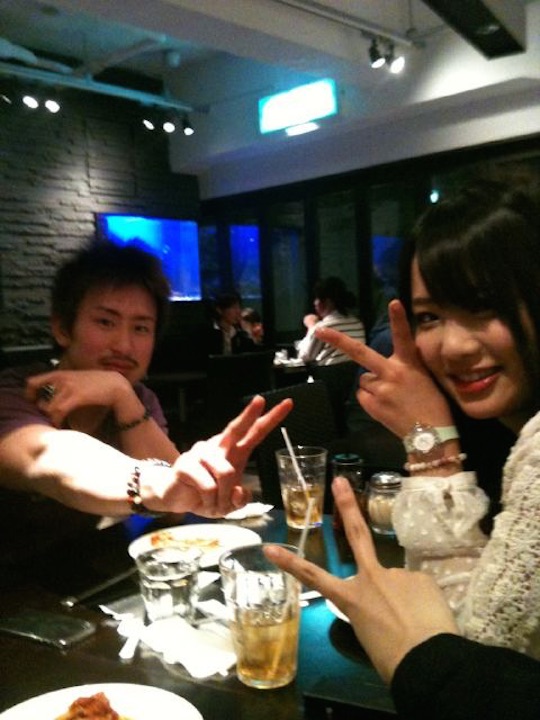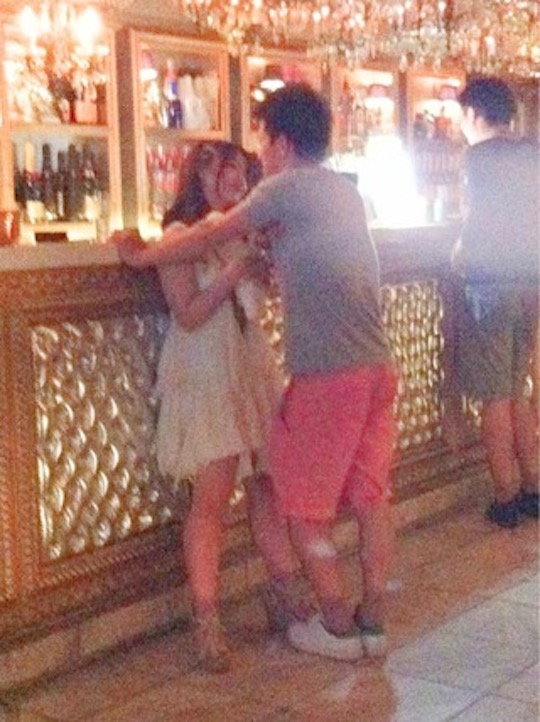 She has exploited her voluptuous and sensuous body (and F-cup bust) with provocative photo shoots that show off her curves.
But the 25-year-old is going one further with a new photo book, her second. "Natsumi-kan" was shot in Okinawa last November and shows Hirajima in the buff. So far only a few images are available, but they suggest that the photo book finally includes full nude shots of her butt. This is not full-frontal "hair nude" territory (yet), but it's definitely a step up from her previous semi-nude shoots. Praise the Shinto gods!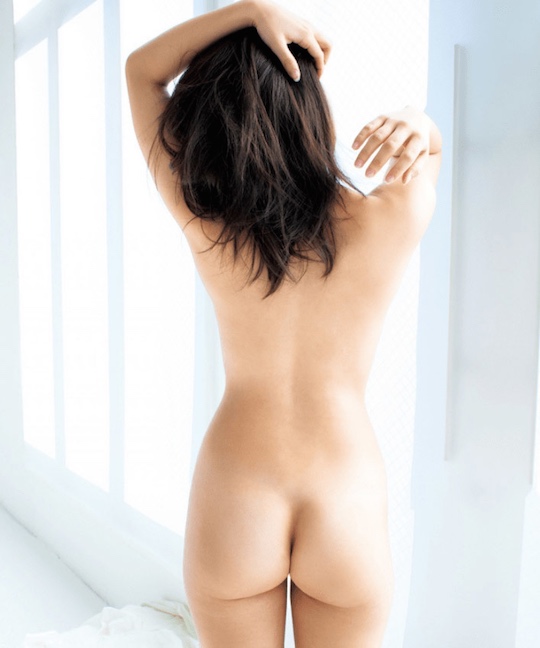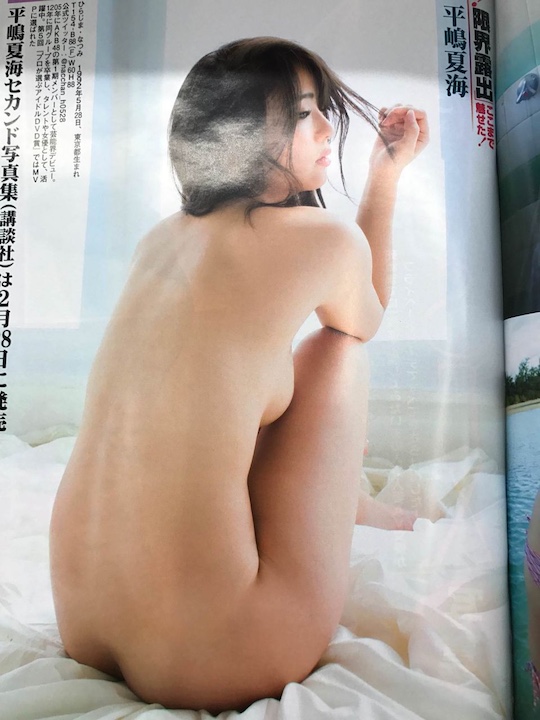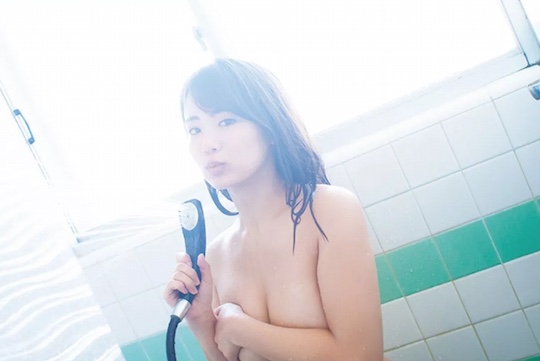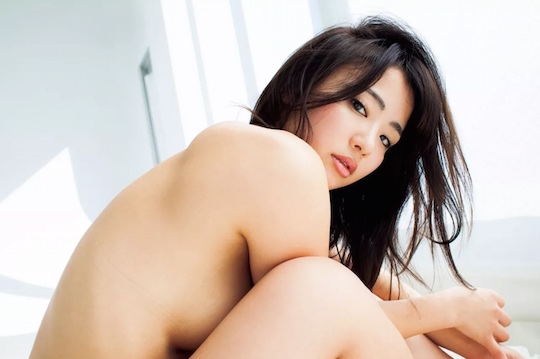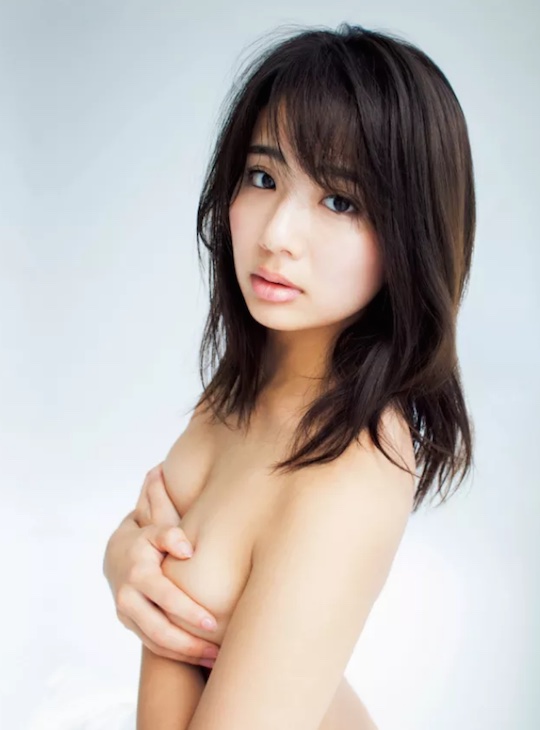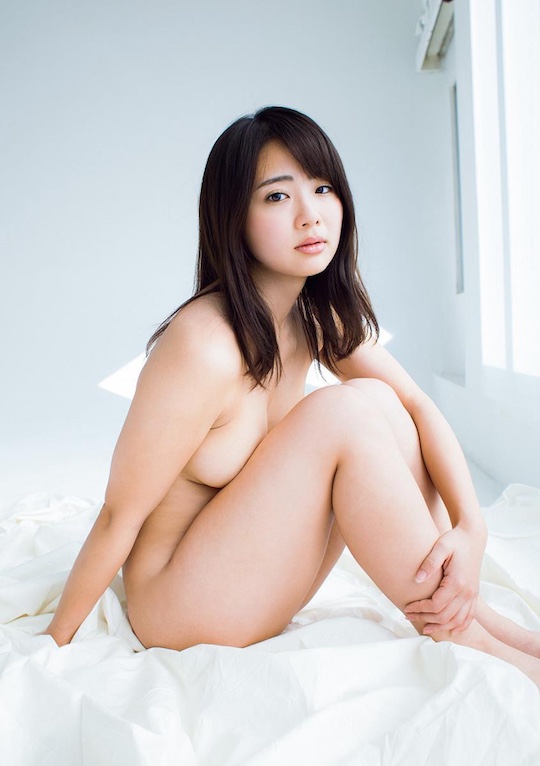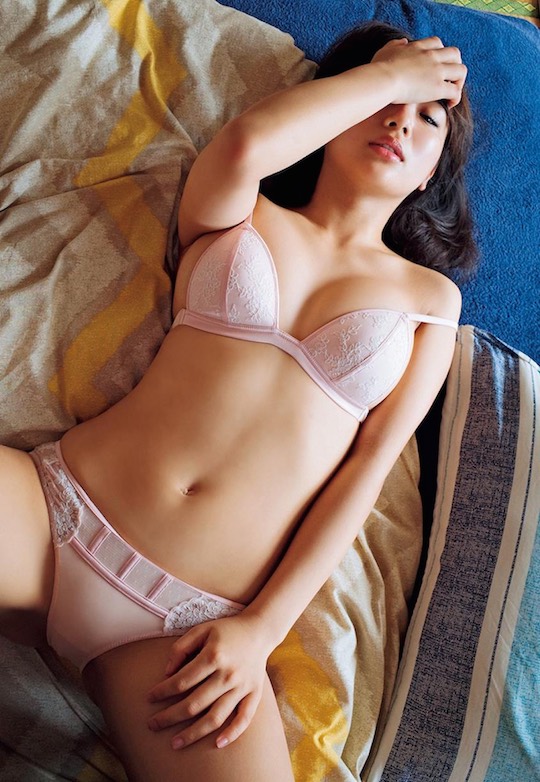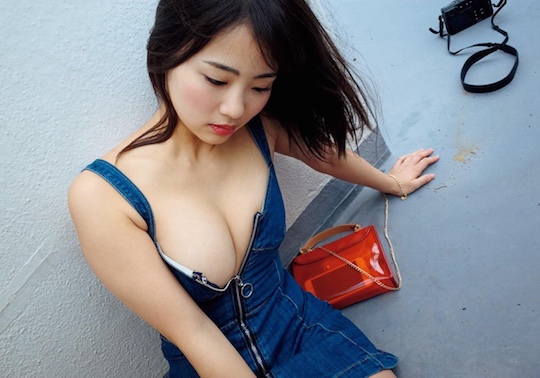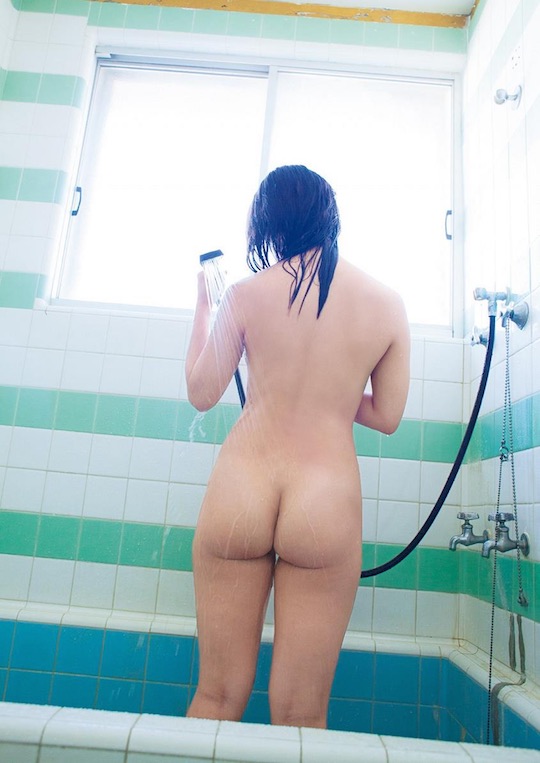 Rumi Yonezawa, as we know, went on to add her name to the ranks of former AKB48 members who have done adult video. Will Natsumi Hirajima join her ex-colleagues?