Ex-AKB48 idol Mariya Nagao goes semi-nude in latest photo shoot
Just a couple of days ago we were remarking on the AV debut of yet another minor idol as well as how several AKB48-affiliated idols have tried to enhance their post-AKB prospects by amping up their sex appeal.
We highlighted Aki Takajo, who released a semi-nude photo book, and Kana Kobayashi, who took things further in the clothes-shedding department, as well as Ami Tomite, who posed naked and also even did nude scenes for a film.
Another fine example would be Natsumi Hirajima, who has proved keen to show off her shapely body.
Mariya Nagao is another one. She has clearly positioned herself as both a cute girl-next-door type and a temptress with a body to die for, though photo shoots only pay so well. She has also appeared on TV, possibly causing one co-performer to get an erection while enjoying a nighttime swim in a pool with her.
Her latest photo shoot takes further with some semi-nude antics. Okay, it's not full nudity but it's one step closer to our dream.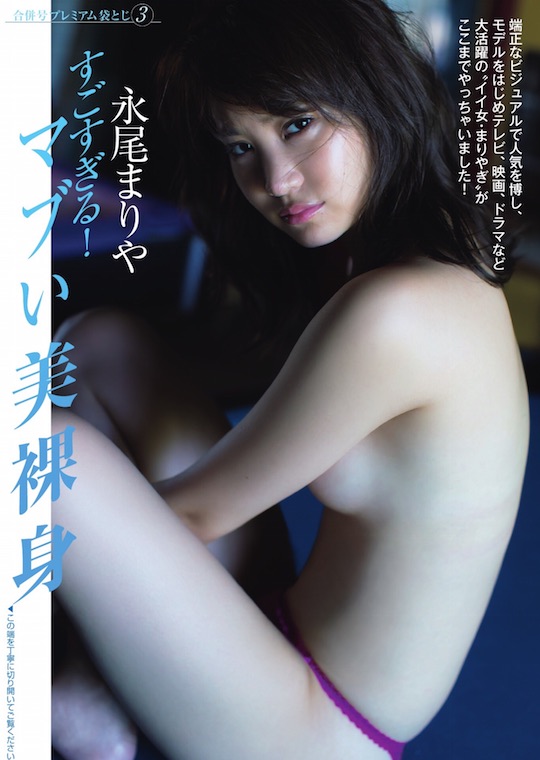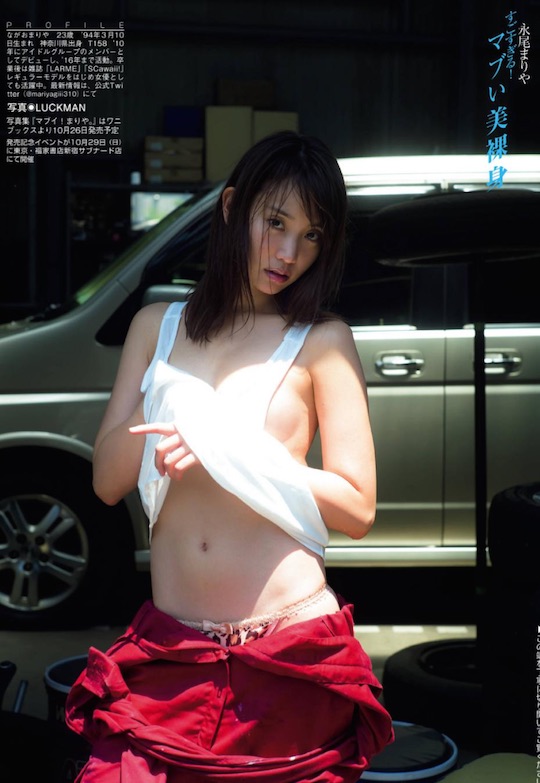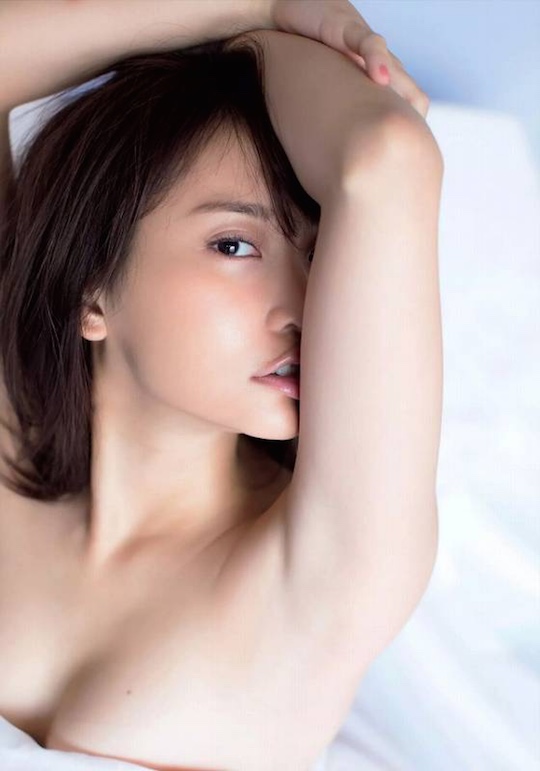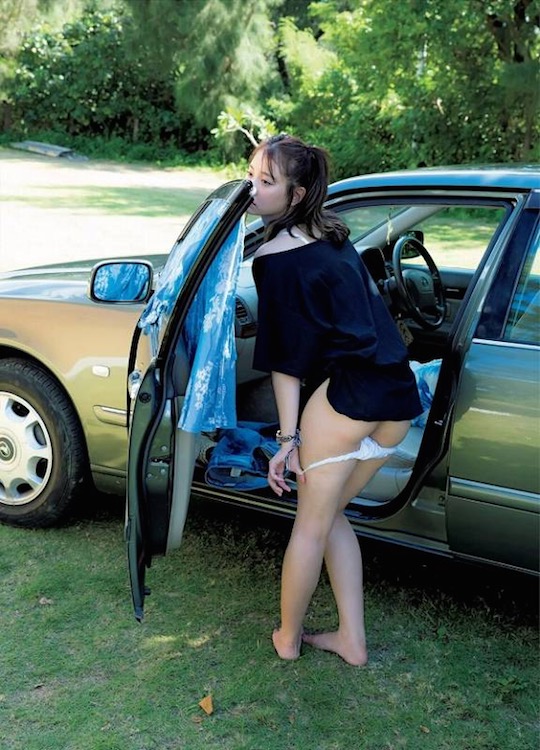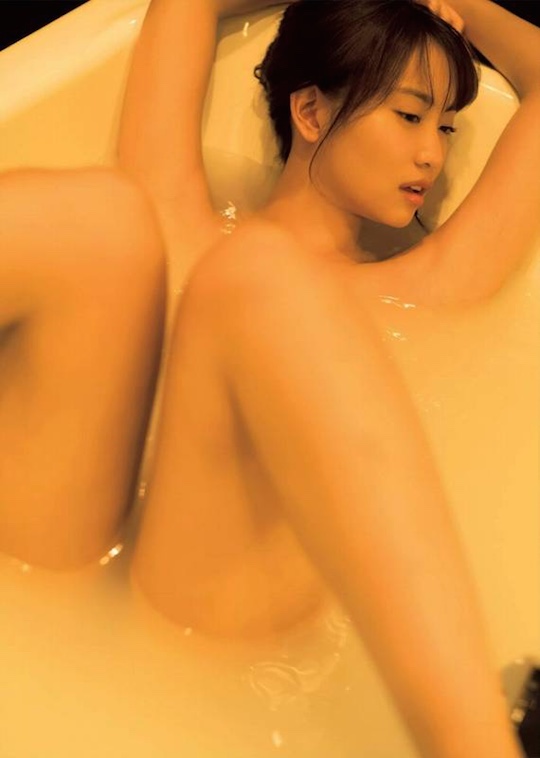 Born in 1994, let's hope Mariya has a long career ahead of her and she continues down this sexed-up path towards its logical conclusion… Is a Muteki debut on the cards? We can pray…