Written by: Tadashi Anahori on August 2, 2012 at 11:56 pm | In
Erotic Japan Blog
|
Discuss (1) »
This week's key word in the erotic Japanese dictionary is zettai ryouiki (絶対領域) — often translated as "the absolute zone".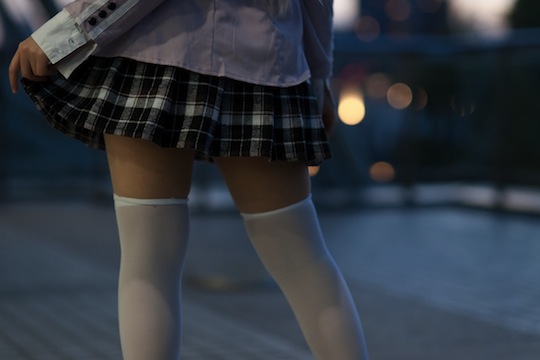 A major part of otaku and moe culture, zettai ryouiki refers to the area between of the upper thigh when it is being exposed by a nubile and sexy girl, particularly when she is wearing a skirt and knee socks.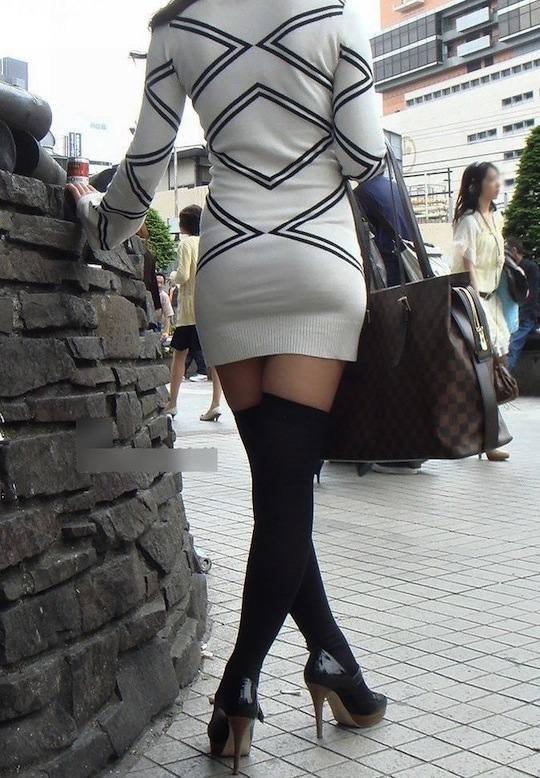 The phrase also occurs in Evangelion and so possibly became slang from there.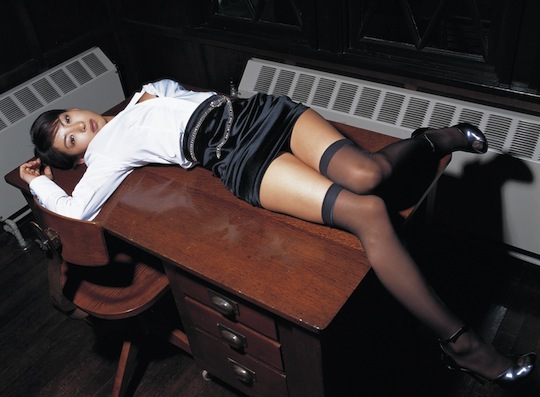 It's not just about the exposure of naked flesh on the leg. The amount and proportion of sock and skirt is also very important in framing and emphasizing the nudity.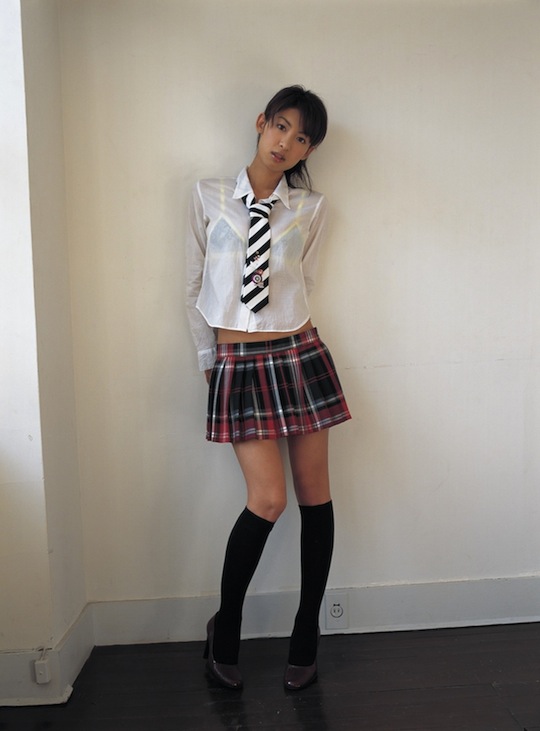 Tags: hentai, otaku
Category: Erotic Japan Blog
Other categories: Hands-on Reports, Product Releases
1 Comment »
RSS feed for comments on this post. TrackBack URI
[...] things at other places and events. They had been taking photos of the 27 young girls, including close-ups of the thighs of [...]

Pingback by Tokyo Kinky – Sex and Erotic in Japan » "Secret Photography Circle" caught lensing school girl cheerleaders — September 9, 2012 #
Leave a comment
Presented by Tokyo Kinky