Photo shoot of the year: Yua Mikami, Shoko Takahashi, Mana Sakura
Disgraced gravure idol and now one of AV's top porn stars Shoko Takahashi/Takasaki has joined her fellow porn newcomer Yua Mikami (Momona Kito) for what must be the sexiest photo shoot of the year.
These nude shots, taken for Weekly Playboy in the autumn, really show off both their voluptuous bodies to the full.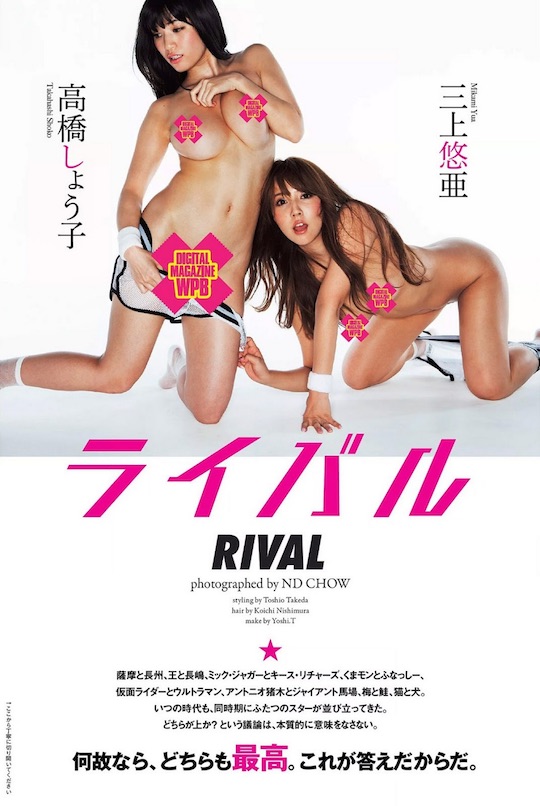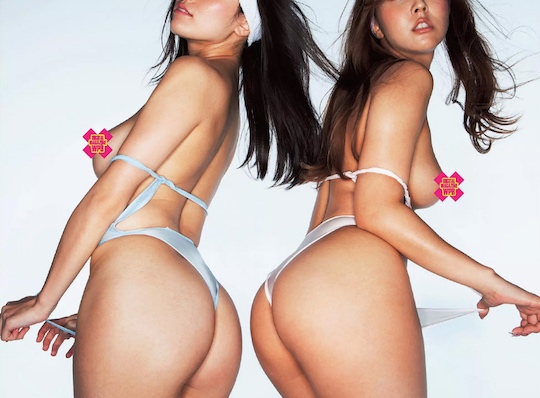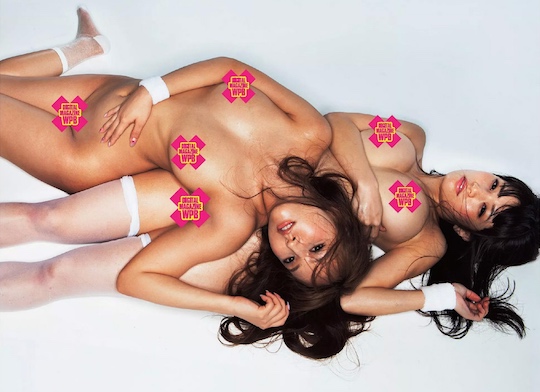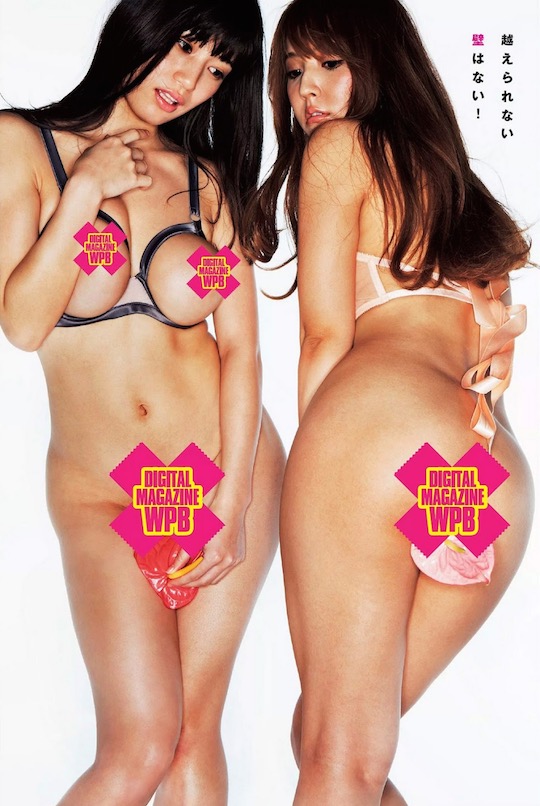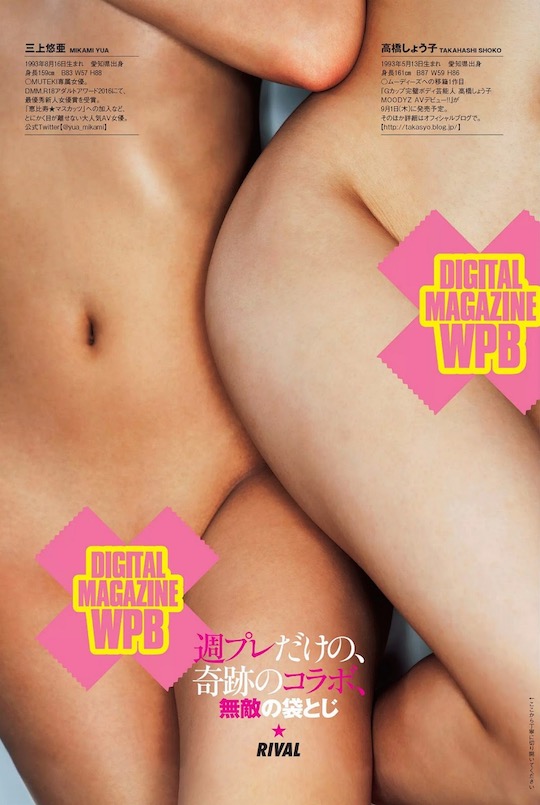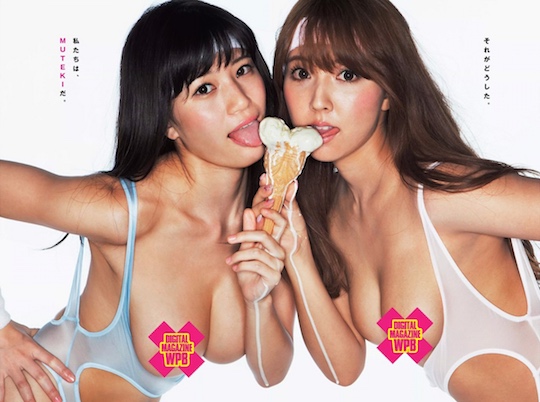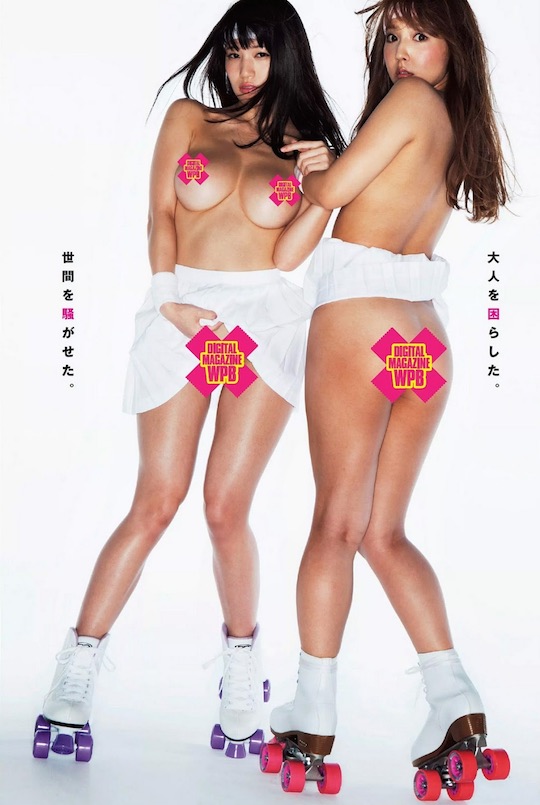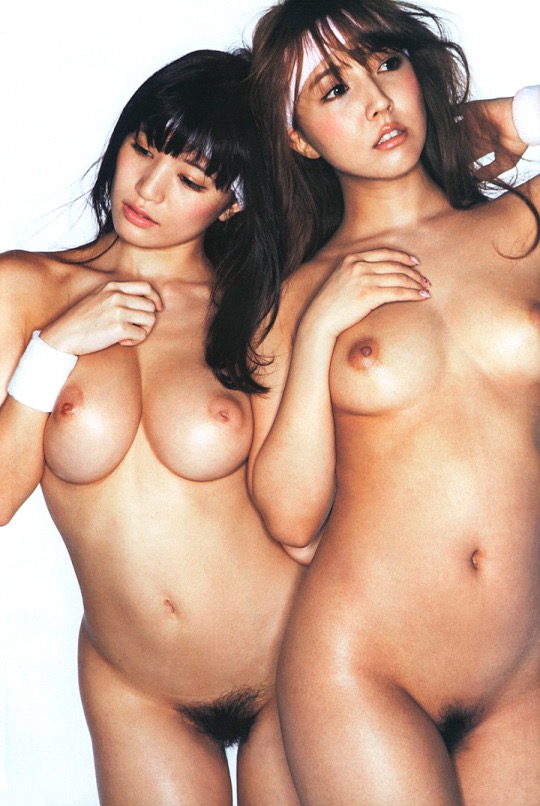 What's more, in a more recent subsequent nude photo shoot the two were joined by none other than Mana Sakura, who is already a major star in her own right. There was even a 30-minute video to accompany the "lesbian threesome" shoot.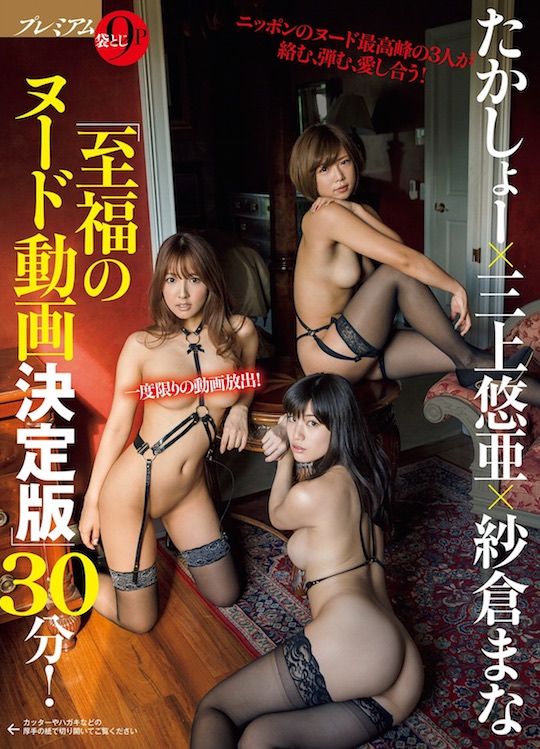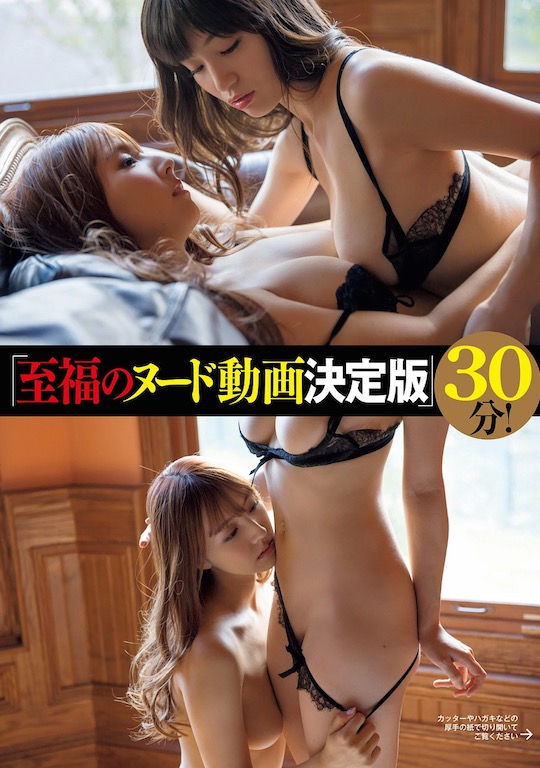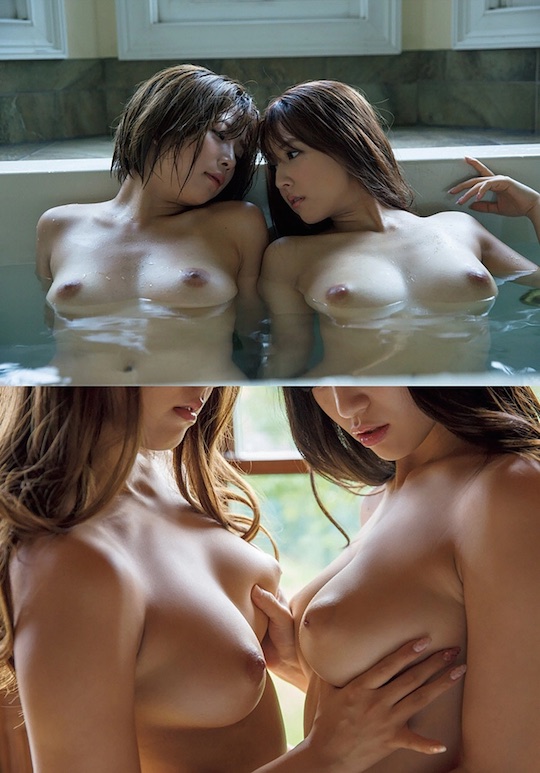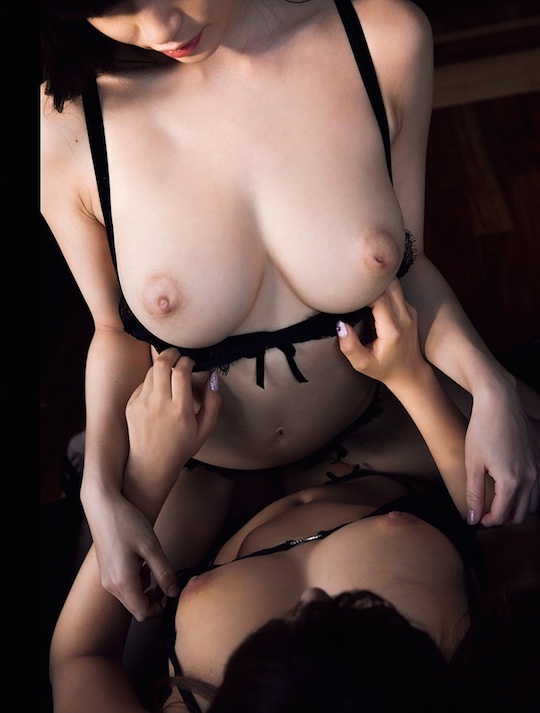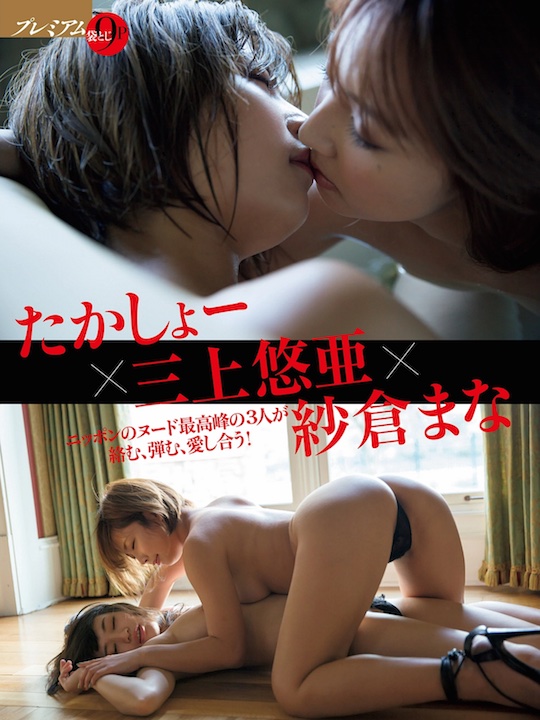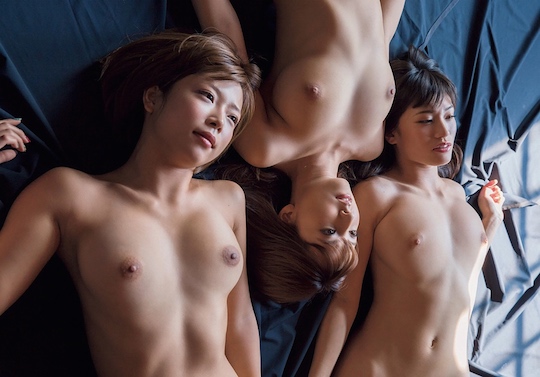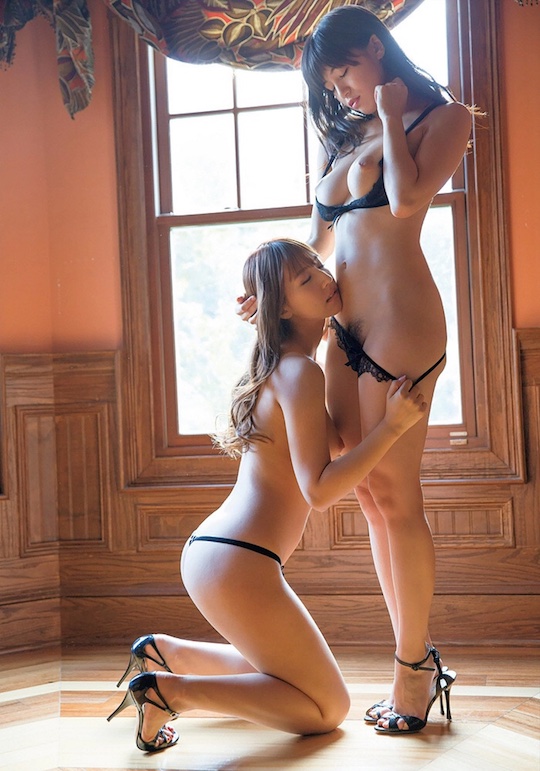 Shoko Takahashi and Yua Mikami's commercial success are anomalies. Many others have tried to move from more mainstream careers as music idols or gravure models into porn without establishing a foothold. Remember Rina Nakanishi? We didn't think so.
In fact, every year hundreds of women make their debut in Japanese porn. In total, thousands of performers appear in the industry's annual output. But only a small number survive the vicissitudes of the scene to appear in more than one or a few features, let alone maintain a large following.
There are far better financial awards waiting for those lucky few — far exceeding any reimbursement they might expect from a career in gravure modeling. Plus they can earn lots of extra cash by keeping rich lovers who pay for their time together, a practice exposed by the recent case of Yuria Satomi and her back taxes.
The others slide back into prostitution, hosting and other related occupations. And the relentless beast that is JAV marches on.