Pee hole sex urethral sounding penetration masturbators big in Japan
Want to have sex with a hand grenade? Check. A navel? No problem.
Japanese sex toys have it all, including a growing line in urethral penetration fetish items. And we don't mean female urethra penetration.
Yes, in the same way that some people have fantasies about penetrating a beautiful girl's ear or a breast, there is a bustling fetish out there for pee hole (meatus) penetration (also known as urethral sounding). Ordinarily this poses serious health and hygiene issues, so that's where sex toys come in.
Sure, there are lots of penis plugs and so on already out there — but that's for penetrating your own meatus. What about the experience of sliding yourself deep into another person's?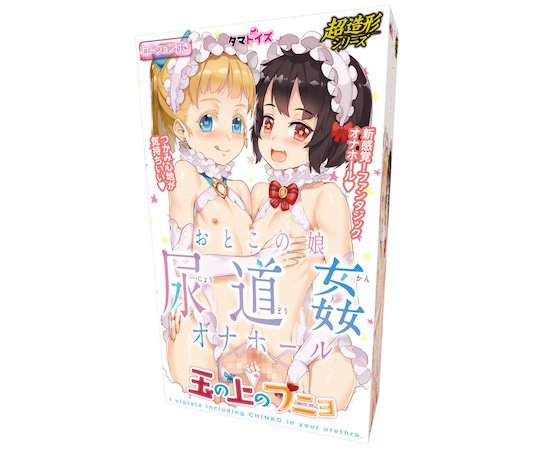 The Punyo in the Chinpo Urethra Penetration Masturbator is a new onahole release from Tama Toys that replicates the sensation of pushing your member into the pee hole of a horny otoko no ko cross-dressing young man.
It's a masturbator but it's actually shaped like a dildo, which is quite different to other toys in this category.
We saw a more typical example before with the Futanari Musume Double Hole , which not only offers a newhalf body and butt hole, but also a pee hole to slide yourself into his/her penis.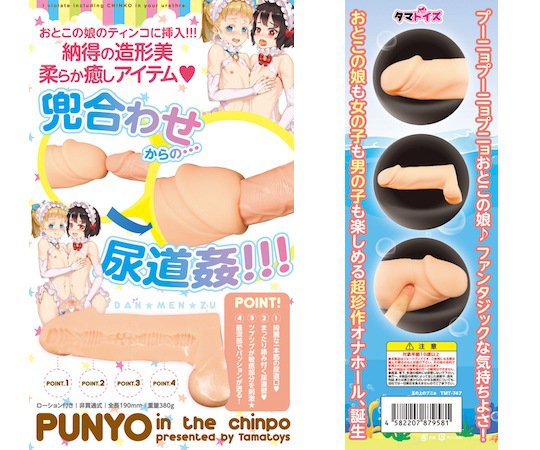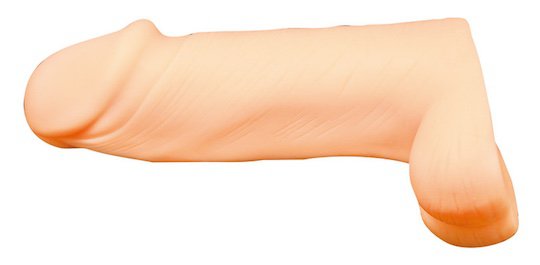 Other related releases include the Nyoukan Pee Hole Sex Onahole from last year and the Meri Meri Nyodo Kitsu Kitsu Chitsudo Double Vagina from this spring.
We reckon this subgenre of sex toys is going to grow and grow!