Written by: Tadashi Anahori on August 22, 2012 at 12:29 am | In
Erotic Japan Blog
|
Discuss (5) »
As much as we love Korea, K-Pop, Korean food and Korean girls, the continuing furore over the island of jagged rocks that is Takeshima/Dokdo has been causing some upsetting silliness over on the peninsular.
Now an internet has put up a sign in Korean and (bizarrely) English stating its refusal to allow Japanese would-be netizens from entering the premises.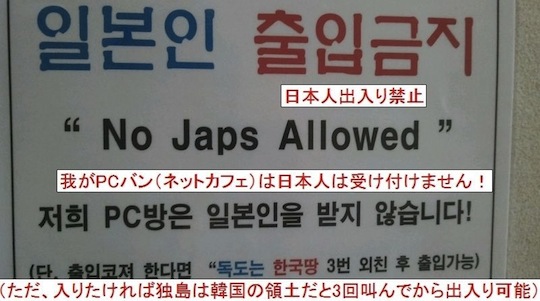 Both Korean and Japanese online observers have been quick to point out that if the sign is not in Japanese, people will not understand it — or just won't think to read it.
The sign displayed proudly at the internet cafe in Korea also says that Japanese patrons may enter if they "scream 3 times that Dokdo is Korean territory".
To be fair, Japan has its own share of infamous "No foreigners allowed" signs — but these usually apply to white people (in particular, Russians) and black people, and are mostly confined to public baths in Hokkaido, where there have been problems with rowdy, non-Japanese speaking aliens.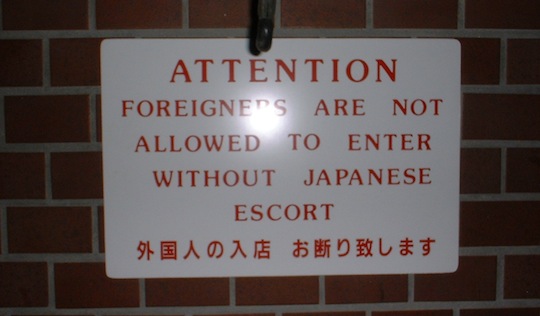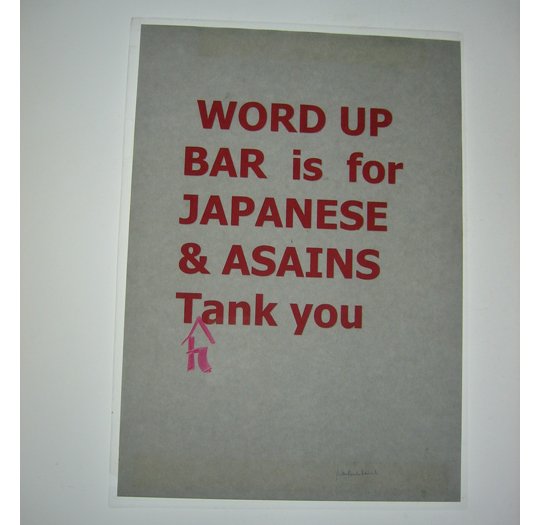 There are also inumerable establishments where foreigners are not welcome, including Yakuza-friendly bars, many sex shops (though the myth that foreigners cannot visit fuzoku is, in our experience, just that, a myth), and the occasional club.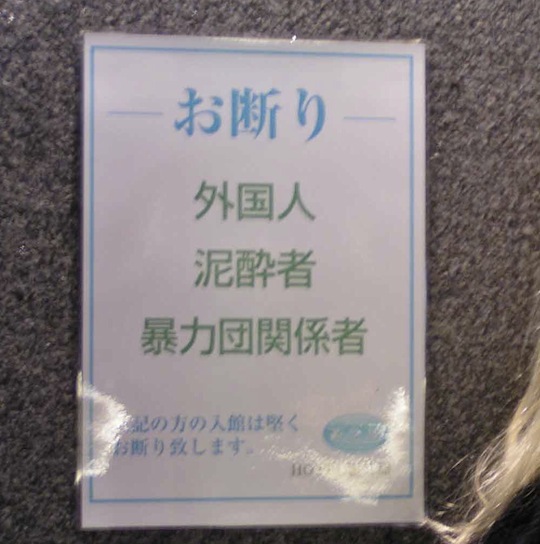 And to make matters worse, now Chinese protestors are getting angry again about Senkaku / Diaoyutai islands.
All this makes our lusting after hot Chinese and Korean girls very guilt-inducing!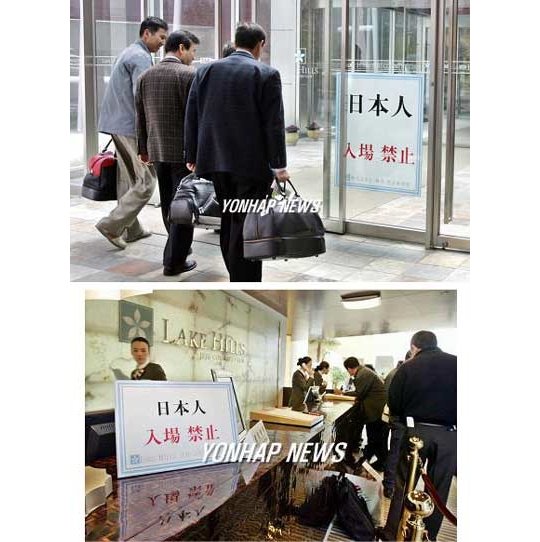 We also found images of these signs from the Lake Hills Jeju Country Club a few years ago saying that Japanese are not welcome, though we are not sure if they are doctored or accurate.
Tags: Korea
Category: Erotic Japan Blog
Other categories: Hands-on Reports, Product Releases
5 Comments »
RSS feed for comments on this post. TrackBack URI
Leave a comment
Presented by Tokyo Kinky