Japanese Homeless Porn
We've been "investigating" another fab genre of Japanese pornography a lot recently.
Homeless porn.
Back in 2011 we saw our first title, where a young J-girl is homeless in L.A. and has to sleep with tramps to get a place to stay.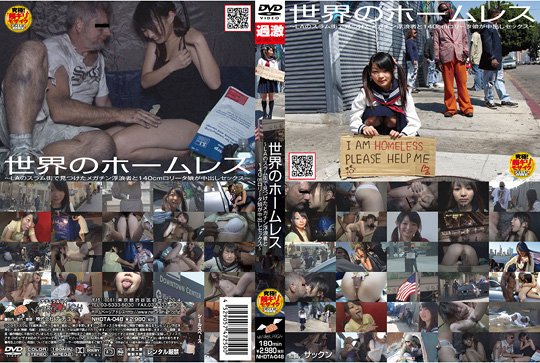 But there are many, many more.
Some take the common "girl-in-peril" motif and have the young lady being forced to undergo something that is "dirty" or humiliating, or an incredible challenge.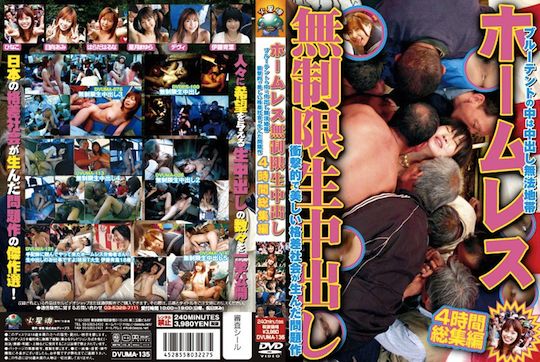 Often the sex is semi-public, watched by all the other homeless guys in the community.
In general, this "humiliation" style is a frequent style in many Japanese JAV movies.

Other homeless porn films are more like acts of charity — whereby the girl(s) have sex with the homeless (who appear to be genuine homeless guys at least, perhaps recruited from Ueno!) because they are kind souls who want to give the down-and-out guys some joy in their lives.